California Governor Says Virus Data Accurate as Health Director Resigns
California Governor Gavin Newsom said Monday that technical problems that caused coronavirus case information in the state to be undercounted have been fixed. Newsom's announcement came the day after California Department of Public Health Director Sonia Angell resigned after less than a year in the position.
Reports that the state's reporting system—the California Reportable Disease Information Exchange (CalREDIE)—was experiencing difficulty was confirmed Friday by California Department of Public Health (CDPH) Secretary Dr. Mark Ghaly. According to Ghaly, temporary measures meant to expedite the reporting of data remained installed within the system. Certificates that the state was supposed to renew were allowed to expire. Ghaly said Newsom had called for a "full investigation" of CalREDIE's failures, and that individuals responsible would be held accountable.
Newsom did not confirm that Angell was responsible for the system's failures. "She resigned," Newsom said during a Monday news conference. "She wrote a resignation letter and I accepted her resignation. We're all accountable in our respective roles for what happens underneath us. I don't want to air any more than that. But if it's not obvious then, well, I encourage you to consider the fact that we accepted the resignation, appreciated her work."
Newsom added that technological challenges were "being considered in relationship to what we're doing going forward with our acting DPH Director and as it relates to our long-term strategies."
Angell will be replaced by Sandra Shewry as the acting CDPH director. Shewry previously headed CDPH during former Governor Arnold Schwarzenegger's administration. Dr. Erica Pan has been tapped as California's acting State Public Health officer.
Newsweek reached out to CDPH for comment.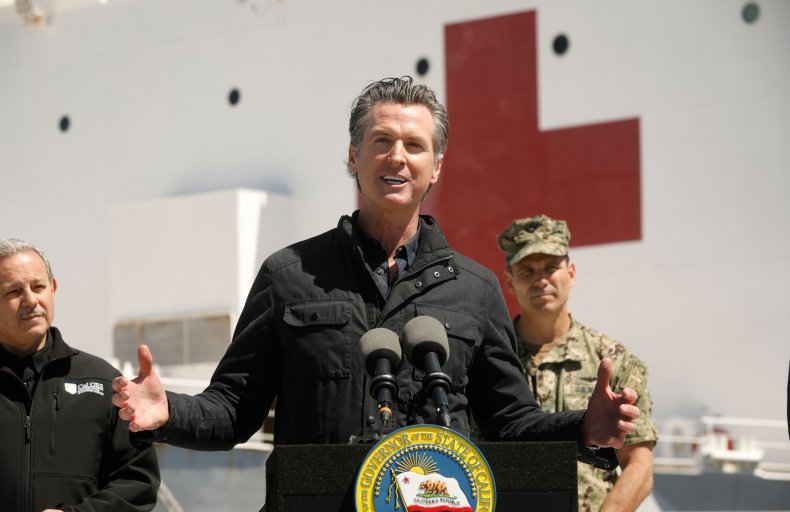 In her Sunday resignation letter, Angell gave no reason for her decision to leave her position with CDPH.
"Since January, when we got word of repatriation flights arriving from Wuhan, China, our department has been front and center in what has become an all-of-government response of unprecedented proportions to COVID-19," Angell wrote. "Not one of our staff has gone untouched by the changes that have occurred. Not in our professional lives or our personal lives."
Newsom lauded the upgrades to the system, saying that outdated technological structures within the state were "simply incapable of meeting this moment, let alone a pre-COVID moment, in terms of efficacy, efficiency and capacity."
Dr. Ghaly said Monday that Cal-REDIE had been "updated with added system capacity to better handle record volume."
"We went from processing a certain number of tests per day to almost quadrupling that in the course of a weekend," Ghaly said.
Newsom announced 7,751 new cases statewide on Monday, saying the number "represents an accurate number of cases that came through our system." Although Newsom he was "not naive" about needing to expand the testing system throughout the state, approximately 9 million cumulative coronavirus tests have been administered statewide.
Recent data indicated a total of 573,773 positive cases in California, making it the U.S. state with the highest number of COVID-19 cases.