California Governor Signs Vaccine Exemption Law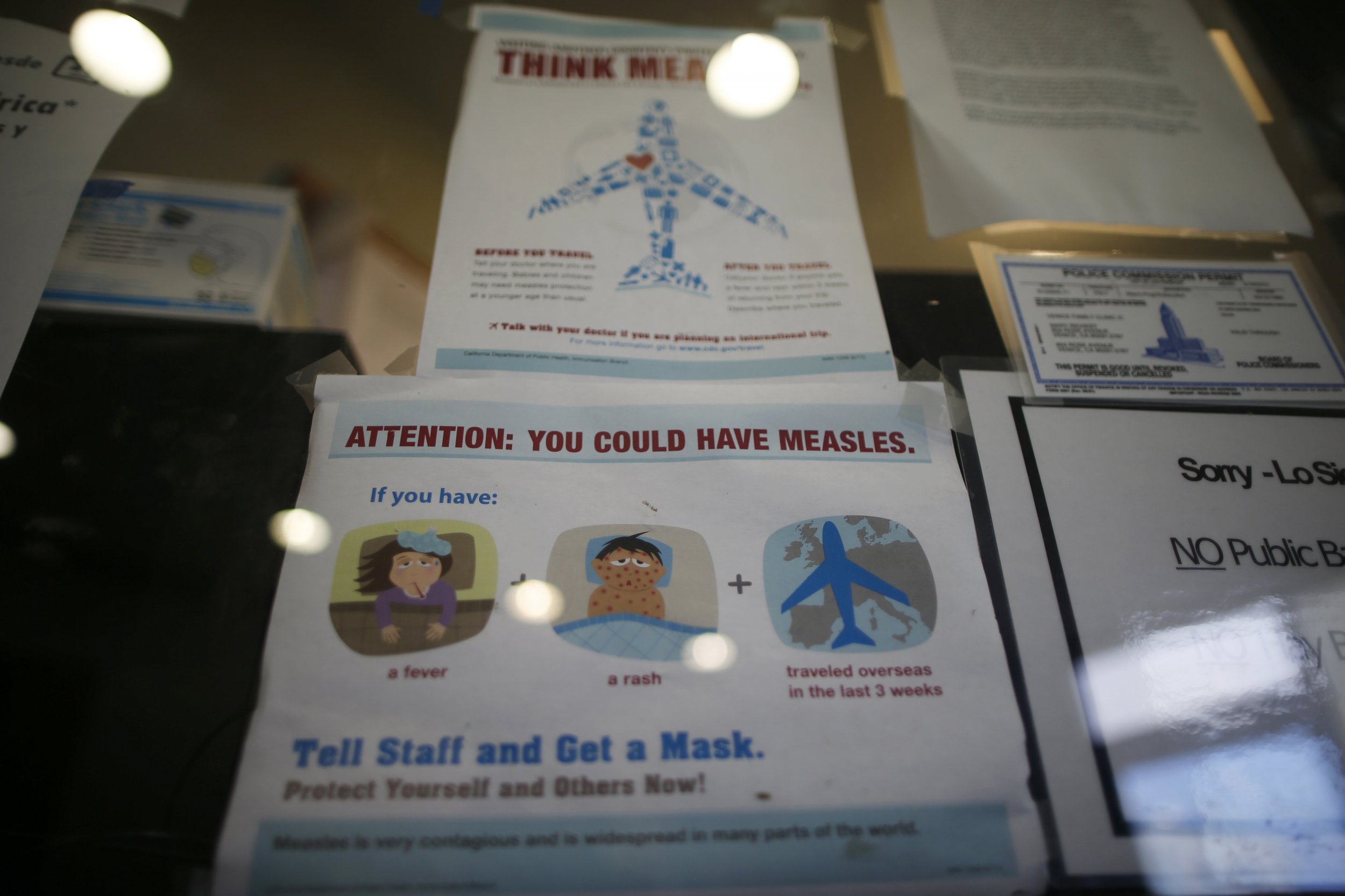 California Gov. Jerry Brown on Tuesday signed a bill that prevents parents in the state from seeking vaccine exemption for their children on the basis of philosophical and religious beliefs. Last week the Assembly passed the controversial bill 46-30. The law will go into effect on July 1, 2016.
"The science is clear that vaccines dramatically protect children against a number of infectious and dangerous diseases," Brown said in a statement. "While it's true that no medical intervention is without risk, the evidence shows that immunization powerfully benefits and protects the community."
Senate Bill 277 was initially introduced by state Senators Ben Allen, D-Santa Monica, and Richard Pan, D-Sacramento in February, and passed the Senate 25-10 in mid-May.
The law will be one of the strictest in the country, and will require preschool and kindergarten-age children to receive essential vaccines that safeguard against illnesses such the measles, mumps, rubella, chickenpox. poliovirus and whooping cough.
Under the law certain exemptions are still permitted. A family has the right to forgo vaccines for documented medical reasons, such as if the child has allergies and immune deficiencies.
An amendment made by the Assembly to the original bill allows for exemption if a child has a family history of related medical problems, even if the child hasn't been sick. Home-schooled children are also granted vaccine exemption.
Children already enrolled in elementary school when the law goes into effect won't be required to have their vaccines until the start of seventh grade.
Opponents of the legislation rallied outside of Brown's office today, with thousands of signed petitions urging the governor to veto the bill. Critics say the law will interfere with personal liberties of parents who have the right to make final decisions about their own child's health. Others in the anti-vaccination movement argue that the vaccines are hazardous to a child's health, though this is not scientifically proven to be the case. Some reference a falsified study on the link between vaccines and autism that was published in 1998 and eventually retracted.
Earlier this year, health officials traced the source of a measles outbreak to Orange County, which began in December 2014 and spread to a number of states throughout the country including Massachusetts, New Jersey, New York, Nevada, South Dakota, Texas and Utah.