California Governor Warns State Is 'Not Out Of The Woods Yet' Despite Drop In Coronavirus Hospitalizations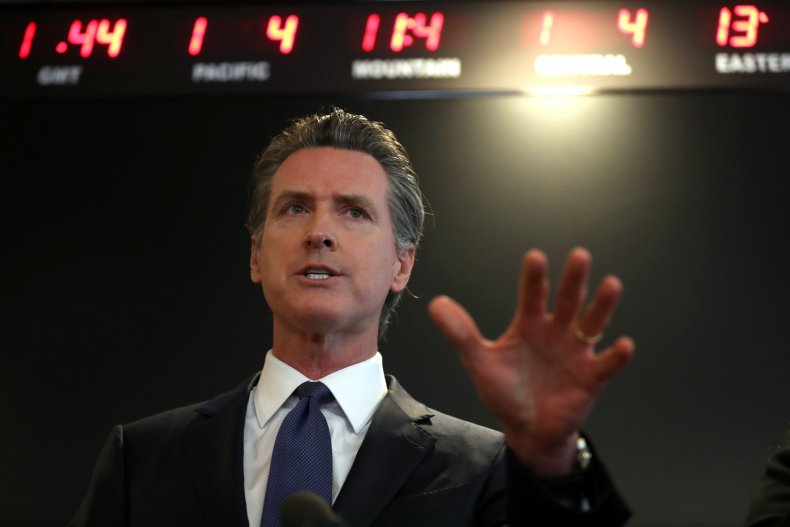 California Governor Gavin Newsom reported Thursday the state had its deadliest day thus far during the novel coronavirus pandemic with 115 deaths, warning residents that there is more to be done before the novel coronavirus is contained.
"Yesterday was the deadliest day for this virus in the state. 115 human beings lost their lives – families torn apart," Newsom said during his daily coronavirus press briefing.
"We're not out of the woods yet. I know there is deep desire, people making calls on an hourly basis saying it's time to open back up – consider the deadliest day in the state of California the last 24 hours, an 8.5 percent increase in the total number of deaths," the governor said.
Newsom also said there was a 5.6 percent increase in the total number of people who have tested positive for COVID-19. According to the California Department of Public Health, there are 37,369 confirmed cases and 1,469 deaths as of Thursday.
"But there was some positive news despite those numbers," Newsom continued. "Hospitalizations are down 4.4 percent and [there was] a 1.2 percent decline in [intensive care unit patients]."
The number of persons under investigation, that is people suspected to have the novel coronavirus, also dropped. Newsom said that the drops in these numbers indicate a "stabilization" in the state's curve, but cautioned residents who think they are "out of the woods."
"I continue to encourage all of you to do what you've done that led to that stabilization...[and] to further the call of practicing physical distancing, social distancing, and appropriately wearing face coverings when you cannot practice physical distancing at the grocery store or elsewhere," Newsom said.
Newsom said that if people do not put state guidelines into practice as California goes into a "very warm weekend" and people go out hiking or to the beach, then the numbers he just reported as dropping will rise "in a week or so."
The governor had already loosened stay-at-home orders Wednesday when he said he would allow elective surgeries, not including cosmetic surgeries to take place.
"These are surgeries that, yes, are scheduled, but also are essential: tumors, heart valves...If it is delayed, it becomes ultimately denied. If it is delayed, it becomes acute and that fundamentally is a health issue beyond just the issue of the virus," Newsom said at his press briefing Wednesday. That decision was also made as a result of coronavirus hospitalizations stabilizing in the state, but the governor said they would reverse the decision if the future data suggests it could "overload" hospital systems.