The move by California to give a sector of its population minimum monthly payments is adding to momentum for a guaranteed income plan to be rolled out federally.
On Thursday, California's legislature committed to setting aside $35 million to fund monthly cash payments to qualifying pregnant people and young adults who had just left foster care.
The targeted payment plan that Golden State lawmakers approved differs to the idea of Universal Basic Income (UBI), which was touted by Democratic primary contender Andrew Yang on the presidential campaign trail last year.
California's taxpayer-funded plan, which passed unanimously in both chambers and goes to Governor Gavin Newsom to be signed, will be administered by local governments and organizations that can apply to the state department of social services for funding.
Under the plans, local officials can decide on the payments, which are thought to range from $500 to $1,000. Unlike most government assistance programs that limit payments so that they're used for housing or food, there will be no rules on how the recipients use the cash.
The move to roll out a similar program nationwide has gathered pace amid the economic inequalities and job losses created by the pandemic.
A report released in March this year showed the positive effects of a guaranteed income program launched in Stockton, California, in 2019 included easing depression levels among recipients as well as facilitating the path to new jobs.
Thursday's vote came on the same day as parents started to get their first monthly payments from the federal child tax credit that was expanded in what some consider to be a form of guaranteed income.
Guaranteed income programs date back to the 18th century, with more recent experiments in the 1960s and 1970s, the Associated Press reported. They have enjoyed a resurgence with plans announced in New Orleans, Oakland, California and Tacoma, Washington.
The former mayor of Stockton, Michael Tubbs, told AP: "Now there is momentum, things are moving quickly. The next stop is the federal government."
Guaranteed minimum income programs tend to be limited to certain sectors of the population, such as single parents, or those struggling to meet their basic needs. Those who earn enough wouldn't be eligible and with such a targeted program costs would be controlled.
Payments Made to Everyone
By contrast, a UBI program would be distributed unconditionally, regularly, and on a long-term basis to everyone, meaning that the wealthy as well as the poor, would get the payments.
There is also a dispute over what form UBI would take. Some want a universal program on top of existing government aid plans, while others would prefer to see UBI replacing those benefits.
Daron Acemoglu, an economics professor at the Massachusetts Institute of Technology, told CNBC that the "inconsistency" in these points of view "is dangerous."
"I think we need a lot more knowledge about what works, what will be effective, what will help poor families most effectively," he said, "so experimentation is great."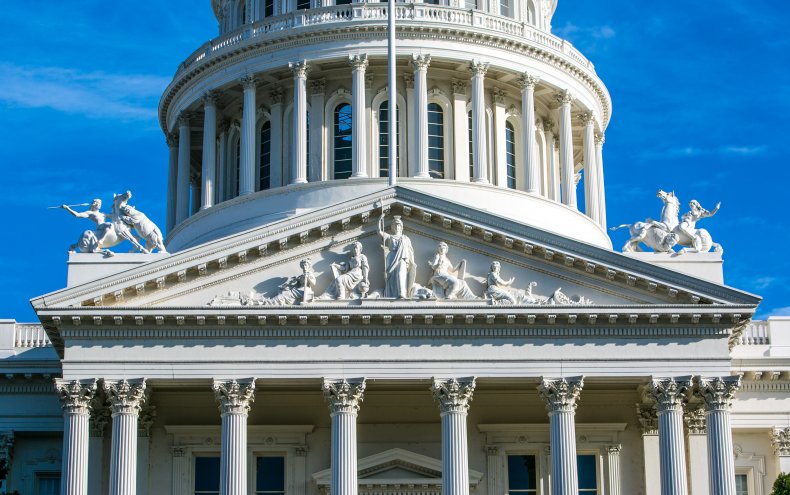 Correction, 7/17/2021 11:33 a.m. ET: This article has been corrected so that California is referred to as the Golden State and not the Sunshine State.