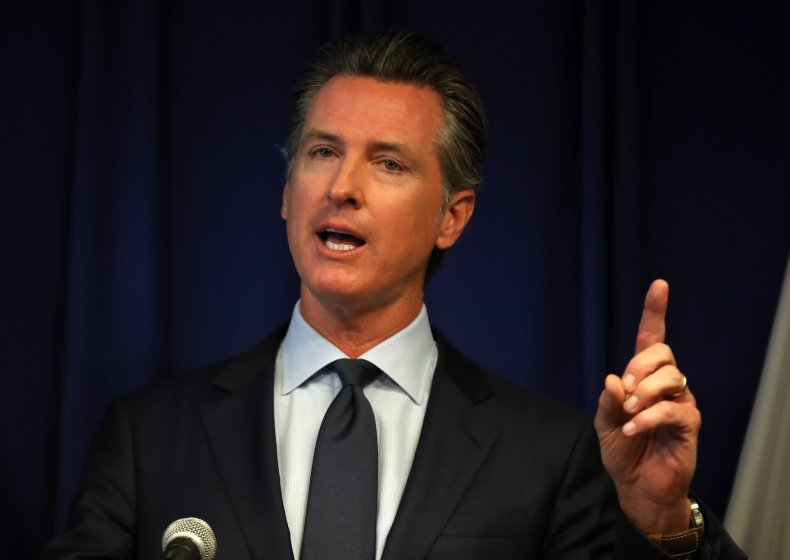 California Governor Gavin Newsom signed a sweeping package of new gun legislation into law Friday. The reforms to the state's gun laws come in the wake of a mass shooting at the Gilroy Garlic Festival in July that left four dead, including the perpetrator.
The new laws expand on the state's use of gun violence restraining orders, more tightly regulate firearm parts and restrict sales of semi-automatic weapons.
"Gun violence is an epidemic in this country, one that's been enflamed by the inaction of politicians in Washington," Newsom said in a signing statement. "While Washington has refused to act on even the most basic gun safety reforms, California is once again leading the nation in passing meaningful gun safety reforms."
The National Rifle Association, the country's largest gun-rights organization, quickly condemned the move as an "assault on our Second Amendment rights in the Golden State."
One bill sponsored by California Assemblywoman Jacqui Irwin expands the maximum length of time a protective order can remain in effect from one year to five. This means that a judge under California law can order the confiscation of a resident's firearm for up to five years if "clear and convincing evidence" shows that the weapon will be used to cause injury.
Residents subject to an order may petition the court for its early termination once a year while the order is in effect if they believe the evidence against them is no longer "clear and convincing."
The constitutionality of these orders, commonly known as "red flag" laws, has not been firmly established. On the occasions where they have been challenged court, temporary gun confiscation laws have generally survived judicial scrutiny. A Florida appeals court recently upheld the state's red flag law over constitutional challenges, in part because due process rights were respected owing to the law's duration of confiscation that "may not exceed twelve months."
However, California's new law is among the most restrictive in the country, allowing for much lengthier confiscation periods than does Florida or most other states with red flag laws.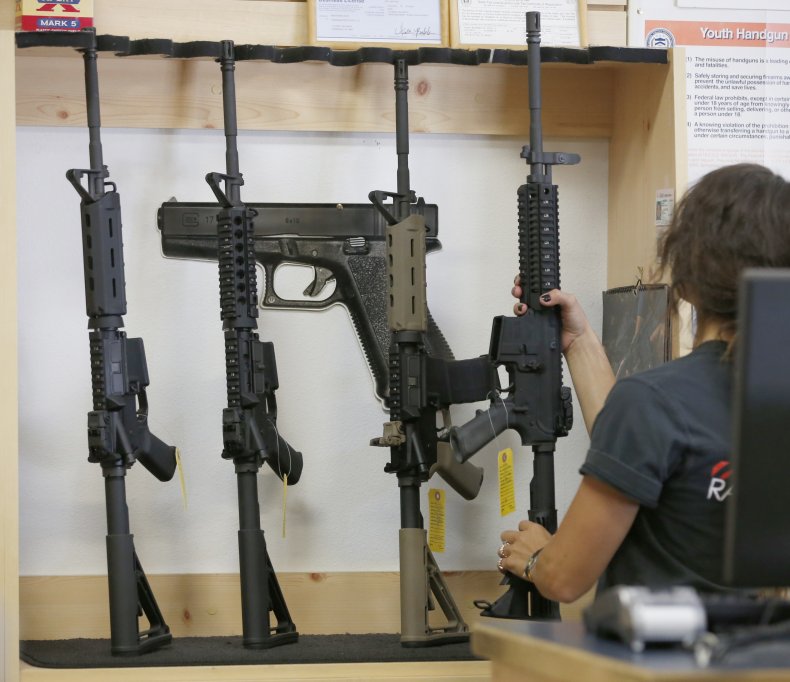 Another bill signed by the governor expands the list of people who may petition for a red flag order. Currently, only police officers and family members may, but soon teachers, employees, employers and coworkers will also be able to seek temporary firearm confiscation.
The state also enacted new legislation to tightly regulate firearm precursor parts, such as receivers, that can be used to assemble finished weapons. Precursors are substantially less regulated by the federal government than complete guns, and concerns have mounted that as DIY technologies develop, those who wish to evade federal oversight may turn to unregulated precursors to construct their own weapons.
Indeed, the proliferation of so-called "ghost guns" —weapons that lack a serial number and are made outside the auspices of the regulatory framework—has begun to worry law enforcement. The Trace has reported that up to 30 percent of guns recovered by federal agents in California lack a serial number, suggesting they may have been constructed by an unlicensed manufacturer using precursors.
California's law aims to clamp down on easy access to precursors, which could be used to create ghost guns, by requiring that precursor sales be conducted through a licensed vendor.
One of the other prominent reforms that Newsom signed will apply the state's one-handgun-a-month rule to semi-automatic centerfire rifles. Proponents of such laws argue that they can be effective in deterring firearms trafficking. One 1996 study in the Journal of the American Medical Association found that guns originating in Virginia involved in criminal investigations were far more likely to have been acquired before the state limited handgun purchases than after. Over the Northeast corridor—where illicit firearms are often smuggled from the South along the notorious Iron Pipeline—the post-limit share of Virginia guns surfacing in criminal probes was just half of what it was before the limit was established, the researchers found.
But critics such as the NRA contend that many of the gun control measures states reach for are often face-saving gestures that won't guarantee safety. One novel measure, for example, would require "packaging for firearms to contain a warning statement on suicide prevention," as described by the governor's office.
"These new laws pile onto the hundreds of existing laws and, like the others, will be equally ignored by criminals," the NRA argued. "[We] will not back down while we explore further action on these new laws."