California Adopts Sweeping Gun Control Legislation While Congress Bickers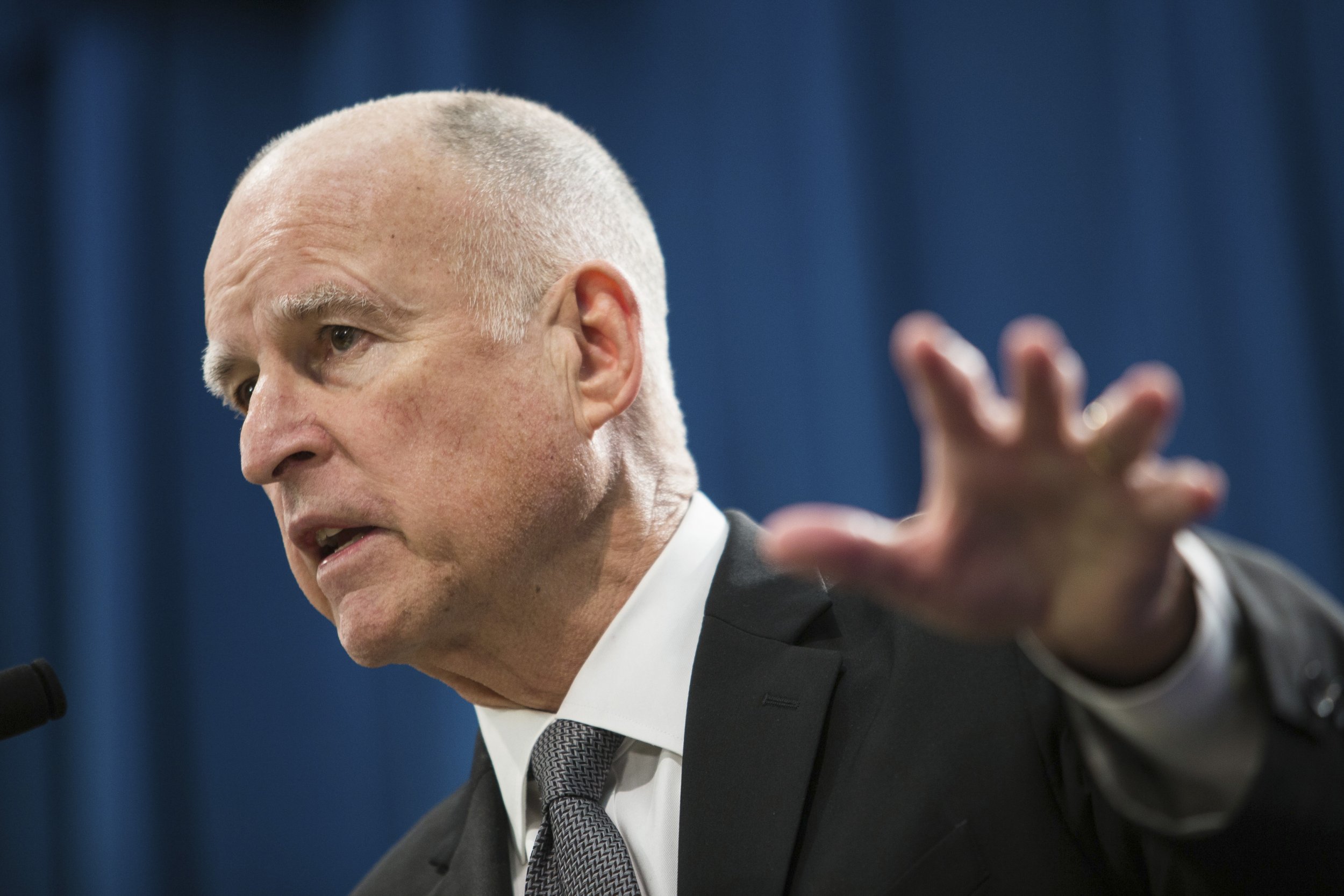 While both national parties argue in Congress over gun control bills, California has adopted sweeping legislation limiting semiautomatic rifles in response to the Orlando nightclub shooting massacre.
Governor Jerry Brown signed a package of six bills Friday that expand background checks for ammunition purchases; ban the sale of semiautomatic rifles with "bullet buttons" that allow for easy replacement of magazines; and restrict the loaning of guns without background checks to friends and family.
Meanwhile, national Democrats and Republicans continue a political battle over the proper response to the spate of mass shootings, with Republicans bending to possibly accept some gun control curbs but unwilling to agree with the extent of Democrats' proposals. Frustrated Democrats resorted to a talking filibuster and a Congressional sit-in to force the issue in recent weeks, but Congress remains stalled.
Brown, a Democrat, said the legislation represents a delicate balance. "My goal in signing these bills is to enhance public safety by tightening our existing laws in a responsible and focused manner, while protecting the rights of law-abiding gun owners," he said, according to the Los Angeles Times.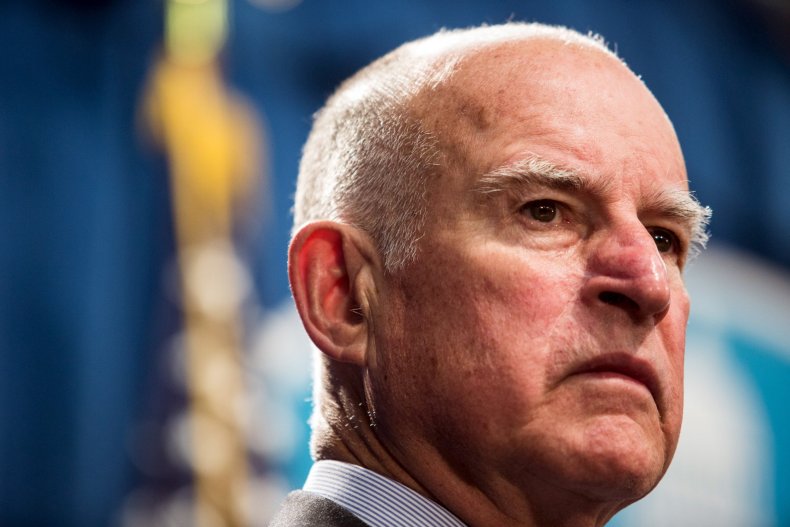 Predictably, the NRA sees the issue differently.
"Gov. Jerry Brown today signed a draconian gun control package that turns California's law-abiding gun owners into second-class citizens," Amy Hunter, California spokesperson for the group, told the LA Times. "The governor and Legislature exploited a terrorist attack to push these measures through even though the state's already restrictive laws did nothing to stop the attack in San Bernardino."
California actually could have gone further, as the heavily Democratic legislature approved five other bills that Brown, a gun owner, rejected. Those bills would have limited residents to the purchase of one firearm a month and required stolen or lost guns to be reported within five days, among other measures.
The California legislation perhaps reflects the pressure the San Bernardino and Orlando attacks have put on political figures, as Brown rejected gun control legislation as recently as 2013 that would have banned the sale of semiautomatic rifles with detachable magazines.
That pressure has notably allowed some Republicans to openly advocate for legislation that would seek to keep guns out of the hands of potential terrorists. However, Democrats had to resort to Connecticut Senator Chris Murphy's marathon talkfest two weeks ago to get Republicans to agree to bring bills to the floor, and there hasn't been much progress since then. A bipartisan bill sponsored by Maine Senator Susan Collins, a Republican, that would ban the sale of firearms to those on the "no-fly" list, received majority support in the Senate but is in limbo, likely unable to reach the 60 votes necessary to pass the chamber. In the House, Republicans are scheduling a vote this week on a bill that would give authorities three days to convince a judge that someone on a terror watch list should be barred from gun ownership, but Democrats have lined up opposition to the measure, seeing it as an empty bill crafted by the NRA.
California already is regarded as having some of the strictest gun control laws in the nation, and they could get stricter still. Some of the elements of the bills Brown vetoed on Friday will appear before voters in November, including the requirement to report lost or stolen guns, according to the New York Times. But given the fraught national politics surrounding the gun issue, it's unclear whether the old saying "as California goes, so goes the nation" still applies.