California School Cafeteria Shut Down After Inspectors Find Rat Droppings, Dead Mice and Cockroaches
A high school in California was forced to close its cafeteria's kitchen after inspectors found rat droppings and dead vermin—including cockroaches and mice—turned up last week during a routine check
March Mountain High School in Moreno Valley will be re-evaluated on Tuesday after receiving a B rating and score of 89 According to the Department of Environmental Health, food vendors must score at least a 90 to pass.
The result came after inspectors found rodent droppings and two dead mice—one underneath a freezer and the other in a room where food is stored.
The continuation high school will need to pass re-inspection before it is authorized to serve meals again. Before then, only prepackaged food is permitted in the kitchen.
"The health and well-being of all students and staff is important, and we are working closely with the county's Department of Environmental Health to address the situation," Moreno Valley Unified School District spokeswoman Anahi Velasco said in a statement.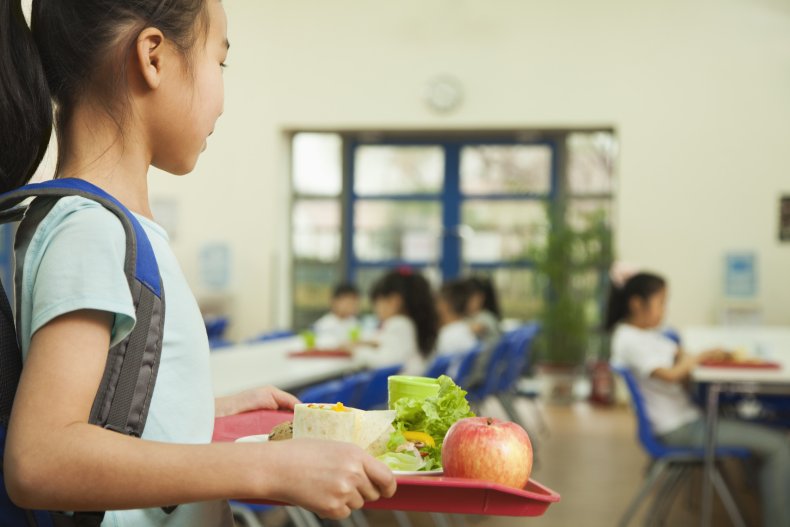 March Mountain High School has reportedly taken measures to correct the issue in the cafeteria, including hiring an exterminator. "We take this matter very seriously and have taken the steps necessary to address the situation immediately," Velasco added.
Records indicate that prior to Friday's inspection, the school hasn't failed a health inspection in three years, NBC 4 Los Angeles reported.
Faced with increasing budget cuts, many schools have come up short in the cafeteria.
Fast-casual chain Sweetgreen this week announced a new partnership with FoodCorps reimagining the school cafeteria experience to help students
to experiment with real food and empower them to make healthier choices every day."
Starting this school year, 15 cafeterias in Arkansas, Georgia, Iowa, Maine, Massachusetts, Michigan, New Jersey, New York, Oregon and Virginia have launched a pilot program where students are served fruits and vegetables in different preparations, then vote on their favorites. Children are also invited to use a "flavor bar," allowing them to customize their meals with self-serve spices and sauces.
"There are over 100,000 school cafeterias in America—that's seven times more than the number of McDonald's in the United States—meaning school meals play an incredibly powerful role in how 30 million kids connect to what they eat," said Sweetgreen co-founder Jonathan Neman in a statement. "Food served in schools offer a powerful opportunity to change the trajectory of the health of a generation."
Thanking the chain for its involvement, Curt Ellis, CEO of FoodCorps, said school cafeterias "offer an extraordinary opportunity to nourish students, yet too often they lack the joyful, welcoming experience that gets kids excited about eating healthy food."
The program, which also aims to teach children about good nutrition, tapped industry experts like former White House chef Sam Kass and Deb Eschmeyer, former director of Michelle Obama's "Let's Move!" Initiative.