California House Has Racist Clause Blocking People of Color Living There
A couple who found their dream home in Stockton, California, were shocked by a racist clause hidden within its documents preventing anyone from living or purchasing the house unless they're "wholly of the white Caucasian race."
Esai Manzo, who identifies as Hispanic, told KTXL-TV Sacramento, it's "crazy to think that now in 2019, to read over a document that we had to agree to these terms."
The racist clause in question was tucked away in a document outlining covenants, conditions and restrictions and dates back to 1947—one year before the Supreme Court ruled racially restrictive covenants were invalid.
The restriction cannot legally be enforced. However, because the house is not linked to a homeowner association, it is up to the owner to remove it, Professor John Sprankling from the Pacific McGeorge School of Law told KTXL-TV Sacramento.
However, Manzo tells reporters he is not sure he wants to sign a document that contains such racist language.
"Did everyone sign this paperwork? Did everyone read it? Did they agree and find this no issue to them? If so, I would kind of disturbed to live there," he said. "It's just sad that we have to live to these terms and discrimination."
Although legally invalid and frequently unnoticed, restrictions like these continue to exist in states across the country, from Washington to Massachusetts.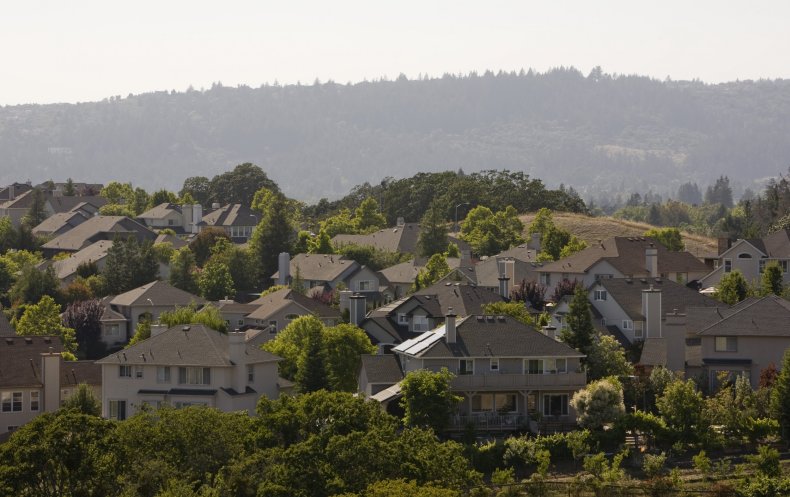 Racially restrictive covenants were introduced in the late 19th century but became popular in the early 20th century in response to a 1917 Supreme Court Ruling prohibiting municipally mandated racial zoning, Buchanan v. Warley.
Though the ruling prevented racial restrictions on a local government level, it did not stop residents and neighborhoods from inserting their own restrictions on private agreements. A 1926 Supreme Court decision (Corrigan v. Buckley) upheld their status, citing the Fourteenth Amendment.
This was eventually outlawed by a 1946 case (Shelley v. Kraemer) brought to the Supreme Court by an African American couple who had intentionally bought a racially-restricted home in St. Louis, Missouri, in protest. But while they had become legally unconstitutional, racial restrictions continued to be enforced on a social basis, with residents threatening the safety or comfort of potential buyers if they weren't considered to be of the right race.
Legislators attempted to stamp out this practice with the introduction of the 1968 Fair Housing Act, banning discrimination based on race, religion and nationality. But even as recently as the 2000s, residents have been subjected to these antiquated and racist clauses.
A 2005 article in The New York Times describes a court case between buyer Nealie Pitts, an African American, and seller Rufus Matthews on the basis of a 1944 deed on the property restricting sales to people of Caucasian descent. According to court files submitted by Pitts, Matthews had told her "This house is going to be sold to whites only."
"Nearly seventy years after Shelley and sixty years after the enactment of the Fair Housing Act, racially restrictive covenants are still common features of deed instruments," Nancy Welsh, a dual Juris Doctor and Master of Urban and Regional Planning candidate at the University of Michigan, said in a 2018 paper.
"Racially restrictive covenants continue to inflict on our society, particularly within our communities of color. Racially restrictive covenants directly contributed to segregation, and our country remains deeply segregated."
Others disagree. In response to a court ruling Newsweek reported on earlier this week refusing to remove a racist housing covenant from record, local activist and NAACP Spokane chapter president Kurtis Robinson told The Spokesman-Review, "Instead of covering it up, when we take ownership of what we've done and where we've been, it gives us a platform to own where we've been."