California to Issue $125M in Disaster Relief Checks to Undocumented Immigrants Impacted by Coronavirus, Gov. Newsom Says
California is set to provide $125 million in disaster relief payments to undocumented workers not eligible for unemployment or other types of financial relief during the COVID-19 pandemic.
The fund includes $75 million from the state and another $50 million from philanthropic sources. California Governor Gavin Newsom announced the news on Wednesday.
"California is the most diverse state in the nation. Our diversity makes us stronger and more resilient," said Newsom in a statement. "Every Californian, including our undocumented neighbors and friends, should know that California is here to support them during this crisis. We are all in this together."
California is believed to be home to around 2 million undocumented immigrants, representing nearly 10 percent of the state's workforce. Although many have lost jobs and income due to the pandemic, none are eligible for unemployment or federal assistance like the $1,200 stimulus payments many Americans began receiving this week.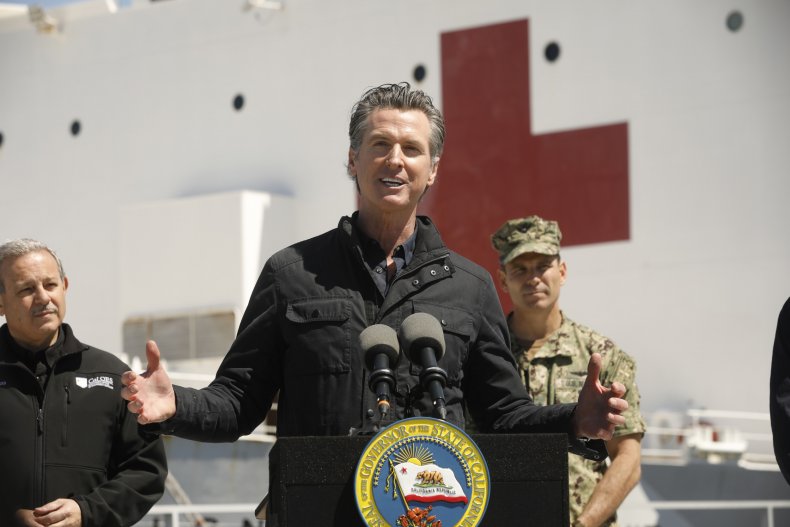 Undocumented adults can begin applying for the new fund next month. The state's $75 million will be used to give approximately 150,000 adults a one-time payment of $500, with a cap of $1,000 per household.
Private group Grantmakers Concerned with Immigrants and Refugees is overseeing and fundraising for the additional $50 million, dubbed the California Immigrant Resilience Fund. An initial $5.5 million has been provided by multiple donors, including advocacy group Emerson Collective.
"With the federal government and so many states failing to provide undocumented immigrants the economic and health supports all Americans deserve, I hope that corporations, foundations and individuals across the country will join us in providing the emergency relief these members of our community need to weather this challenging time," said Laurene Powell Jobs, Founder and President of Emerson Collective.
Newsom also announced that the state's Employment Development Department call center would begin operating on expanded hours, 7 days a week from 8 a.m. to 8 p.m., helping residents apply for unemployment amid the pandemic.
"Many Californians are one paycheck away from losing their homes or from being able to put food on their tables, and COVID-19 has only made these challenges worse," Newsom said. "California is focused on getting relief dollars and unemployment assistance in the hands of those who need it as quickly as possible."
Other recent measures by the governor include mandating that the the state's medical assistance program Medi-Cal cover care related to COVID-19 as an emergency service regardless of a patient's coverage level or immigration documentation status.
Newsom was the first governor in the country to issue a statewide shelter-in-place order, doing so on March 19. California has the largest population of any U.S. state but confirmed COVID-19 cases have so far been fewer than some expected, with over 26,000 as of Wednesday.
Newsom's office directed Newsweek to a video of the press conference when asked for comment.