Cash Bail Reform Senate Bill 10: California Governor Jerry Brown Signs New Law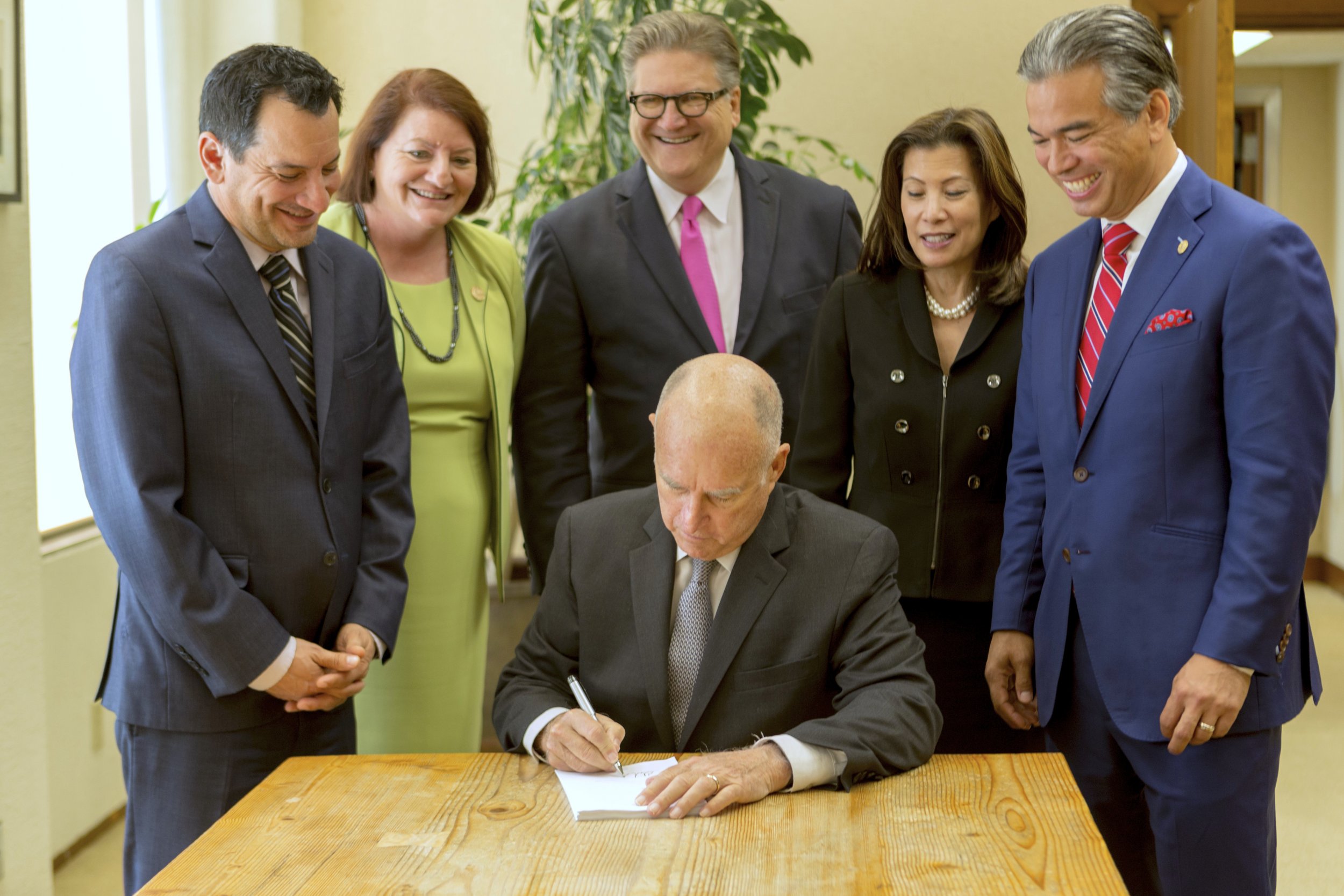 California Governor Jerry Brown signed into law a historic bill ending the state's cash bail system, which penalized people without significant wealth who were accused of crimes.
Under a cash bail system, those awaiting trial could be released from custody if they were able to front money as insurance against their running away. The bail amount was set by a judge and was usually relative to the seriousness of the crime and the risk of flight by the individual.
Those without enough cash to fund bail in full could take out a bond with an insurance company, which provided the money but for a premium: a percentage of the total amount paid for by the defendant. Bail money would be returned if a defendant showed up in court as expected.
This means poorer people either couldn't afford to buy their freedom before a trial—even if they were innocent—and so remained in custody, or they paid out of pocket by having to purchase a bail bond from an insurance company.
Senate Bill 10, now the California Money Bail Reform Act, will from October 2019 require a defendant's "pretrial risk assessment," upon which a court will decide if the accused could be released on bail—removing cash from the equation.
"Today, California reforms its bail system so that rich and poor alike are treated fairly," said Governor Brown in a statement announcing that he had signed the bill.
"Wealth is not the measure of any woman or man," said Democratic California State Assembly Speaker Anthony Rendon. "By eliminating cash bail, we are saying that those with the least ability to pay should not be released or incarcerated solely on the basis of their wealth or poverty. SB 10 is only one leg of the long journey toward perfecting our justice system, but it is an important one."
Democratic California State Senator Robert Hertzberg, who introduced the bill, said, "Our path to a more just criminal justice system is not complete, but today it made a transformational shift away from valuing private wealth and toward protecting public safety.
The California Republican Party did not respond immediately to a request for comment.
But reacting to SB 10, John Cox, the Republican candidate for California governor in the November midterms, wrote on Twitter, "The Sacramento political class continues its practice of turning bad guys out on our streets & snubbing their noses at millions of Californians who are wondering how much longer they can put up with this."