Family of 21-year-old Woman Killed by Three Sharks in Bahamas Blames Tour Company: 'They Had No First Aid Kit'
Family members of a 21-year-old woman who was killed by sharks while snorkeling in the Bahamas last month have blasted the tour firm responsible for the trip.
In a joint statement this week, the family criticized the response by staff of the Sandy Toes tour company, alleging there had been a severe lack of medical supplies after the attack and claiming that workers had failed to notified nearby relatives of the tragic incident.
Jordan Lindsey, 21, of California, passed away last month after being attacked by three sharks while swimming with her mother in waters off Rose Island. She suffered devastating injuries to her body and died after being taken to a Nassau hospital, police confirmed at the time. It remains unclear what type of sharks were involved in the fatal attack.
Despite initial reports, the statement confirmed that Jordan's siblings, father and long-time girlfriend did not witness the attack. The family said Lindsey and her mother were snorkeling inside a roped-off area at the time, noting they had been acknowledged by two Sandy Toes staff members who were finishing lunch on land. At no point did guides enter the water, they said.
After the attack, staff did not mobilize to assist in any way, the family alleged. The mother said she was eventually able to grab her daughter's hand and drag her body to a rocky shore after one of the sharks bit her. A rescue boat that she expected would quickly turn up never arrived.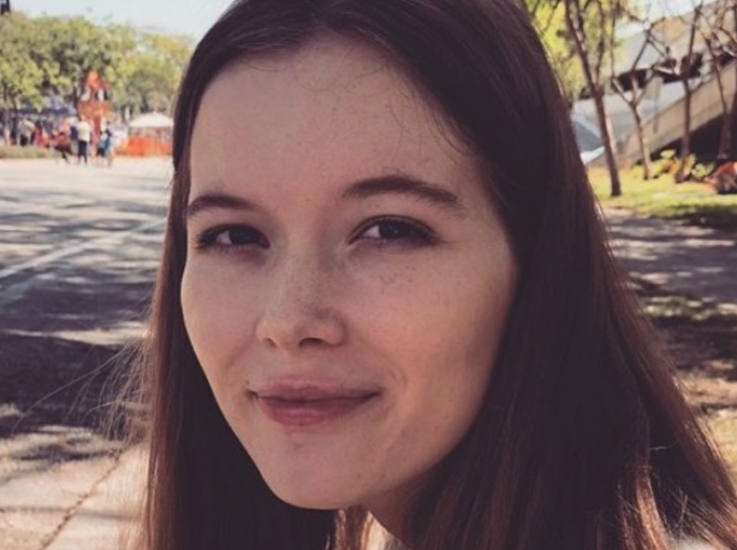 The tour guides allegedly only helped pull them out after reaching the shoreline.
The statement read: "Once out of the water, there was no medical attention provided to Jordan. They had no first aid kit—no basic supplies for any type of injury. It felt like a lifetime as they waited for a boat to arrive. When the small boat arrived, it contained only a bench and a staff member driving." It alleged there was also a lack of emergency supplies on the boat."
"The staff provided no first aid whatsoever," the family letter said, shared with Newsweek via email. "It seemed like a long ride to the dock where the ambulance was waiting."
The statement said the beach on the island was not immediately evacuated after the attack and Sandy Toes staff "did not notify the rest of Jordan's family" who were on Rose Island.
It alleged: "Rather, [relatives] overheard conversations from others that had been snorkeling and when they noticed people crying, realizing the severity of what had happened and soon after, concluded that it was their precious Jordan who the snorkelers were crying for."
The Sandy Toes excursion company told Newsweek in an emailed statement: "We would once again like to extend our deepest and sincerest condolences to the family and friends of Jordan Lindsey who recently passed away as a result of a shark attack in waters near Rose Island in The Bahamas. All reasonable steps were taken to prevent this very unfortunate incident and our staff responded swiftly and in line with our emergency protocols and procedures. We continue to pray for the Lindsey family and all those who have been impacted by this tragic occurrence."
A GoFundMe launched after the incident has now raised more than $75,000. The family is now appealing for tour operators in the Bahamas to make urgent changes to their safety procedures, including having a designated "spotter" for ocean predators and more access to medicine.
"We are sharing our story out of concern for others who may be faced with a life-threatening incident while on vacation in the Bahamas," the Lindsey family statement read.
"Although nothing can change the outcome of the tragedy we've suffered our hope in speaking out is that mandatory safety measures are put in place, so this is less likely to happen again. We also want tourists to know that when booking a tour, while the excursion company may have great reviews, it may not have basic safety measures or first aid equipment in place."
Lindsey had been a student at Loyola Marymount University in Los Angeles. "Jordan was…such a great daughter and person," her father Michael told ABC News in an interview last month. "We already miss her terribly."
Family of 21-year-old Woman Killed by Three Sharks in Bahamas Blames Tour Company: 'They Had No First Aid Kit' | News