After California Judge Rules Uber, Lyft Drivers Are Employees, What Happens Next?
Uber and Lyft have 10 days to file an appeal against a preliminary injunction issued by a California judge on Monday which blocks the pair classifying drivers as independent contractors rather than employees.
The move comes off the back of a lawsuit filed by the state of California in May, alleging the pair are misclassifying drivers under the state's new labor law.
The companies had sought to re-classify state drivers as independent contractors rather than employees to avoid Assembly Bill 5 (AB5).
It requires companies to classify workers as employees if their labor forms the core of the business and if their work is controlled by the company.
The injunction and the lawsuit are the most potentially damaging challenges to the companies' businesses so far.
While previous lawsuits have failed to make a dent in employment contracts by either ride-hailing firm, this could have a hugely different outcome.
Because of the 10 days given by the judge to appeal, the ruling will not come into immediate effect.
In what is expected to be a long legal fight, here's what could happen next:
Costs to the companies
If a court ultimately rules against the companies, they could potentially owe huge penalties and substantial compensation to California drivers.
Uber has already made changes to the way its business operates in an effort to comply with AB5.
These include allowing drivers to set rates, which would help demonstrate that the drivers work as contractors. This has already made its business model less competitive.
Uber has also said it could cost jobs at a time when the economy is in dire straits.
"When over three million Californians are without a job, our elected leaders should be focused on creating work, not trying to shut down an entire industry during an economic depression," an Uber spokesman told The Guardian.
Uber, Lyft, and DoorDash also teamed up on a 2020 ballot measure aiming to challenge AB5. This came in at a cost of more than $100 million.
Classifying drivers as employees would mean the Uber and Lyft bear new responsibility for paying the local minimum wage, overtime, and compensation for the cost of driving for the companies, such as vehicle mileage.
Cost to the consumers
At the time of the initial AB5 ruling, legal publisher JD Supra warned of the potential costs it would hand down to consumers.
It said: "Experts predict that shifting a transportation-related independent contractor workforce to an employee workforce can increase the cost of labor by 35 percent or more."
Coping with the smallest of margins, an increase in costs of this proportion would mean a hit to both businesses and consumers in California.
"Some estimate that Uber fares would need to increase by 20 percent or more to accommodate those increased labor costs. Those $20 fares are now $24 or more," it continued.
Whether Californians will be willing to take on this cost to accommodate potentially better working conditions for drivers is yet to be seen.
A 'third' way
The ruling came on the same day Uber's CEO, Dara Khosrowshahi, published an OpEd in The New York Times arguing for another way to solve the issue.
The piece proposed that companies in the gig economy are required to create "benefit funds" for contractors. These would cover the cost of health insurance premiums or paid vacation.
This proposed system would allow drivers working 35 hours per week to access about $1,350 in benefits per annum.
He said: "All gig economy companies need to pay for benefits, should be more honest about the reality of the work and must strengthen the rights and voice of workers."
He also made a case for anti-discrimination laws for gig workers.
Potential fallout across the country
If the injunction holds, there is significant potential for widespread adoption of these measures across the U.S.
Because California is such an economically important state, legal and political developments there tend to have a "ripple effect" across other states, said JD Supra.
Other states, including New York, New Jersey, and Illinois, have already made moves to follow California in granting more rights to freelance workers, replicating AB5.
A spokesperson for Lyft said: "Drivers do not want to be employees, full stop. We'll immediately appeal this ruling and continue to fight for their independence. Ultimately, we believe this issue will be decided by California voters and that they will side with drivers."
Uber did not immediately respond to Newsweek's requests for comment.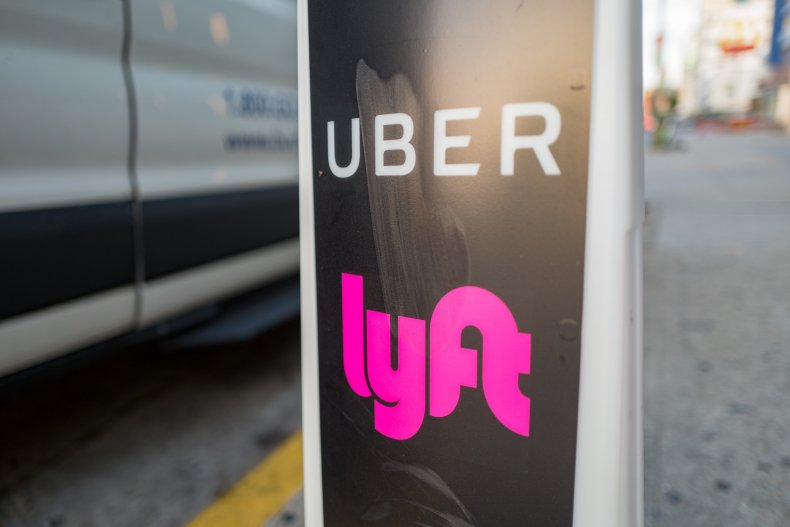 This article was updated with a comment by Lyft.