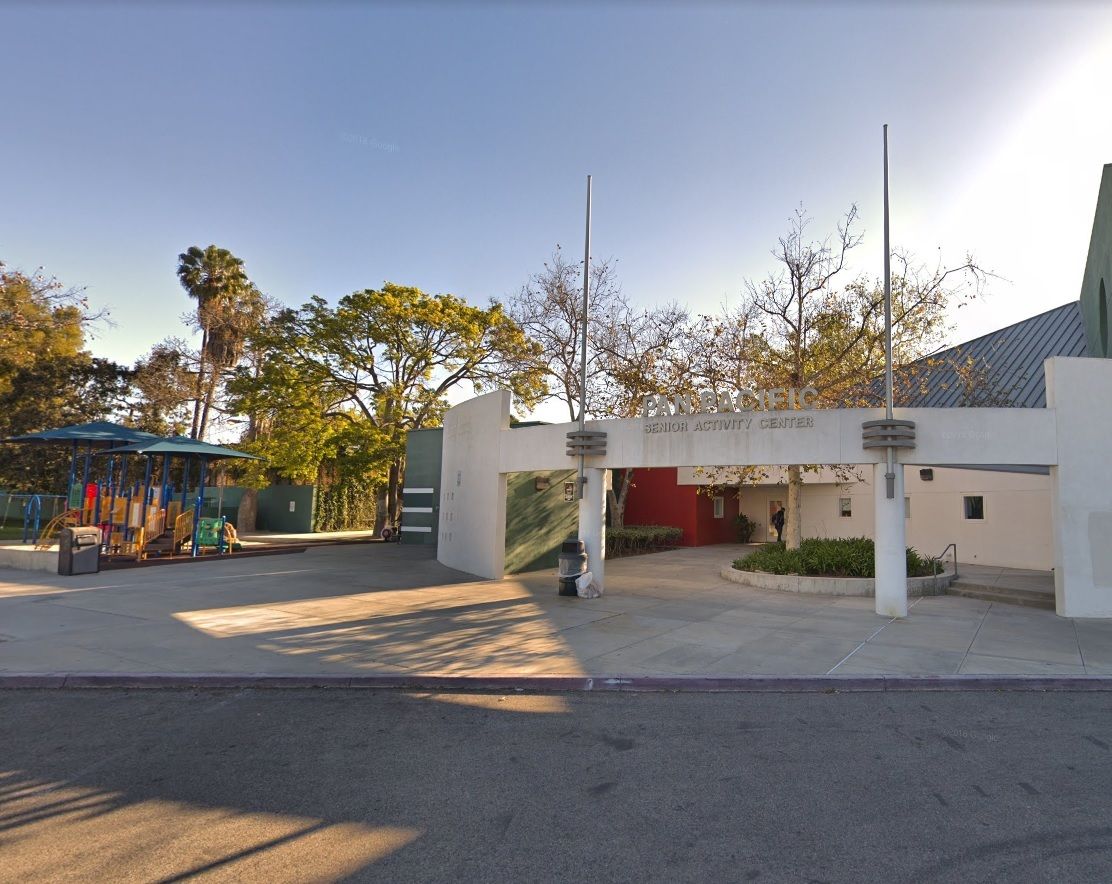 Police in California are investigating the scene in a Los Angeles neighborhood where swastikas were drawn on a wall in blood near a city-run senior center.
According to FOX 11, police were called out on Monday morning to the Pan Pacific Senior Activity Center in the 100 block of South Gardner Street after blood was found in a restroom.
Officers also reportedly discovered two swastikas drawn on a nearby wall in what they believed to be the same blood, a trail of which was left leading into the Pan Pacific Park.
Despite calling in the bloodhounds, police could not locate any victim or injured person in the city's Fairfax District. Los Angeles Police Department did not respond immediately to a request for comment.
A short walk away from the scene is the Los Angeles Museum of the Holocaust. It is not immediately clear if there is any connection and the museum did not respond immediately to a request for comment.
The Pan Pacific Senior Activity Center is run by the Parks and Recreation Department of the City of Los Angeles. The city government did not respond immediately to a request for comment.
In California's Orange County, police are investigating another display of anti-Semitic imagery after pictures emerged of high school students apparently giving a Nazi salute over a table of red cups formed in the shape of a swastika.
ABC 13 News reported that the teenagers are thought to be students at Newport Harbor High School, which sits under The Newport-Mesa Unified School District.
"We condemn all acts of anti-Semitism and hate in all their forms," the district said in a statement, noting that the party did not take place on any campus and was not a school event.
"We remain focused on educating students on all aspects of life's challenges and are committed to holding students accountable, educating them on the consequences of their choices and the impact these actions have on our schools and community at large," the statement added.
Stephanie Holland, who lives in Newport Beach, told ABC: "My grandmother's Jewish and it makes me sad and sick to my stomach that kids would do this."
Representative Katie Porter, a Democrat who sits in the U.S. House for the 45th District, criticized the students on Twitter.
"I condemn this display of a hateful, anti-Semitic symbol and call on parents and community leaders to redouble our efforts to educate young people about the history of violence against Jewish people worldwide," Porter wrote. "This has no place in Orange County."