California Teen Declared Brain Dead After Being Punched Repeatedly in School Beating
A 13-year-old boy has been pronounced clinically dead as a result of injuries sustained in a brutal schoolyard attack that was caught on camera.
In a case that has led to outrage in the local community, the victim, identified only as Diego, was beaten by two other students at about 1 p.m. on September 16 at the Landmark Middle School in Moreno Valley, California. Footage of the fatal beating later surfaced on social media.
Riverside County Sheriff's Department have now confirmed that "rigorous medical intervention and treatment efforts" were unsuccessful. "Preparations by Diego's family are underway for organ donation to transform this tragedy into the gift of life for other children," the department said.
Two teenage suspects arrested in relation to the attack remain in custody at Riverside County Juvenile Hall, the police department said.
Authorities said no further information about the suspects could be released due to their age. KTTV reported the accused teens are 13 years old.
"The sheriff's department joins the community in mourning the loss of this young man," the police department said in a press release. "Violence in the communities served by the Riverside County Sheriff's Department will not be tolerated, especially involving our youth.
"Anyone with information regarding this incident is encouraged to contact Joshua Manjarrez at 951-955-2777, assigned to the Central Homicide Unit or Investigator John Tometich at 951-486-6700, assigned to the Moreno Valley Sheriff's Station Investigation Bureau."
In a 16-second video recording of the incident, posted to Facebook on September 17, one teen can be seen attempting to punch Diego, who blocks the attack. At the same time, another person strikes him from the right side, contact which caused the boy to fall to the ground and hit his head on a concrete pillar. The first attacker then punches him again before running away.
According to The Press-Enterprise, the two suspects were enrolled in an honors program which does not permit students with a background of academic problems or bad behavior.
A day after the clip was published to social media, on September 18, parents confronted the school administrators and deputies during a heated town hall in the building's auditorium. In the meeting, parents accused education officials of failing to properly combat bullying.
"Kids are being bullied and they're not doing anything," parent Karla Palumbo said, according to KABC-TV. "We've asked them to change the policies, the rules, a little bit more stricter, but that hasn't happened." Landmark Middle School management said the investigation is ongoing.
Superintendent Martinrex Kedziora told local media during a press conference Wednesday that the school will bring in additional security and mental health professionals. "You will notice more security and that will be here indefinitely," Kedziora said.
Kedziora said more ways to report bullying will be introduced, adding: "We care very deeply about the children in our district. There are 33,000 of them and each of them mean a great deal to each of us. I want you to know that we take care of whatever we find out. We have systems in place."
According to the Stop Bullying Now Foundation, 280,000 students are physically attacked in middle schools each month in the U.S. It says 160,000 students miss school each day for fear of being bullied, while 77 percent of students report being bullied mentally, verbally or physically.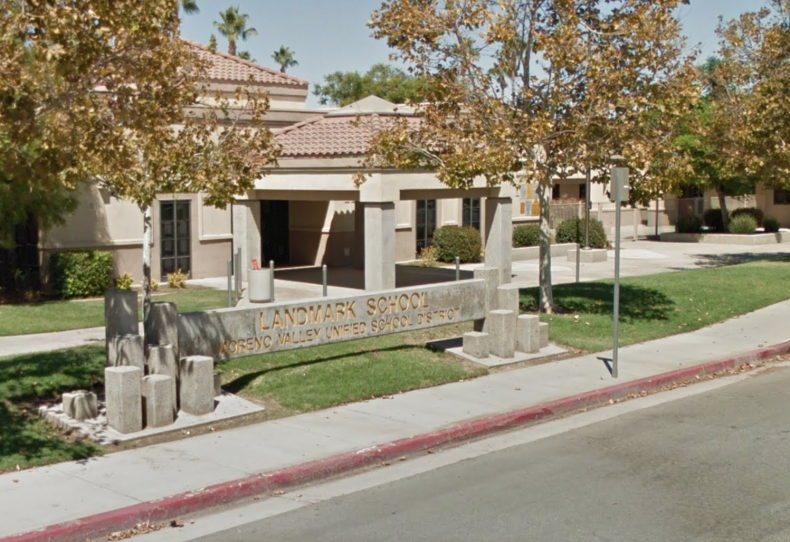 California Teen Declared Brain Dead After Being Punched Repeatedly in School Beating | News