California Lawmaker Masturbated in Front of Woman Lobbyist at Bar, Report Claims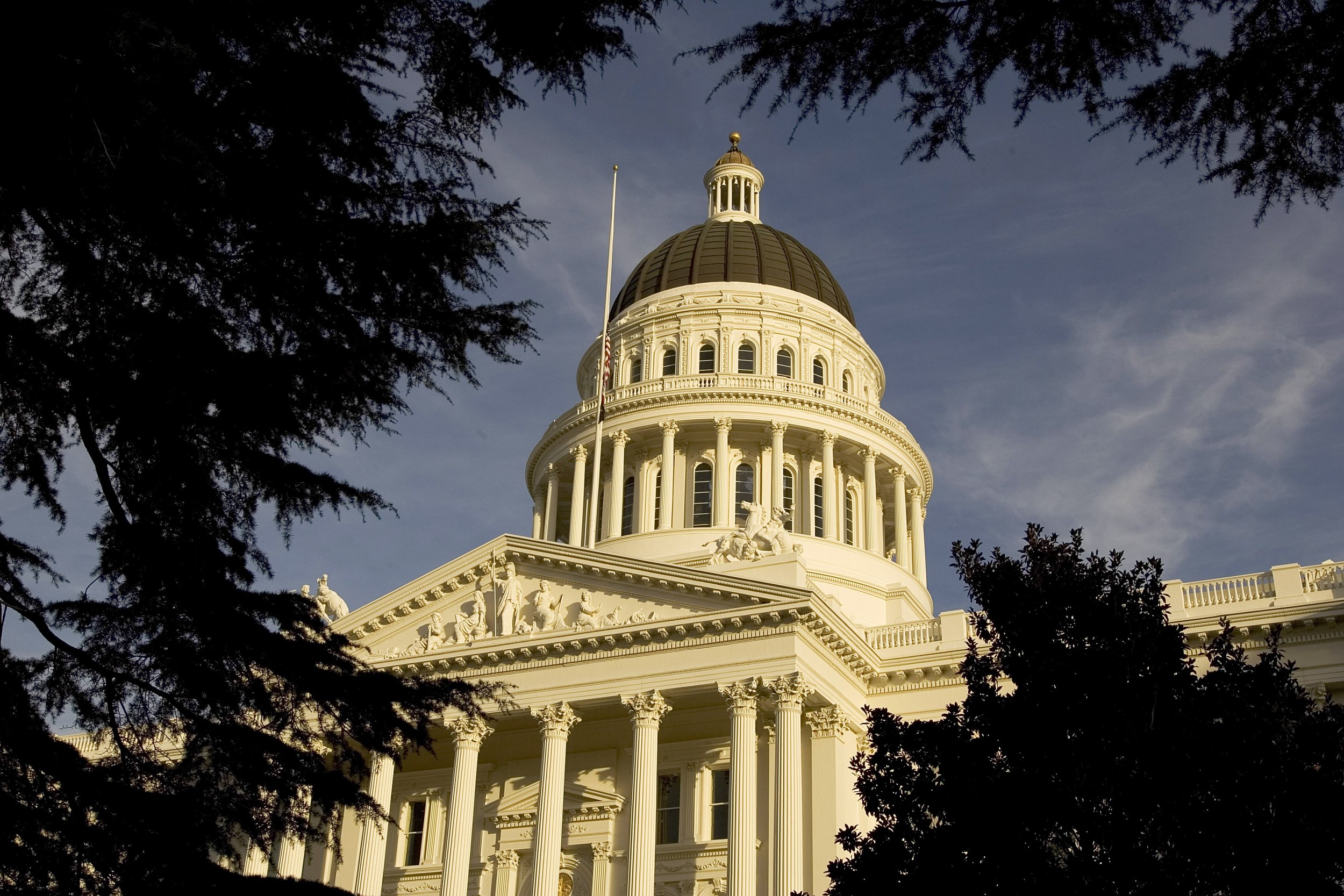 A coalition of women is taking a stand against a "pervasive" culture of sexual harassment in the California statehouse, including one lobbyist who says a male lawmaker forced himself into a women's bathroom and masturbated in front of her.
Pamela Lopez shared a story of sexual harassment at a bar where a male legislator unzipped his pants and began touching himself in the single-stall bar bathroom, encouraging her to join, Lopez told the Los Angeles Times. She refused and focused on faking a calm expression as her powerful co-worker continued.
"I remember thinking, 'Don't scream or shout. I don't want to cause a scene,'" Lopez told the Los Angeles Times. "'Just look like nothing happened.'"
An inescapable atmosphere of sexual harassment was revealed at the California Capitol when more than 140 female legislators, lobbyists and staff members signed a letter acknowledging the "pervasive" culture of sexual harassment in politics. Each woman testified that she had endured or heard about inappropriate behavior by powerful men in the political workplace.
Women told the Los Angeles Times how male politicians groped them or politically punished them for refusing sex. One woman said a former legislator excused running his fingers through their hair as "just being friendly" and told her to be less sensitive.
"Men have groped and touched us without our consent, made inappropriate comments about our bodies and our abilities," reads the letter, which follows allegations that movie mogul Harvey Weinstein raped and sexually harassed dozens of women. "Insults and sexual innuendo, frequently disguised as jokes, have undermined our professional positions and capabilities."
Lopez never filed a police report or formal complaint. For women who work in the capitol but are not employed by the state, there are few places to file sexual harassment charges.
Lopez declined to disclose the lawmaker's identity after the 2016 incident, and indeed continues to keep his identity secret. But Assembly Speaker Anthony Rendon said he would push resignation or expulsion if the man's name is revealed. There are 93 male lawmakers in California.
The coalition of California women called on people in power to work only with organizations that empower women but to speak out against "inappropriate behavior" as they see it.
"Men have made promises, or threats, about our jobs in exchange for our compliance, or our silence," the letter continued. "They have leveraged their power and positions to treat us however they would like.… We're done with this."