The dating app Bumble is partnering with a California lawmaker in an attempt to outlaw the sending of unsolicited nude pictures in texts or online.
State Senator Ling Ling Chang of Diamond Bar, California announced Thursday that she plans to introduce the bill in January when legislators go back to work, with the help of dating app Bumble. The proposed law would make it illegal to send explicit photos in texts or online to people who did not ask for them. The images have long been an issue in online dating, and women are often the targets of unwanted nudes.
"We're in a digital world, and it is critical we protect online users," said Chang in a statement to The Sacramento Bee. "I've heard the horrific stories of women who have been victimized and digitally harassed. This is absolutely unacceptable. We need to send a message that this culture of online harassment must go."
Republican Chang was herself sent unwanted nude pictures after publicly sharing her phone number in an attempt to get feedback from constituents after being elected in 2018. She represents an area of southern California that includes parts of Los Angeles and claims that 95 percent of the women she has talked to have been sent unsolicited nude pictures.
A 2017 study by Pew Research said that 21 percent of women ages 18 to 29 reported being sexually harassed online, with about half being sent unsolicited explicit images. Nine percent of men in the same age group said they were sexually harassed.
"Sending somebody a photo of yourself in an indecent manner in an unsolicited fashion is harassment, plain and simple," said Bumble CEO Whitney Wolfe Herd to the Associated Press. "It's a gateway to more extreme forms of harassment and abuse and it should not be taken lightly, and it deserves consequences."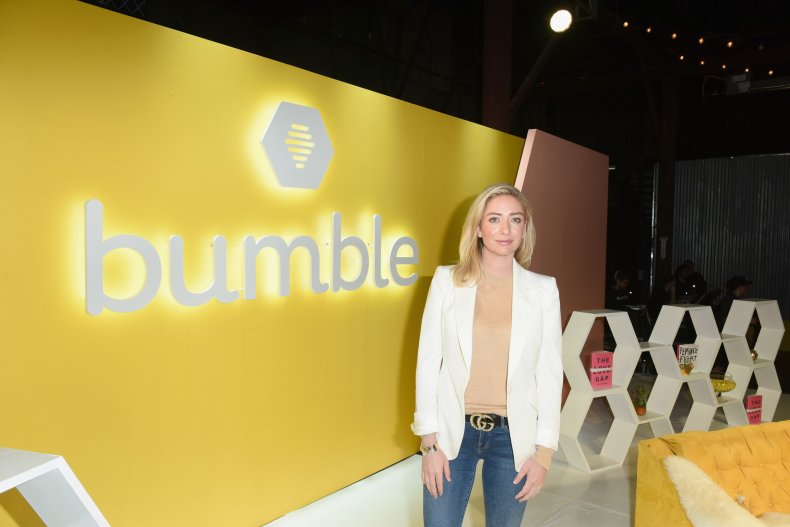 Bumble is based in Austin, Texas. Lawmakers in that state partnered with the company and successfully passed a bill similar to the California proposal, which took effect in September. The Texas law makes sending sexually explicit unwanted pictures a misdemeanor punishable by a fine of up to $500.
Bumble has been called "the feminist dating app" by Herd, who launched the app in 2014. Herd was also a co-founder of rival dating app Tinder. A signature feature of Bumble prohibits men from making first contact in heterosexual dating matches. In same-sex matches, either party can initiate contact.
The company says that giving women the power of choosing when to communicate with men has meant there are fewer incidents of unwanted nudes being sent to users, but it hasn't entirely eliminated the problem. Earlier in the year the app launched a tool called "Private Detector," which aims to automatically detect and blur unwanted images that are sexually explicit. They hope legislation will mean fewer of the images are sent at all.
Correction 11/22, 9:27 p.m.: This article has been updated to change certain instances of the word "misdemeanor" to "illegal," to reflect that the proposed California law is intended to make sending the unsolicited pictures illegal but not a misdemeanor.