California Governor Gavin Newsom has signed the Wildlife Traffic Safety Act, which makes it legal for drivers to take home and eat animals that they hit with their cars, according to the East Bay News.
Senate Bill 395, sponsored by state senator Bob Archuleta, sets up a program that will allow drivers who fatally injure or stumble upon a dead deer, elk, pronghorn antelope or wild pig to remove it, as long as they register the find through the state and apply for a 24-hour wildlife salvage permit.
The program will go into effect in 2021, and allows the State Fish and Game Commission to develop a pilot program including a custom app to report roadkill removal. That pilot program will start in three areas of the state and be evaluated for possible expansion, according to Good Day Sacramento.
The program will also allow drivers to report an animal that is still living, at which point a Department of Fish and Wildlife or law enforcement official will be dispatched to kill it.
Drivers are specifically prohibited from removing any roadkill from interstate highways.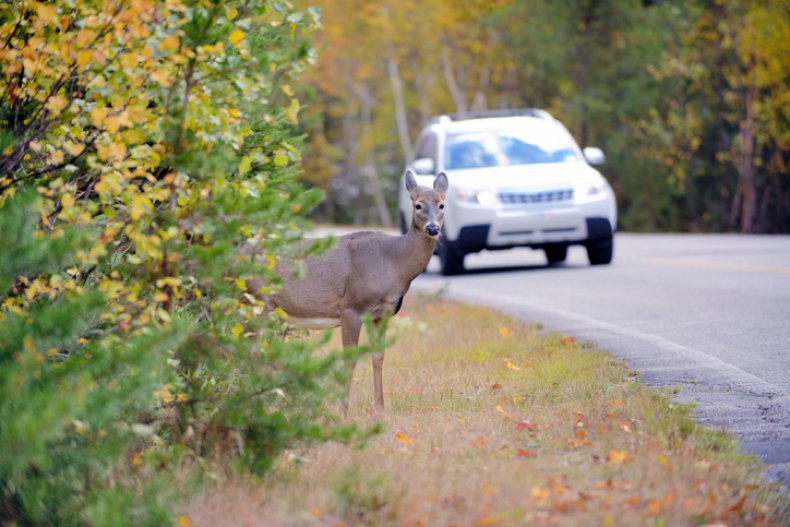 Archuleta also had a public safety benefit in mind when he proposed the bill in May. He told USA Today, "Over the last six years in this state, around 8,000 large game animal collisions have resulted in 1,500 injuries and at least 24 deaths. So as much as it's easy to joke about roadkill, it really is a serious issue and more data is needed to create safe corridors for both motorists and wildlife."
Being able to track where roadkill is reported and removed will allow the state to determine traffic alterations to hopefully reduce both animal and human injuries.
The cost to California for the program is budgeted at $375,000 for the first year to develop the data collection system, permit process and additional necessary regulations. It expects to spend $1.6 million the next year on hardware implementation and technology, and then an operating budget of $1 million yearly thereafter.
According to the University of California's Roadkill Observation System, over 20,000 deer are killed on the state's roads each year.
Several states already allow private citizens to remove animals from roadways, including Oregon, Montana and Idaho. In Alaska, up to 800 moose are killed by drivers each year, and residents can sign up for a list which state troopers use to notify to residents of fresh hits, allowing them to drive to the accident scene and collect the meat.