California Shark Attack: Lifeguards Tell Public to Stop Stealing Warning Signs as Teenage Boy Recovers From 'Serious' Bite
Lifeguard officials in Encinitas, California, on Sunday asked the public to stop stealing shark warning signs roughly 24 hours after a boy was attacked by a shark.
The teenager was airlifted to the nearby Rady Children's Hospital with injuries to his ear and shoulder on Saturday, following a bite from a reported 11-foot shark. On Sunday his condition was described as "serious," but he is now expected to recover, CBS8.com reported.
Larry Giles, marine safety captain at the Encinitas Lifeguard Department, said at a press briefing on Sunday that his team had ordered $800 worth of new signs because the existing notices had disappeared. Between 20 and 30 out of 70 posted since Saturday had gone missing.
"We had a few people steal them in broad daylight, grabbing them and taking off with them, so we are following up with the [San Diego] sheriff's department on that," Giles told reporters. "We want to have those signs on hand if we have to re-establish those signs in the future."
"Please don't take the signs...you are stealing public property," he added.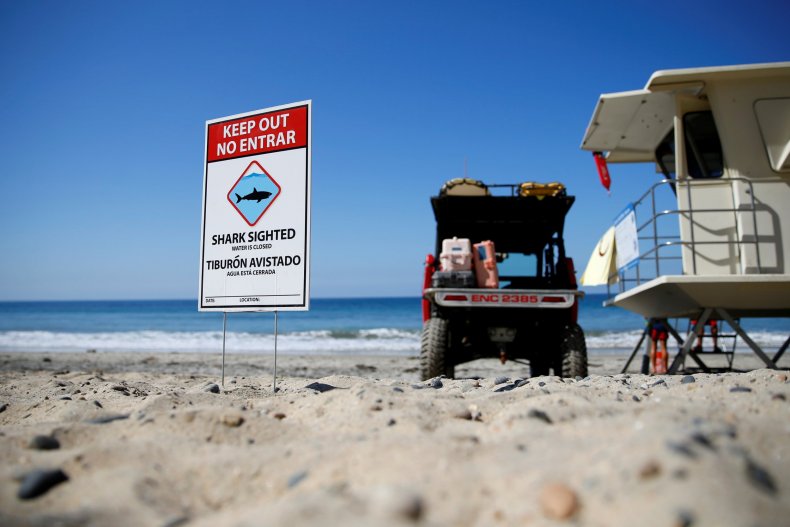 According to Fox 5, Keane Hayes, 13, was on a lobster diving trip before the attack. Beacon's Beach, where the attack occurred, was closed until this morning.
Officials said there had been no reports of shark activity in the beach waters since the Saturday attack. Giles said the type of shark responsible could have been a Great White but stressed that there were many different species in the region. Lifeguards and police are still monitoring the area.
"This is the first time in my career of 30 years that I have seen an attack [in the area] with a shark that has come in and made contact with one of our swimmers or divers here," Giles said. The Encinitas lifeguard team said that anyone swimming in the area should remain vigilant.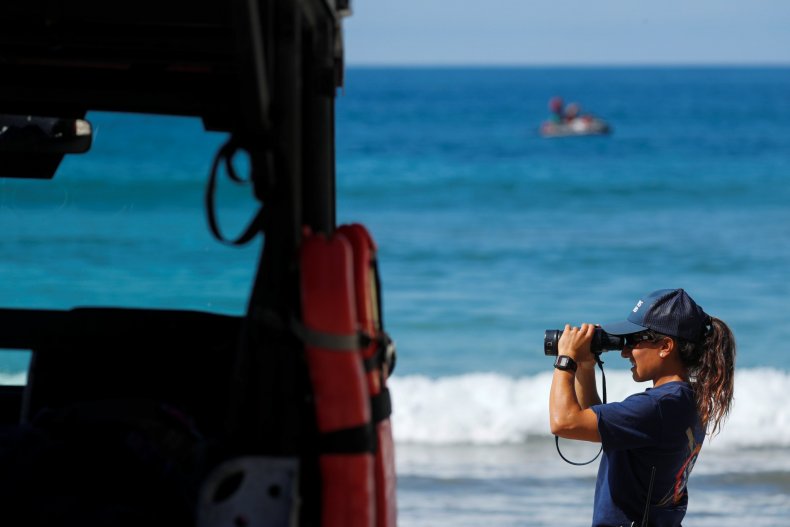 "Situation awareness is everything when you are out in the water," said Giles. "If you are out there surfing and you see something, the best thing to do is to try and get a good ID on it.
"We have a lot of seals and dolphins in the area too, and some whales," he continued. "There are a lot of different species of shark, so try and get a really good idea of the size and shape of the fins—that will help us determine what type of shark it is so we can respond to it appropriately."
A GoFundMe page set up for the teenager to help with his medical bills has raised more than $23,000.
California Shark Attack: Lifeguards Tell Public to Stop Stealing Warning Signs as Teenage Boy Recovers From 'Serious' Bite | U.S.