Lightning Strike Kills 52-Year-Old Woman and Her Two Dogs
A woman and her two dogs were killed by a lightning strike on Wednesday morning in Pico Rivera, California, as storms moved through the state.
The victim, identified as 52-year-old Antonia Mendoza Chavez, was found on a path in the Mines Avenue area, Pico Rivera's City Manager Steve Carmona said, KABC reports.
Paramedics and police officers arrived on the scene about 8:50 a.m. local time.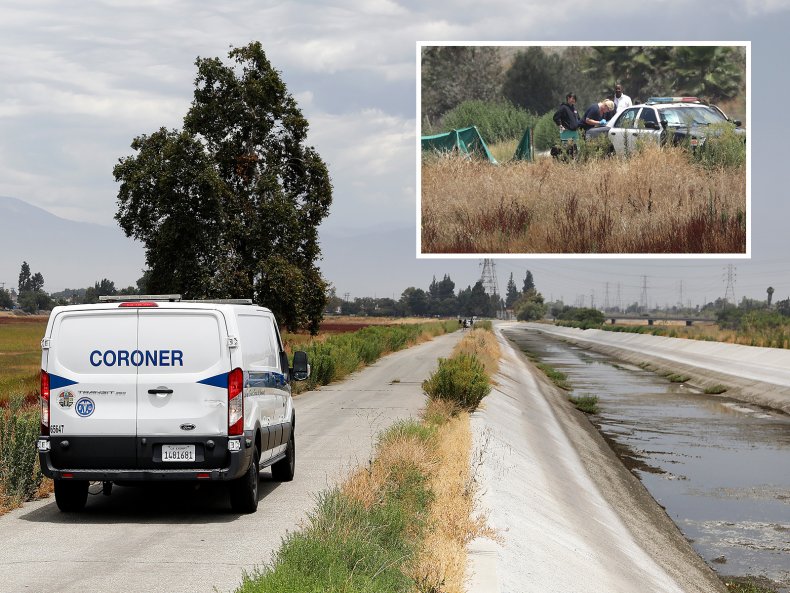 Following the death, local authorities warned residents to stay indoors while storms passed over southern California. One nearby resident told KABC they were frightened.
"I'm scared," Mary Perez said. "I told my granddaughter and her friend, she's not walking to school, I'm taking her.
"I think more about the lightning. Not that I never thought about it. I didn't think it could really do that. It's just awful."
Deaths by lightning are rare. Eleven people were killed by lightning in the U.S. throughout 2021, according to the National Lightning Safety Council.
According to what Pico Rivera city officials told CBS Los Angeles, "while lightning strikes are rare in Southern California, they occurred frequently overnight, with over 3,700 lightning strikes recorded in the region."
"All of a sudden it started thundering and lightning," Los Angeles County Sheriff's Sgt. Patrick Morey, field sergeant for Pico Rivera, told the Los Angeles Times.
"There's a one-in-a-million chance of something like this happening and it happened."
The Lightning Safety Council reports that Chavez was the first death by lightning in the state in 2022, and the third in the past three years. Chavez's death was also the first caused by lightning strike this year nationwide.
The thunderstorms that hit Southern California on Wednesday also caused reported power outages, with Southern California Edison saying that more than 27,000 customers in the area, most in Los Angeles County, were left without power.
One lightning strike reportedly set a tree on fire on East Tahquitz Canyon Way in Palm Springs, said Palm Springs Fire Capt. Nathan Gunkel, as reported by local daily newspaper The Desert Sun.
The city of Pico Rivera has canceled all outdoor activities due to the "inclement weather," including camp field trip, pool day trip and farmers markets.