'He Doesn't Even Look Human': Racist Rant Hurled at Mother and Son in California Caught on Camera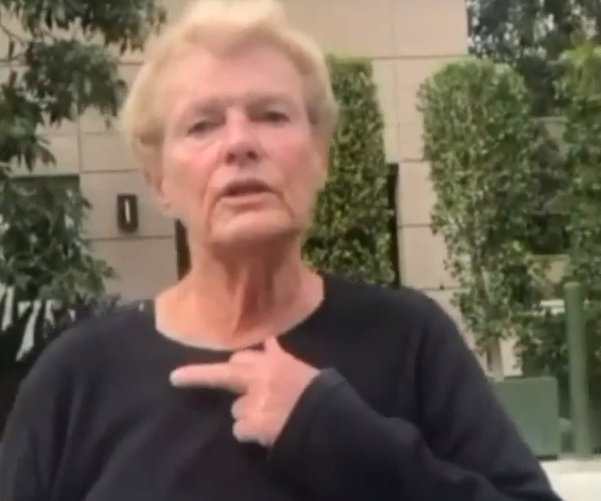 A racist rant hurled by a California woman on a Playa Vista street was caught on cell phone this week, filmed by the target of the unprovoked vitriol.
Belinda Panelo, 44, from West Los Angeles, told KTLA she had been subjected to verbal abuse by the unidentified woman after parking on the street to purchase coffee. The incident took place on Tuesday. Panelo's son, unnamed, was reportedly in the vehicle at the time.
Footage recorded by Panelo from inside the car showed a slew of racist attacks. The mother told KTLA she was asked what "mix" they were and called ugly, subhuman and poor. Based on the clip, the shouting woman appeared to briefly be filming her own comments on a phone.
"What are you? He doesn't even look human. OK, get off our street. You do not belong in Playa Vista," the woman shrieked from the L.A. roadside. Panelo responded: "Are you OK, mam?"
The woman then said: "No, I am not. We don't want you here. This is our street. Leave us alone. We pay $10,000 a month to keep you out." The footage was also published online by ABC7.
The racist outburst led Panelo, who is Filipino-American, having to speak to her son about "race and history" after they returned home. She told KTLA she had tried to remain calm.
"How do I deal with this in front of my child? Because inside, you know, you want to react a certain way, but you are going to have to keep it together," Panelo said.
"You are trying to model the behavior that you want your child to [have]. You would hope that in a situation your child would react in a respectful way—maintaining their dignity but while still standing up for themselves," she added in an interview, conducted at her L.A. home.
Panelo, who was a former Filipino MTV VJ, told reporters that her experience on the Playa Vista street would not ruin her impression of the area.
"I will not have one incident make me think that everybody who lives in that neighborhood is like that," she said. "It's not fair to generalize. We don't know when someone is suffering, if they have health issues." Local law enforcement has not yet commented on the incident. It remains unclear if any investigation will be conducted into the woman's verbal abuse.
Last November, in Arizona, a white woman was seen on video footage taken inside a restaurant telling a Puerto Rican woman "you are gonna be wiped out," referring to her race.
In September the same year, footage of a racist attack against a driver in Portland, Oregon, was posted online.
A woman was seen in the clip suggesting the victim was an "illegal." The video resulted in swift backlash against the culprit, who later moved away from the area, local media reported.