California Man Arrested on Suspicion of Using Cameras, Other Devices to Peek Under Hotel Room Doors in Sonoma County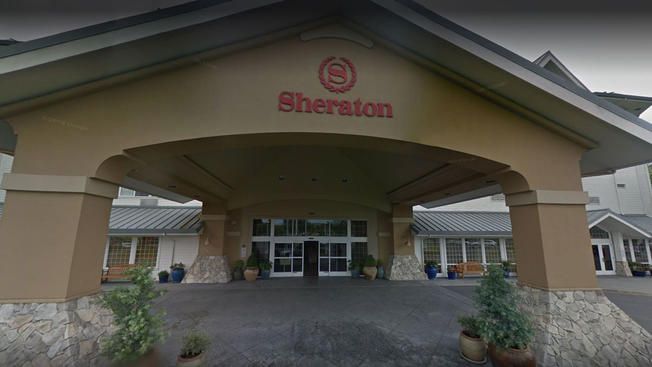 A California man has been arrested on suspicion of peeing under guests doors at a hotel in Sonoma County, California.
According to NBC Bay Area, 30-year-old Javier Martinez was taken into custody by the Petaluma Police Department after his room at the Sheraton Sonoma County-Petaluma hotel was searched.
Martinez had been staying at the hotel for approximately a week and had been seen on Monday evening on his hands and knees looking under the door of several of the guest rooms in the hotel.
A victim told police that he had spoken to Martinez in a common area of the hotel that same evening, and police determined that Martinez had later requested to be moved to a room adjacent to the victim following the conversation.
When officers searched Martinez's room, they found a device currently recording under the victim's door along with additional recording devices, electronic data storage devices, fiber optic cameras and tools commonly used to install the cameras.
Petaluma police said that the camera had been recording for approximately eight hours and offered an 8-foot by 5-foot view of the hotel room, The Press Democrat reports.
Martinez admitted to the police that he had been recording, but said that the activity was innocent in nature and inspired by reality television shows.
Martinez also told police that he had been looking underneath doors to determine what hotel rooms were corner units, in an effort to ask to move to one of the rooms.
An investigation is ongoing to determine if there might be other victims who were recorded without their knowledge as Martinez was a regular guest at the hotel.
The incident follows a similar encounter in Albany, New York where a woman was filmed in 2015 without her knowledge and the video clip posted online with her real name. Last week, the woman sued Hilton Worldwide for $100 million dollars.
In that case, attorney's believe that other individuals were also filmed at the hotel without their knowledge.