California Man Drunkenly Rides Horse on Freeway, Gets DUI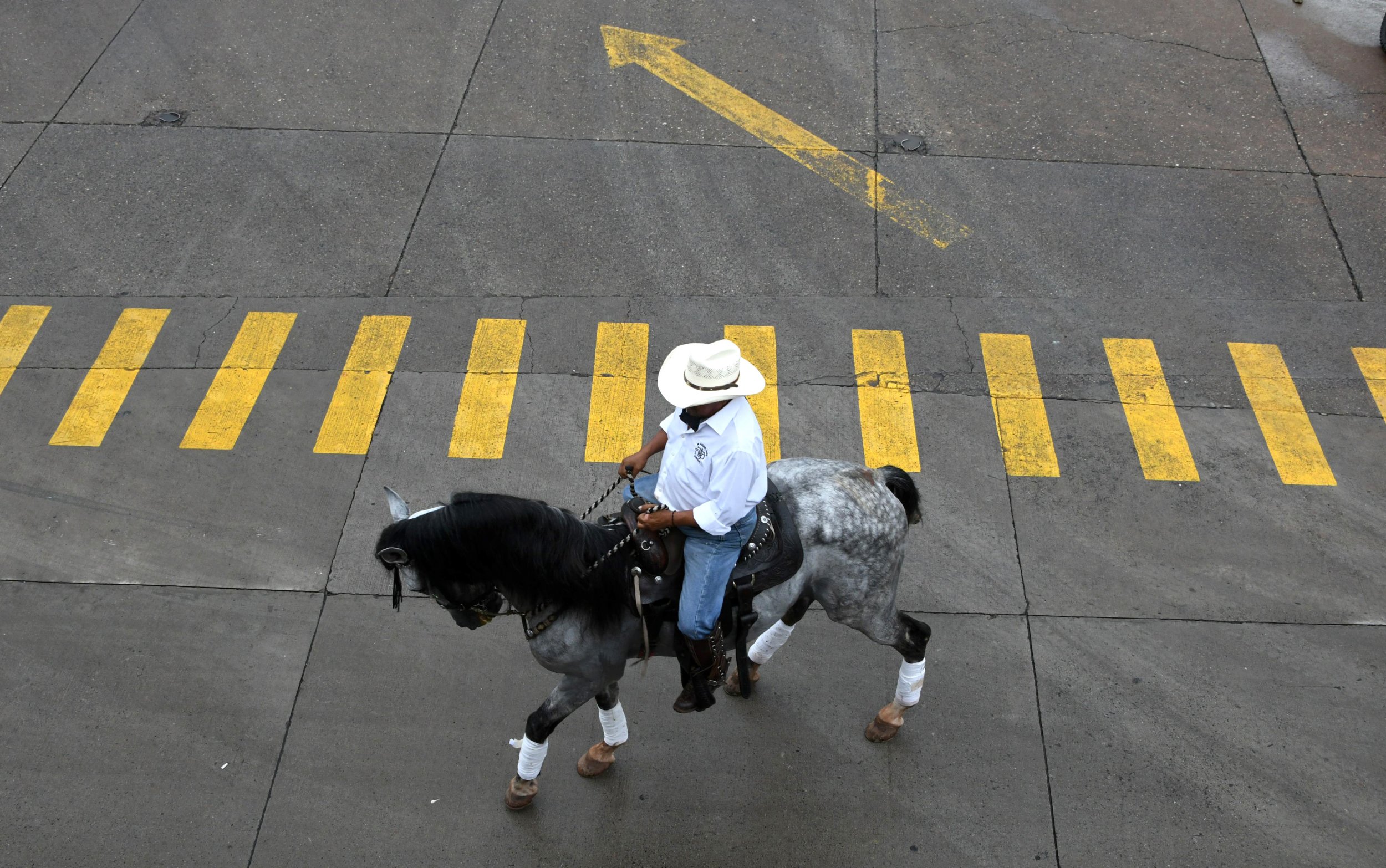 A California man was arrested and charged with a DUI in the wee hours Saturday after taking a horse on a late-night gallop along the freeway.
Los Angeles news station KTLA reported the man was trotting along on the horse on the eastbound side of the 91 freeway in Long Beach at around 1 a.m. While horseback riding can be a source of unbridled joy, taking an animal on a freeway late at night is probably ill advised. That's especially true when you've had a few cocktails.
The old saying goes you can lead a horse to water but you can't make him drink. Regardless of the animal's thirst, the man on horseback Saturday night apparently had enough to drink for two men, according to California Highway Patrol. CBS Los Angeles reported that Luis Perez, 29, had a blood alcohol content double the legal limit and failed a field sobriety test. Thankfully, both Perez and the horse were unharmed.
"No, you may not ride your horse on the freeway, and certainly not while intoxicated," California Highway Patrol posted to Twitter. "We get a chuckle out of the interesting situations we encounter from time to time, but one thing the CHP does not do is 'horse' around with DUI."
According to ABC7, the horse, named Guera, was released to Perez's mother. Perez was jailed and reportedly held on $50,000 bail.
It's not unheard of to get arrested for riding a horse under the influence. A Florida woman was arrested late last year, for instance, after she rode a horse along a busy road while reportedly having a blood alcohol level twice the legal limit. The woman also was charged with a DUI as well as "animal neglect for endangering and failing to provide proper protection for the horse," according to NBC News.