California Man Found Guilty of Randomly Shooting at Motorists Gets 354 Years in Prison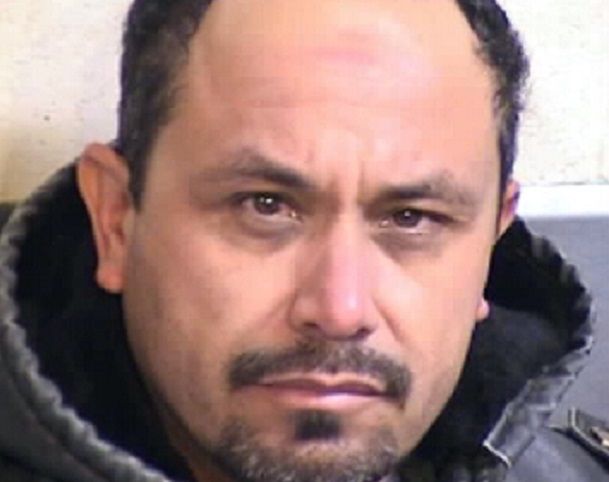 A California man who "terrorized" local residents by randomly shooting at passing motorists has been sentenced to 354 years in jail.
Jorge Javier Gracia, of Kerman, was found guilty of a total of 19 felony charges, including assault with a semi-automatic firearm, shooting at an occupied vehicle and brandishing a weapon at a person in a vehicle, in relation to shooting six vehicles at random.
Gracia fired at and threatened motorists in Fresno County and Madera County between November and December last year. A majority of the shootings occurred on Highway 145 near Kerman, west of Fresno.
No one was injured in the random attacks, but in one incident bullets were fired within just a few feet of a baby who was strapped to a seat inside, The Fresno Bee reports.
"He was terrorizing our community," prosecutor Katherine Plante told Fresno Superior Court. "People have the right to drive in their cars without being afraid of being shot, and he took that right away from us for a period of time."
Gracia was arrested in January after a man who was driving through Kerman reported a driver in a gray 2015 Chevrolet Silverado 4-wheel drive crew cab pickup truck, who pulled up alongside him and pointing a handgun at him through a window, the Fresno County Sheriff's Office said in a statement at the time.
The victim, an off-duty corrections officer with the California Department of Corrections and Rehabilitation (CDCR), followed the suspect as he pulled into a gas station before drawing his handgun and directing Gracia to lie down on the ground.
After he was arrested by Kerman Police Department, detectives searched inside the truck and found methamphetamine and a .380mm semi-automatic handgun. Investigators matched bullets recovered from some of the vehicles which had been shot to the handgun found in Gracia's vehicle, which also matched the description from several victims.
Detectives have been unable to determine a possible motive for the shootings.
"On November 5, a judge sentenced 43-year-old Jorge Javier Gracia of Kerman to 354 years in prison. Last month, a jury found him guilty of 19 felony charges related to randomly shooting at vehicles on western Fresno County roadways in late 2017," a Fresno County Sheriff's Office spokesperson said.
"The Fresno County Sheriff's Office would once again like to thank the Fresno County District Attorney's Office for its hard work successfully prosecuting this case."
Gracia was previously convicted of rape in 1997 and assault with intent to commit rape in 1999, reports KMPH-TV.