U.S. Citizen Kidnapped by Cartel After Being Wrongfully Deported by Border Patrol, Legal Claim Says
A U.S. citizen was kidnapped by a Mexican drug cartel after being wrongfully deported by Border Patrol this summer, according to a legal claim filed in September.
A Border Patrol agent stopped San Antonio resident Julio Cesar Ovalle, 24, when he was walking to a local H-E-B grocery store on June 11, a claim filed by the Espinoza Law Firm on September 17 said.
Ovalle, who was born in California and does not have a driver's license, typically carries a Texas identification card. On June 11, the San Antonio resident only took his cell phone and his cash when leaving the house.
A border patrol agent saw Ovalle walking and stopped him, according to the claim sent to the Department of Homeland Security and Customs and Border Protection, which said the citizen was stopped without cause and was detained for his race and "look."
His phone was confiscated, and he was forced into a law enforcement vehicle, where an unnamed agent reportedly made comments insinuating that Ovalle was in the country illegally.
Ovalle "continued to assert that he was a U.S. citizen and asked if he could call someone to bring his identification card, birth certificate and passport to prove it, but was never allowed to make any calls to bring any of this documentation," the claim says.
Ovalle lived in Mexico for much of his life, according to San Antonio Express-News, and does not speak much English, cannot read in English and was placed in special education classes during high school.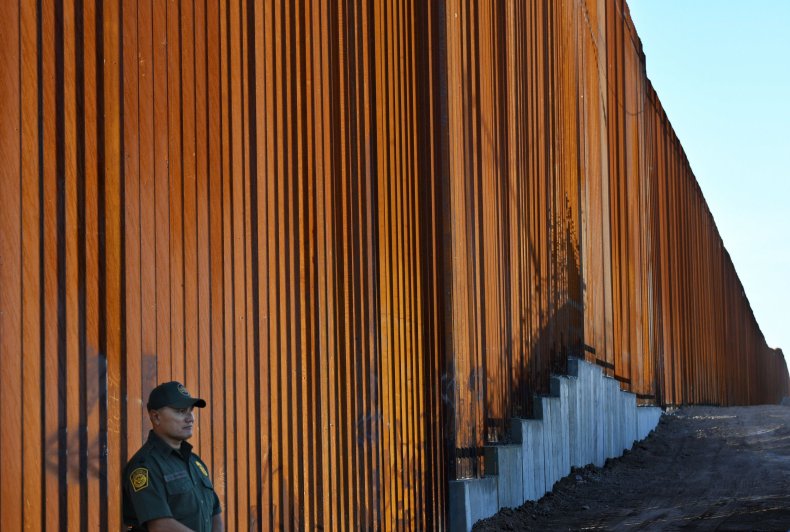 After he was taken to a Border Patrol station in Cotulla, he was told to sign a series of documents which were not explained.
Ovalle was then deported to Nuevo Laredo, Mexico, on June 12 without coming before a judge, being allowed to make a phone call, speak with an attorney or prove he was a citizen, the legal claim stated.
Once in Mexico, Ovalle got his phone back. He called his father, who was said he would bring proof of his son's citizenship. A truck with cartel members abducted the deported man as he was waiting for his father.
The cartel contacted Ovalle's family and demanded ransom money, leading Ovalle's father to contact the FBI with his son's citizenship documentation. FBI agents intervened and worked with Mexican law enforcement to repatriate Ovalle to the U.S. He was released days later.
"Clearly there are due process issues here," Sarah Pierce, a policy analyst at the Migration Policy Institute, told Newsweek when the case was described. "The biggest one is the forms that he signed, through which I assume he waived his right to go before an immigration judge."
Javier Espinoza, the lawyer representing Ovalle, said he wanted to know how the deportation happened and look at the documentation from border agents about the incident.
He told Newsweek that he would like to hear the government's version of events and said that neither DHS nor CBP have responded to the filing.
"One of the main things we're looking for is how does a US citizen end up detained and end up in Mexico," said Espinoza. "We assume it's because he only spoke Spanish and because he was Hispanic."
"Had the Border Patrol or ICE agents respected any of Mr. Ovalle's due process rights, these agencies would have been able to see that Mr. Ovalle was clearly a U.S. citizen," the filing read.
The claim noted that Ovalle suffered "severe emotional distress" as a result of his deportation and detainment by a cartel. It requested $1 million in damages for personal injury.
Espinoza will be able to bring a lawsuit six months after the original claim was filed, according to San Antonio Express-News.
"We are in receipt of the claim and it is under review," a CBP spokesperson told Newsweek. "We do not comment on potential or pending litigation matters."
This is not the first incident of alleged unlawful deportation by Border Patrol agents. NBC News obtained a video showing Border Patrol agents trying to force an injured man into Mexico in March 2017. The footage depicted a law enforcement agent saying that the man was Mexican because "he looks like it."
The agents involved in the incident were "reprimanded" but not fired, according to NBC News.