California Man Pepper-Sprays Asian Gas Station Owner During Racist Rant
An Asian gas station owner needed to go to hospital after he was pepper-sprayed during a racist tirade at his Oakland, California business.
Cwell, who did not share his last name with ABC7 News, said the confrontation began when a customer wanted to pay with dozens of quarters at the Broadway gas station at around 11 a.m. on Thursday.
Surveillance footage showed the customer, who was wearing a gray hooded jacket, trying to pay with the quarters when he started a confrontation with the cashier. Cwell then intervened between the two in a bid to calm the situation down.
Cwell, who has owned his business for around 20 years, told ABC7 News: "My staff, she's like, 'well, wait, hold on there. You kind of have to take this to the bank because I can't fit this all in the till.
"He (the customer) just started mouthing off…'You should go back to China,' like that. We were just bursting out laughing because it was so unbelievable."
When the man threatened to come back again Cwell hurried after him in order to take down his license plate number and start recording him.
During the horrific tirade, the man said: "Go f*** your mama. Go f*** you mama. You're not from here. You're Asian. Small d***. Small d***."
In the clip, Cwell can be heard laughing as the man continues his rant.
The situation became violent, however, when the man returned to his car and reversed towards Cwell, which the business owner "took as an assault."
Cwell told the network: "The guy had pulled out his pepper spray and he had shot my face and arms. I ended up going to the ER to get taken care of."
He added: "I totally appreciate that you let me share my story because this has got to stop. I hope this brings awareness that everybody goes through the same stuff.
We just have to understand that and understand that we all have to work together."
The gas station owner said he plans to press charges against the man.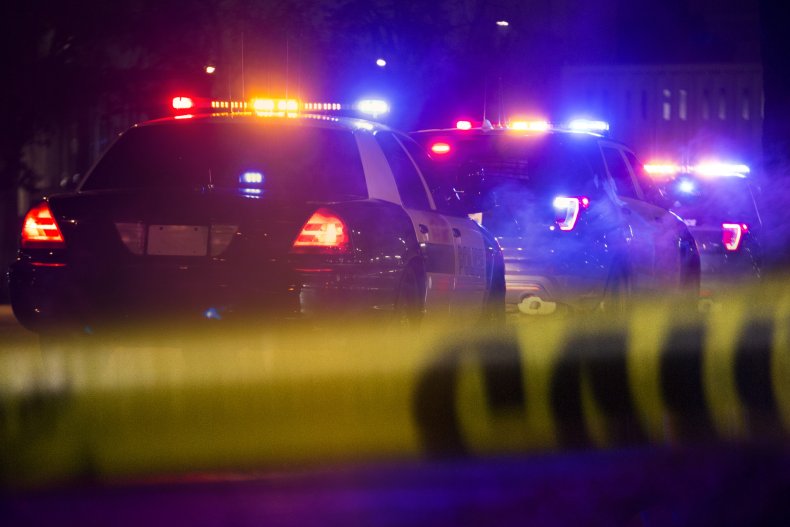 Stop AAPI Hate, a nonprofit organization that tracks discrimination and racism directed towards Asian Americans and Pacific Islanders, has recorded thousands of harassment cases against the community during the COVID-19 pandemic since it was launched in March 2020.
The group said in a February 9 statement it had received more than 2,808 "firsthand accounts of anti-Asian hate" from 47 states and the District of Columbia between March 19, 2020, and December 31, 2020.
The Department of Justice said on March 5 it held a session with more than a dozen Asian American and Pacific Islander (AAPI) community groups as part of efforts to prevent further hate crimes against the community.
Deputy Attorney General John Carlin said: "No one in America should fear violence because of who they are, what they look like or what part of the world they or their families came from.
"The Department of Justice and our component agencies are committed to bringing all of our tolls to bear in supporting the AAPI communities as we address the horrific rise in hate and bias incidents occurring across the country."
Newsweek has contacted the Oakland Police Department for comment.