California Man Pleads Guilty to Hate Crime Charges for Attacking 5 at Turkish Restaurant
William Stepanyan, a 23-year-old California man, has pleaded guilty to hate crime charges after he attacked five people at a Turkish restaurant.
The attack occurred at Cafe Istanbul, a family-owned restaurant in Malibu, California, at 8 p.m. on November 4, 2020. Stepanyan, an Armenian-American, and eight other people drove to the restaurant and attacked five people, including the restaurant operator and employees.
Earlier that day, Stepanyan wrote a text stating that he wanted to go "hunting for [T]urks." He wore a mask during the attack, threw chairs and shouted derogatory slurs about Turkish people. Either he or his accomplice, 24-year-old Harry Chalikyan, shouted at people in the restaurant, "We came to kill you! We will kill you!" a Department of Justice (DOJ) press release stated. Four of the victims were Turkish.
Multiple victims were injured during the attack. One individual lost feeling in their legs and collapsed multiple times due to the injury, the DOJ said. Stepanyan ripped out the restaurant's computer terminals, smashed glassware and stole someone's iPhone during the attack as well.
The restaurant incurred at least $20,000 in damages and had to close temporarily. The closure cost the restaurant thousands of dollars in lost revenue. Stepanyan now faces a statutory maximum sentence of 15 years in federal prison.
The FBI investigated Stepanyan's attack and received help from the Beverly Hills Police Department. Stepanyan's accomplice, Chalikyan, will face trial on October 26. Chalikyan has pleaded not guilty to one count of conspiracy and five hate crime charges.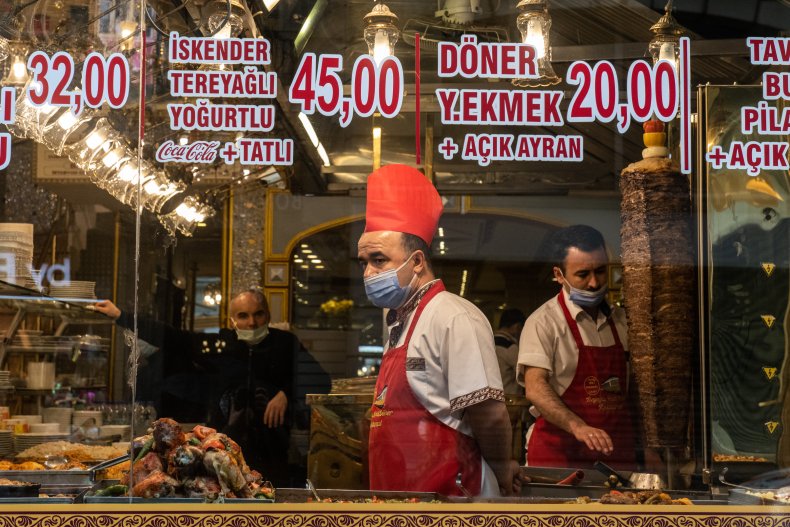 Stepanyan and his alleged accomplices may have been upset that in October 2020 Turkey supported Azerbaijan in its border conflict with Armenia, the DOJ press release said. Armenian and Turkish relations have been historically strained by the Turkish genocide against Armenian people during World War I. An estimated 1.5 million Armenians died during the genocide, the International Association of Genocide Scholars wrote in June 2005.
Turkey has long considered Azerbaijan a regional ally, the Associated Press (AP) reported. The allyship between the two nations has angered Arminians, whose country lies between the two. Turkey has accepted Azerbaijan's oil and gas exports, and, in return, Azerbaijan has invested heavily in Turkey.
Turkey's military has also trained Azerbaijani officers for decades, according to the AP. Turkey is Azerbaijan's third-largest supplier of military equipment after Russia and Israel.
Turkey has no diplomatic relations with Armenia. In 2009, Turkish President Recep Tayyip Erdogan back-peddled on reconciliation efforts with Armenia that angered Azerbaijan residents.
Newsweek contacted the Department of Justice for comment.