Man Pleads Guilty to Mailing Letters Threatening to Kill Trump and Former Presidents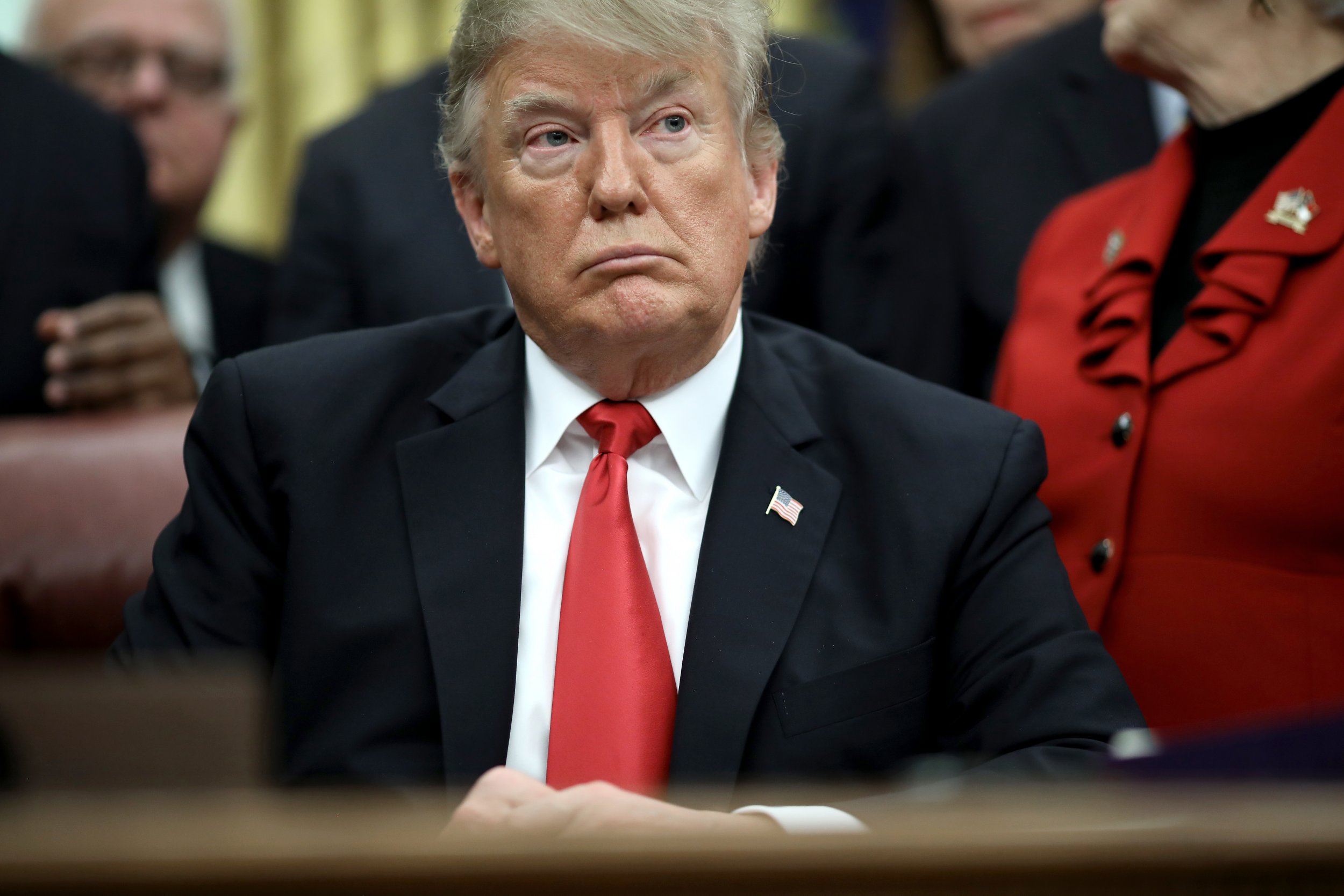 A California man plead guilty to sending a slew of threatening letters to former presidents and attempting to extort the FBI with a threat of killing President Donald Trump.
Kao Xiong, 34, was arrested after a yearlong investigation was conducted into more than 150 threatening letters that were sent to prominent figures and organizations across the country. Among those who were targeted were Trump, former Presidents George W. Bush and Barack Obama and the FBI, according to court records.
On Thursday, he pleaded guilty in federal court in Sacramento, California, to one count of using mail to convey a malicious threat about an explosive device, according to the Sacramento Bee. The charge comes with a maximum prison sentence of 10 years. As part of a plea agreement, Xiong was permitted to remain out of custody until his sentencing hearing in March.
Tim Zindel, an assistant federal defender representing Xiong, told the Associated Press that his client wasn't a threat to society, but was just in a poor mental state.
"Mental breakdown, that's all it was," Zindel said. "Just a crazy person, not a dangerously crazy person. He's actually very sweet."
The Threats
Each letter that was sent contained the same stamp and referenced a group the author called the "Unstoppable Force." Some of the letters also contained a white powder, which was later determined to be flour. The investigation found that the first letters were sent in January 2017.
Former Presidents Barack Obama, George W. Bush
On January 6, 7, and 20, 2017, several letters were sent to Bush, which included messages such as "Snipe George W. Bush," "Pipe Bomb (Donald Trump, Obama and George W Bush house)."
Bush was sent another letter on January 26, which included photographs and names of Bush, former first lady Laura Bush and former first daughters Barbara Bush and Jenna Bush Hager.
"Assassin and pipe bomb … We are the Unstoppable Force, we know all about your family," the letter said.
Another letter, which was also sent to Obama in Chicago on January 6, said the members of the Unstoppable Force "are planning to pipe bomb the White House and the named below: Donald Trump, Obama, George W Bush."
President Donald Trump
Trump and several organizations connected to him were both the recipients and the targets of multiple letters. One letter was postmarked January 20, 2017, the day the president was inaugurated and addressed to the Trump Organization in New York City.
"Pipe bomb and kill all Donald Trump families," the letter said. "They are known as the unstoppable force. They got their information that they need to bomb each place … Pipe Bomb house and organization. Snipe and poison."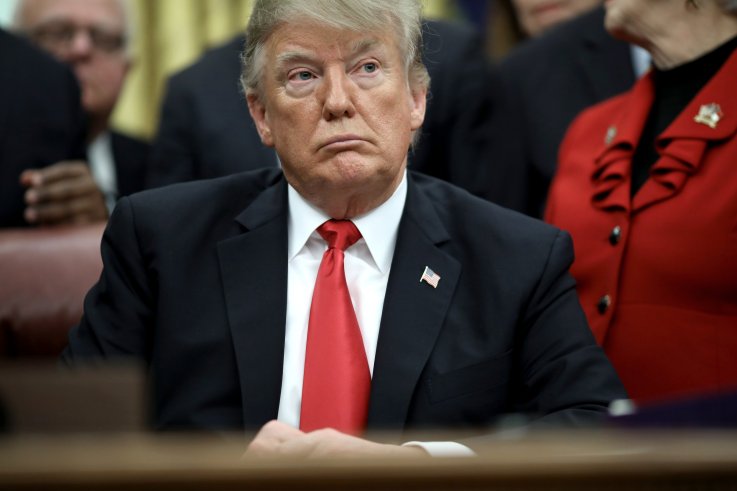 Another letter sent to Trump Tower in New York City included multiple pages of text addressing the president as Donald Duck and claiming the author was an immigrant.
"Now that you duck have passed the new law I can't go visit my country," the letter said. "I am going to assassinate your family with my son gun … I will shoot you like pigs. I going to f**k your daughter like a pig."
The second page of the letter contained the names and photographs of Trump and six of his family members.
Dallas Fort Worth Airport Headquarters
An employee at the Dallas Fort Worth Airport Headquarters opened an envelope that contained no return address on January 12, 2017. Inside the envelope was a letter that said, "Pipe bomb, everyone is going to die…1/25/17…Team: Unstoppable Force!!!!!!"
The person notified their supervisor, who alerted the police department, who took a report of a terroristic threat and reported it to the FBI.
FBI Office in Sacramento
In April, the White House, Bush and the FBI Office in Sacramento, California, received letters with a "kill list." Included on the list were Trump, his children Ivanka Trump, Eric Trump, Donald Trump Jr. and Tiffany Trump. Bush and his daughter Barbara were also on the list, as well as, Obama and his wife, former First Lady Michelle Obama.
"They hired us to kill all of Donald Trump family. Xiong family have bought a land and making pipe bomb … inside there is lots of gun and shooting for target practice … f**k the FBI," the letter said.
FBI Office in Boston
On November 7, 2017, the FBI's office in Boston received a letter requesting money in exchange for the president's safety.
"I need one million dollars or Donald Trump is dead … Drop it off at McDonald at Lyndale, [Minnesota]," the letter stated.
In addition to the letters sent to prominent political figures, letters threatening people and places with bombs were also sent to the Mall of America, the Minneapolis-St. Paul Airport, the Minneapolis Social Security Office and the Hennepin County Human Services and Public Health Department.
Letters were also sent to Yahoo, Inc., the New York Times and Myspace LLC and all stated that the author was going to bomb the location.
The Investigation
In February 2017, the United States Secret Service (USSS) interviewed Xiong, who denied authoring the letters. He claimed to have never sent the letters from Sacramento, though the secret service did not specify that the letters had been sent from the California city.
The letters, which repeatedly referenced an individual identified in court documents as Person 2, continued after the USSS interviewed Xiong. In July, Minneapolis FBI officers and the Saint Paul, Minnesota, Police Department interviewed Person 2, who said they previously had a relationship with Xiong. Person 2 got a restraining order against Xiong and said he got involved with drugs and went "crazy" when the relationship ended.
FBI agents interviewed Xiong again in August 2017 and he once again denied sending the letters. Agents followed Xiong to the library, where they found computers with word documents titled, "Unstoppable Force" and "FBI address." They also followed him to two mailboxes and found over 70 letters.
He was arrested and placed on house arrest in Minnesota, where he was staying with relatives until his court date in January.
Man Pleads Guilty to Mailing Letters Threatening to Kill Trump and Former Presidents | U.S.