California Man Reunited With Wallet He Lost in Antarctica Over 50 Years Ago
A 91-year-old former Navy meteorologist from California has been reunited with a wallet he lost 53 years ago when he was stationed in Antarctica.
Paul Grisham misplaced the wallet in 1968 during a 13-month placement on the remote continent.
Decades later, it was recovered from behind a locker in a building due to be demolished at the U.S. research base McMurdo Station and has recently been returned to Grisham.
Inside was his driver's license, Navy I.D. and a recipe for the coffee liquor Kahlua.
Grisham, from San Diego, also found a beer ration punch card and receipts for money orders sent to his wife.
Most eerie of all was a card giving instructions on what people stationed at McMurdo should do in the case of an atomic, biological or chemical weapons attack.
After a back-and-forth by email and letters, Grisham—who enlisted in the Navy in 1948—finally received the wallet.
"I was just blown away," Grisham told The San Diego Union-Tribune. "There was a long series of people involved who tracked me down and ran me to ground."
Among them was Sarah Lindbergh, who found Grisham with the help of her father, Stephen Decato, and Bruce McKee, from an Indiana veterans group.
Decato had worked for a company that conducted research in Antarctica and previously helped reunite a lost Navy bracelet with its owner.
When he was told about the wallet, which was found during demolition of the building in 2014, he set about investigating who it had belonged to.
"It was a feelgood thing to do and both my dad and I have gone to bed thinking that another family was as happy as we are," Lindbergh told the newspaper.
"I have a deep love for those that serve and their stories," McKee added.
"Something such as an old wallet can mean so much to someone with the memories that item holds."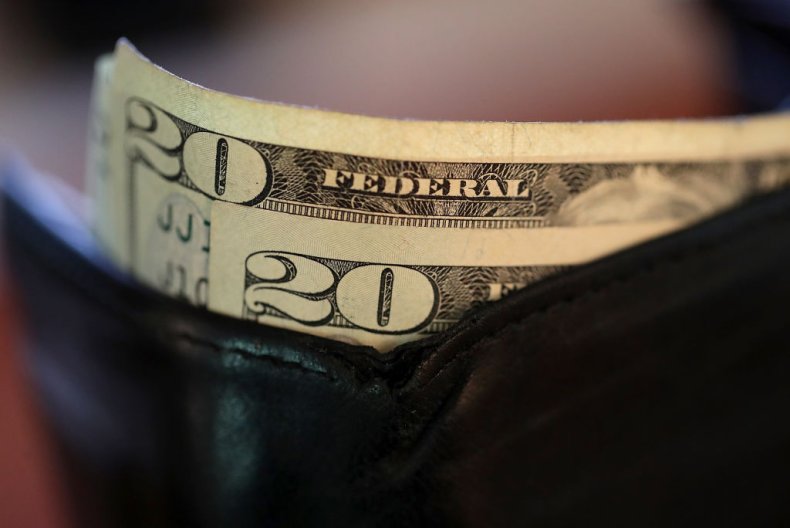 Last November, an Australian man was reunited with his wallet 26 years after dropping it on a beach in New South Wales.
Paul Davis lost the item during a New Year's Eve party in 1994 in the town of Lennox Head.
Late last year the wallet was found in sand dunes not far away, complete with bank cards and an Australian $5 ($3.87) note. "I was gobsmacked actually," he said.
Joseph Bewes, who found the wallet, said: "It must have been buried pretty deep in the sand dunes.
"A couple of big swells and storms over the years have brought it back to Paul."