California Man's Beer Belly Was Actually an Undiagnosed 77-pound Tumor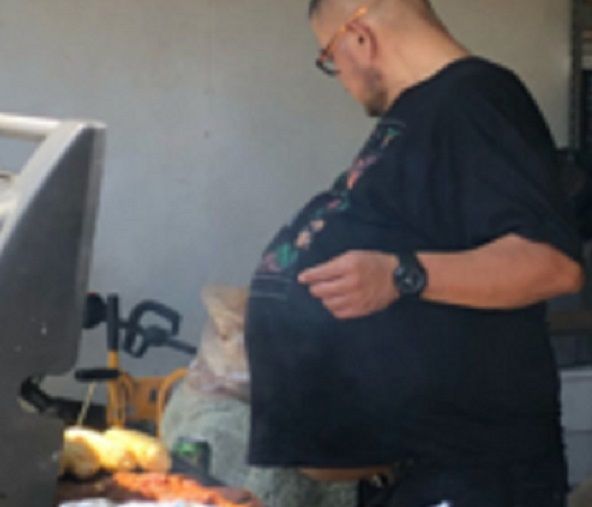 A California man, who said he was teased by his friends for his "beer belly" even though he didn't drink beer, has described his shock that his increasing gut was in fact a 77-pound tumor.
Hector Hernandez is now on the mend following surgery to remove the huge cancer which he thought was just fat.
Speaking to The Washington Post, the 47-year-old described how he was always a "big guy" so didn't pay too much attention when he started gaining weight.
It wasn't until he noticed his overall weight wasn't responding to exercise, and that his arms were getting thinner while his gut kept expanding, that there may be another problem.
It was when his stomach began to feel "hard" that he went to a doctor, who diagnosed him with a retroperitoneal liposarcoma, a rare form of cancer that starts in the fat cells at the back of the abdomen, according to the University of Southern California.
Hernandez said he was "shocked" and "confused" at the diagnoses, but later said he was relieved that he finally knew why he was gaining so much mass.
"I had a lot of support and prayers from family and friends," he told The Washington Post. "I finally left it in God's hands." Hernandez added that his friends and family are now raising funds to help with his recovery and medical costs.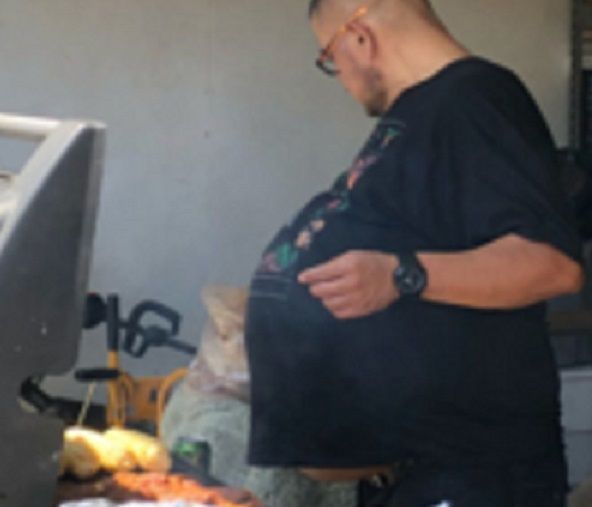 After a six-hour operation, surgeons removed the 77-pound tumor from Hernandez, which is roughly the weight of an average 10-year-old boy.
"It was very gratifying to see his before and after photos and see him back at the size he was four or five years ago," Dr. William Tseng, the surgical oncologist who performed the surgery, said. "To be able to take it out safely and see him enjoy a good quality of life after, that's a big thing."
Tseng, an assistant professor at the Keck School of Medicine at the University of Southern California, said the tumor inside Hernandez was the biggest he has ever removed in his career.
"It's standard in surgical oncology to take a cancerous mass out whole, but a large tumor will almost certainly be in contact with other important organs and sometimes major blood vessels. The question then becomes whether these also need to be removed," Tseng explained.
"You're working all the way around and on either side of the tumor. You really have to think about the disease, what adjacent organs or vessels you can remove safely and what is best for the patient in terms of long-term outcomes and quality of life."
California Man's Beer Belly Was Actually an Undiagnosed 77-pound Tumor | Health