As California Raises Minimum Wage to $15, What's the Minimum Wage in Other States?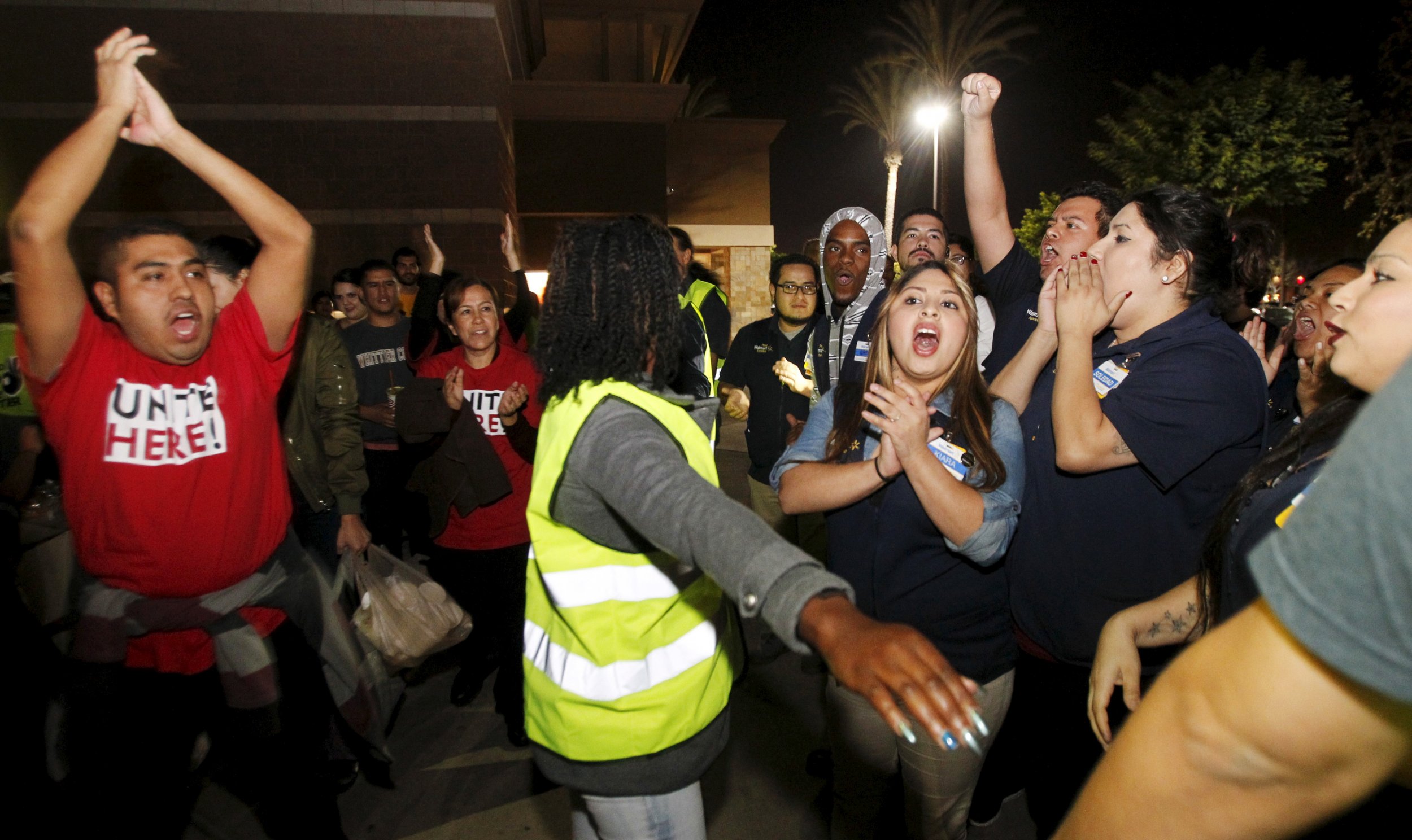 On Monday, California Governor Jerry Brown and state legislators reached a deal to raise the state's minimum wage in increments to $15 an hour by 2022. The deal will make California's minimum wage the highest of any state in the nation and will likely add tinder to the already heated national debate over minimum wage laws.
In the United States, the minimum wage is determined by a tangle of federal, state and city laws. The federal minimum wage, established in the Fair Labor Standards Act, has been $7.25 an hour since 2009. In 2013, President Barack Obama called on Congress and state and city legislators to raise it. Since then, a slew of states and cities have heeded his call.
In 2014, Massachusetts passed a law to raise its minimum wage in increments over three years. In 2015, it increased to $9 an hour; by 2017, it will be $11 an hour. In all, 29 states and Washington, D.C., have higher minimum wages than the federally mandated minimum. Fourteen states have passed minimum wage laws that match the federal minimum. Two states have lower minimum wages than the federal minimum, and five states have no minimum wage at all. In states with minimums lower than the federal wage or without minimums, the federal minimum applies.
In certain cities, the minimum wage is even higher. Since 2003, San Francisco's minimum wage has been $12.25 an hour. In 2014, the city passed a statute that will raise the wage to $15 by 2018. Los Angeles and Seattle are two other cities that will offer a $15 minimum wage in the near future.
Here's a state-by-state guide to minimum wage laws:
No Minimum Wage
Alabama
Louisiana
Mississippi
South Carolina
Tennessee
Minimum Wage Same as Federal
Iowa
Idaho
Indiana
Kansas
Kentucky
North Carolina
North Dakota
New Hampshire
Oklahoma
Pennsylvania
Texas
Utah
Virginia
Wisconsin
Minimum Wage Higher Than Federal
Alaska - $9.75
Arkansas - $8
California - $15 (by 2022)
Colorado - $8.31
Connecticut - $9.60
Washington, D.C. - $10.50
Delaware - $8.25
Florida - $8.05
Hawaii - $8.50
Illinois - $8.25
Massachusetts - $10
Maryland - $8.25
Maine - $7.50
Michigan - $8.50
Minnesota - $9
Missouri - $7.65
Montana - $8.05
Nebraska - $9
New Jersey - $8.38
New Mexico - $7.50
New York - $9
Nevada - $8.25
Ohio - $8.10
Oregon - $9.25
Rhode Island - $9.60
South Dakota - $8.55
Vermont - $9.60
Washington - $9.47
West Virginia - $8.75
As California Raises Minimum Wage to $15, What's the Minimum Wage in Other States? | U.S.