California Minor First Person Under 18 to Die of Coronavirus in the U.S.
Public health officials in California's Los Angeles county announced what is believed to be the first U.S. death of a patient under 18 years old from the COVID-19 coronavirus on Tuesday.
Officials said that the patient was from the city of Lancaster, located in about 70 miles north of the city of Los Angeles. The death was one of four reported in the county on Tuesday, with a total of 11 reported since the pandemic began.
"Tragically, one of the people who died was a person under the age of 18," said Los Angeles County Public Health Director Barbara Ferrer during a news briefing. "A devastating reminder that COVID-19 infects people of all ages."
Hours after the briefing, Public Health officials released a statement saying that the case requires "further evaluation by the Centers for Disease Control and Prevention."
"Though early tests indicated a positive result for COVID-19, the case is complex and there may be an alternate explanation for this fatality," the statement read. "Patient privacy prevents our offering further details at this time."
A total of 662 cases have been confirmed in the county, with 256 of the cases coming in the last 48 hours. Although severe cases of COVID-19 are more common in the elderly, a majority of those infected have been younger. The county reports about 80 percent of the cases so far have been in people under 65, with the 18-40 demographic being the largest.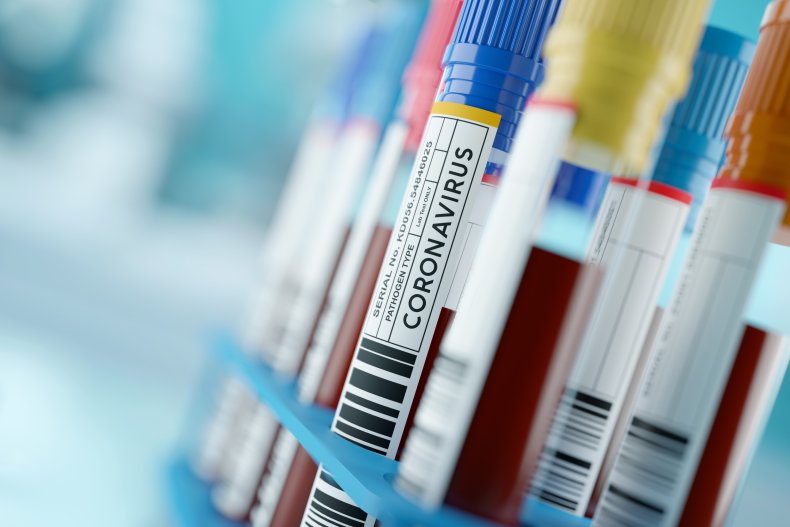 "Each loss we experience in LA County is tragic, and we are sending our heartfelt condolences to the families and loved ones who've had to endure this tragedy," Ferrer said. "COVID-19 does not discriminate by age, race or income level, and what we are seeing in places like New York is indicative of what we should prepare to experience here."
The more than 2,100 cases reported in California as of Tuesday were dwarfed in comparison to New York, where over 25,000 cases had been confirmed, representing nearly half of the U.S. total.
A majority of the New York cases were in people under the age of 50. People aged 18-44 were the largest group, representing 46 percent of cases. Children did not seem to constitute a significant number of the reported infections, accounting for only 3 percent.
Youth does not seem to offer any protection in terms of contracting the disease. Research has indicated that younger people carry the same risk of getting infected as other age groups, although symptoms are typically milder.
The exact age of the deceased California patient is unknown, but deaths among people under 18 have so far been exceedingly rare, with only a handful reported around the world.
One of a small number of severe COVID-19 cases among children in the U.S. involved a 12-year-old girl with no underlying conditions, who was said to be have been placed on a ventilator in intensive care in Atlanta, Georgia over the weekend. Recent reports indicate was was improving as of Tuesday.
Newsweek reached out to the Los Angeles County Public Health for additional information but did not receive a response in time for publication.
Update 3/24, 9:25 p.m.: This article has been updated to add a statement from the Los Angeles County Department of Public Health clarifying that the case is subject further investigation.