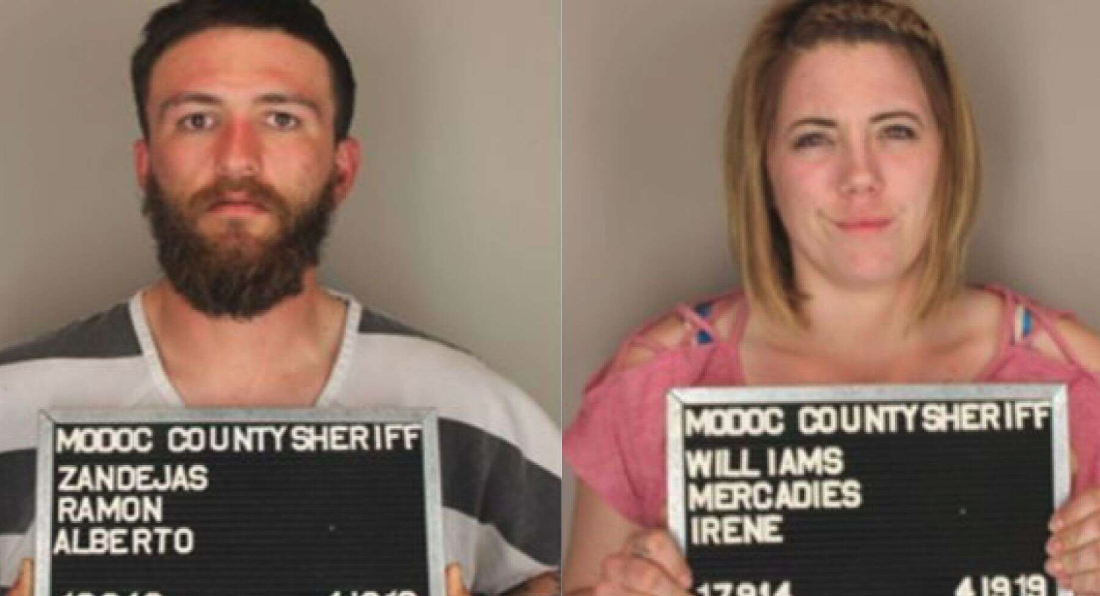 A California couple will not face child endangerment charges after children in their care were found in what police described as "cages," a local district attorney has said.
The Modoc County Sheriff's Office said in a press release Monday that two suspects, Ramon Zendejas, 25, and Mercadies Williams, 25, had been arrested in their home after deputies found two children in cribs that were "secured to the wall like dog crates."
The media notice was titled "2 Children Found Secured in Cages." The pair were detained on child endangerment, drugs and weapons charges. However, the situation has now changed.
Speaking to KRCR-TV yesterday, local district attorney Sam Kyllo stated: "There's no kids in cages and it's not a child endangerment case. They're cribs, you can buy them on Amazon."
According to KTVL (News 10), Kyllo indicated the assessment of "cages" was inaccurate, but noted: "I believe there were concerns based on what the officers initially observed."
The sheriff's office told the outlet the discovery of suspected drugs and weapons had also led to the child endangerment charge, and any further decision is now in the hands of the DA. The couple reportedly still face a misdemeanor methamphetamine possession charge.
Last Friday, during a search of the Tulelake residence, deputies said they found three guns, ammunition, evidence of a "butane honey oil lab," suspected meth and the two children.
Police said Zendejas was previously prohibited from owning a firearm and ammo. Deputies did not expect to discover children inside the home, according to KRCR-TV.
Officials said the kids, twin boys at 22 months old, were "located in two modified cribs that were stacked on top of one another." Local sheriff Tex Dowdy told KRCR-TV at the time that it was possibly a way "to keep them away from the other items… within the residence."
Butane honey oil, which is also known as hash oil, is an extract of marijuana. Kyllo noted that Zendejas and Williams will not face additional charges relating to the alleged evidence of a lab.
Referencing the initial "cages" description as the endangerment charge was dropped by the DA this week, Dowdy told KTVL: "I don't think that's normally how people would be keeping their kids in a bedroom. Obviously, they were trying to protect them from something. Whatever that is, we can only speculate."
After the arrests last Friday, custody of the two children was transferred to Modoc County's Child Protective Services. Zendejas and Williams were sent to the county jail, each held on a $10,000 bail. District Attorney Kyllo did not immediately respond to a request for comment.