California Muslim Student Misidentified as 'Isis' in Yearbook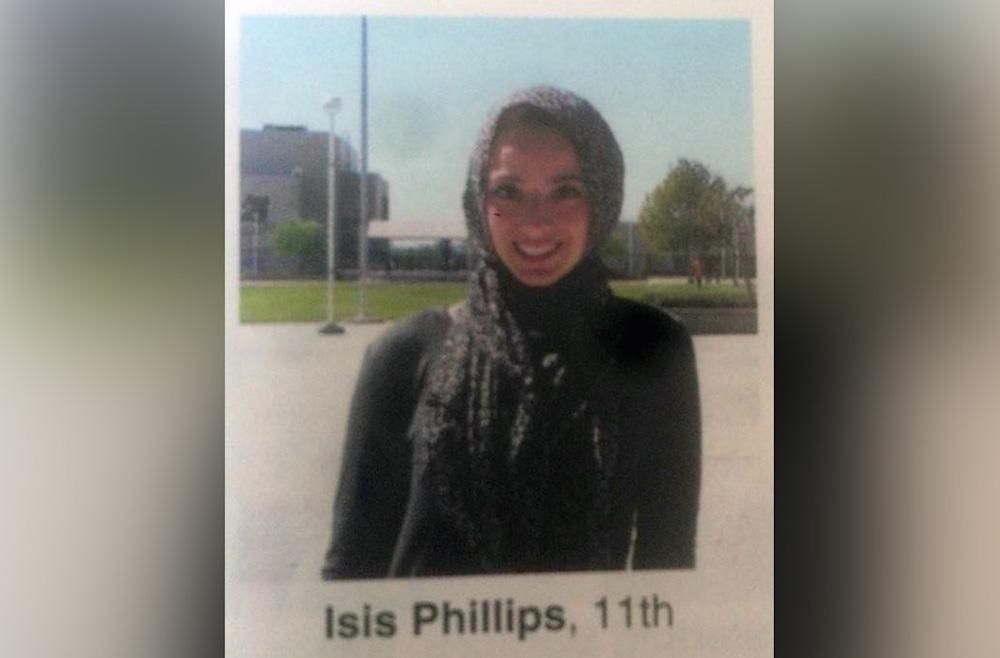 A Muslim high school student from California has expressed her dismay after she was misidentified as "Isis Phillips" in her yearbook.
Her school, Los Osos High School in Rancho Cucamonga, said the caption was a mistake but the student believes that the name change was deliberate.
Bayan Zehlif, who is showing wearing a hijab and smiling in the yearbook, wrote on Facebook: "I am extremely saddened, disgusted, hurt and embarrassed that the Los Osos High School yearbook was able to get away with this."
She continued: "Apparently, I am 'Isis' in the yearbook. The school reached out to me and had the audacity to say that this was a typo. I beg to differ, let's be real."
The yearbook was handed to 287 senior students at the school. The school has stopped publishing the yearbook to correct the misprint. The Council on American-Islamic Relations is to meet with school officials on Monday to discuss the incident, it said in a statement.
"No student should have to face the humiliation of being associated with a group as reprehensible as ISIS," Hussam Ayloush, executive director for the Los Angeles chapter of the Council on American-Islamic Relations, said in a statement, Sky News reported.
The principal of the school, Susan Petrocelli, said the institute was investigating the incident. "LOHS is taking every step possible to correct & investigate a regrettable misprint discovered in the yearbook. We sincerely apologize," she wrote on Twitter.
The yearbook staff issued their own apology after the incident that said: "We are extremely sorry for what occurred in the Yearbook. It is our duty to represent the students of Los Osos High School and by mis-tagging and giving the incorrect name, we failed to do so. We should have checked each name carefully in the book."