California is Not Going Anywhere | Opinion
Last one to leave, turn out the lights.
That's the impression you might have of California from the headlines. "People are leaving California at record rates," said one. "Why Are So Many People Leaving The Golden State?" said another. "Is Silicon Valley losing its shine?" asked a third.
But then there's this from a recent Bloomberg opinion piece: "California Defies Doom With No. 1 U.S. Economy." So what's going on? As the late New York Senator Daniel Moynihan famously said, "Everyone is entitled to their own opinion, but not to their own facts." In the case of the much rumored, seldom seen "California exodus," the facts are these:
—California remains home to many of the most successful technology companies in the world. Three of the five biggest companies in the U.S. (by market cap) are here: Apple, Google and Facebook. The other two, Amazon and Microsoft, have a major local presence and thousands of employees.
—In the meantime, three of the 10 biggest initial public offerings in U.S. history took place in 2020 and, guess what? Two of the three—Airbnb and DoorDash—are based in California. A March 8, 2021, story in The New York Times reported that, "Over the past six months, at least 35 companies that were founded in the San Francisco Bay Area ... have gone public for a combined market value of $446 billion."
—California-based venture capital firms collect nearly half of all venture money raised in the U.S. (48 percent), according to research from a consortium of universities that included UCLA, Stanford and UC Berkeley. Menlo Park alone receives more venture funding than the entire state of Texas.
—Thirty-six percent of venture dollars go to San Francisco or Silicon Valley startups, according to a story in the Silicon Valley Business Journal, citing Pitchbook Data and the National Venture Capital Association.
—Twenty-five private Silicon Valley companies topped the $1 billion "unicorn" valuation in Q1 2021, more than all of 2020, according to Escalon, citing PitchBook data. These companies are tomorrow's IPOs and their employees the next generation of entrepreneurs.
This does not sound like a state in decline.
Home to the Most Successful VC Ecosystem Ever Created
While the state has its challenges, the competitive advantages that have made the California economy the envy of the world remain very much intact. Start with education. Stanford, Berkeley and San José State are among the finest universities in the world, and they continue to crank out engineers and entrepreneurs year after year. These graduates enter into a local economy that includes the most sophisticated and successful venture capital ecosystem ever created, with four of the country's top five VC firms located in Northern California. If you have a great idea that can become a big business, this is the place to come to get it funded.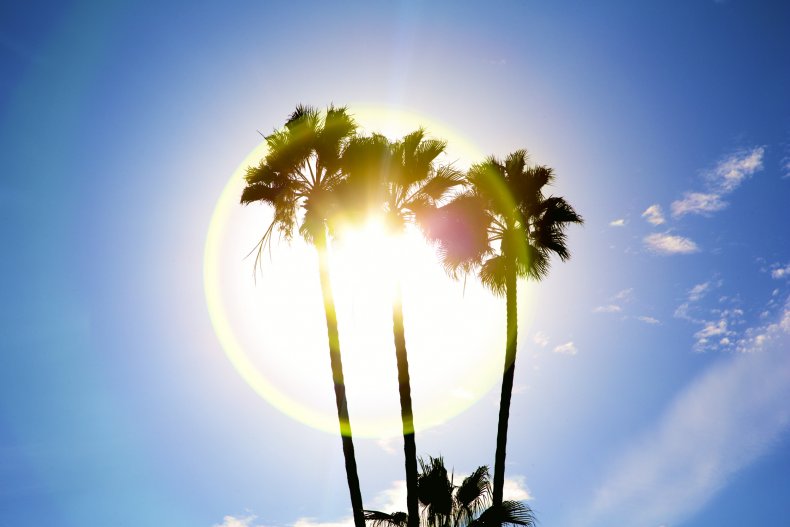 Sure, we've seen a few companies leave in recent years, and those departures have generated outsized attention, but they've been the exception, not the rule. Going back to Bloomberg, the story's author noted that California has added 1.3 million people to its non-farm payrolls since April 2020, surpassing Texas and New York and equal to the entire workforce of Nevada.
At the same time, California household income increased $164 billion, almost as much as Texas, Florida and Pennsylvania combined, and the state's GDP grew by 21 percent over the past five years, topping both Texas and New York. Globally, only China is growing faster among the world's five biggest economies, wrote Bloomberg. With over $3 trillion in annual GDP in 2019, California ranked as the world's fifth largest economy, ahead of India and behind Germany.
Of course nothing is ever perfect. Critics point to high taxes, steep rents and even the fires that have plagued the state for the last few years. But these have done little to dampen the innovation and creativity that are at the heart of the state's success. Health care, tech, biotech and life sciences, renewable energy—all these industries are alive and growing in California. The Pacific Ocean is still here, as is our incredible array of state and national parks and other natural resources.
COVID-driven shutdowns that have led to tech worker departures are yet another factor that has been cited as evidence of California's imminent doom. And some workers did leave, especially the Bay Area. There are, inarguably, cheaper places to live. When workers didn't have to go to the office, it's no surprise they wouldn't want to pay Bay Area rents, but headlines trumpeting the "great San Francisco exodus" don't tell anywhere near the whole story.
A report from the California Policy Lab found that from March through December of 2020, net exits from the city increased from 5,200 to 38,800. But as it happens, about two-thirds of the people who left San Francisco stayed in the 11-county Bay Area economic region, and 80 percent remained in California. Hardly a mass exodus. Across all of California, the population actually increased by more than 21,000 from July 1, 2019, to July 1, 2020, according to the state's Department of Finance.
And here's another headline, this one from a July 2021 story in The New York Times: "Tech Workers Who Swore Off the Bay Area Are Coming Back." The story noted that the "dire warnings over the past year that tech was done with the Bay Area ... are looking overheated."
Meanwhile, the big tech companies are still here. As a different New York Times article said, "Apple's flying-saucer-shaped campus is not going to zoom away." And speaking of Zoom: the non-biotech tech company perhaps most synonymous with the pandemic is based in San Jose. In March, Google announced that it will spend $1 billion to expand in California, including new facilities in Mountain View and San Jose. Twitter is opening a 30,000 square foot building in San Jose this fall and growing in Oakland as well. So, while Twitter's CEO famously said many employees will be allowed to work from home "in perpetuity," plans are clearly being made for some of them to go back to the office.
The Talent Wants to be Here
At the same time, salaries for tech workers are on the rise, according to the Dice 2021 Tech Salary Report. The accelerating digitization of business processes and concerns over cybersecurity are among the fundamentals driving demand for more engineers, and companies are willing to pay for that talent. A lot of that talent is here, or would like to be.
There're many reasons to stay right here in the Golden State. We'll leave the light on for you.
Erik Hayden is founder and managing partner of the Urban Catalyst Opportunity Zone Fund, focused on development in downtown San Jose, Calif.
The views expressed in this article are the writer's own.