California Parents Accused of Torturing 13 Children Dressed Kids Alike for a Future Reality-TV Show, Relative Says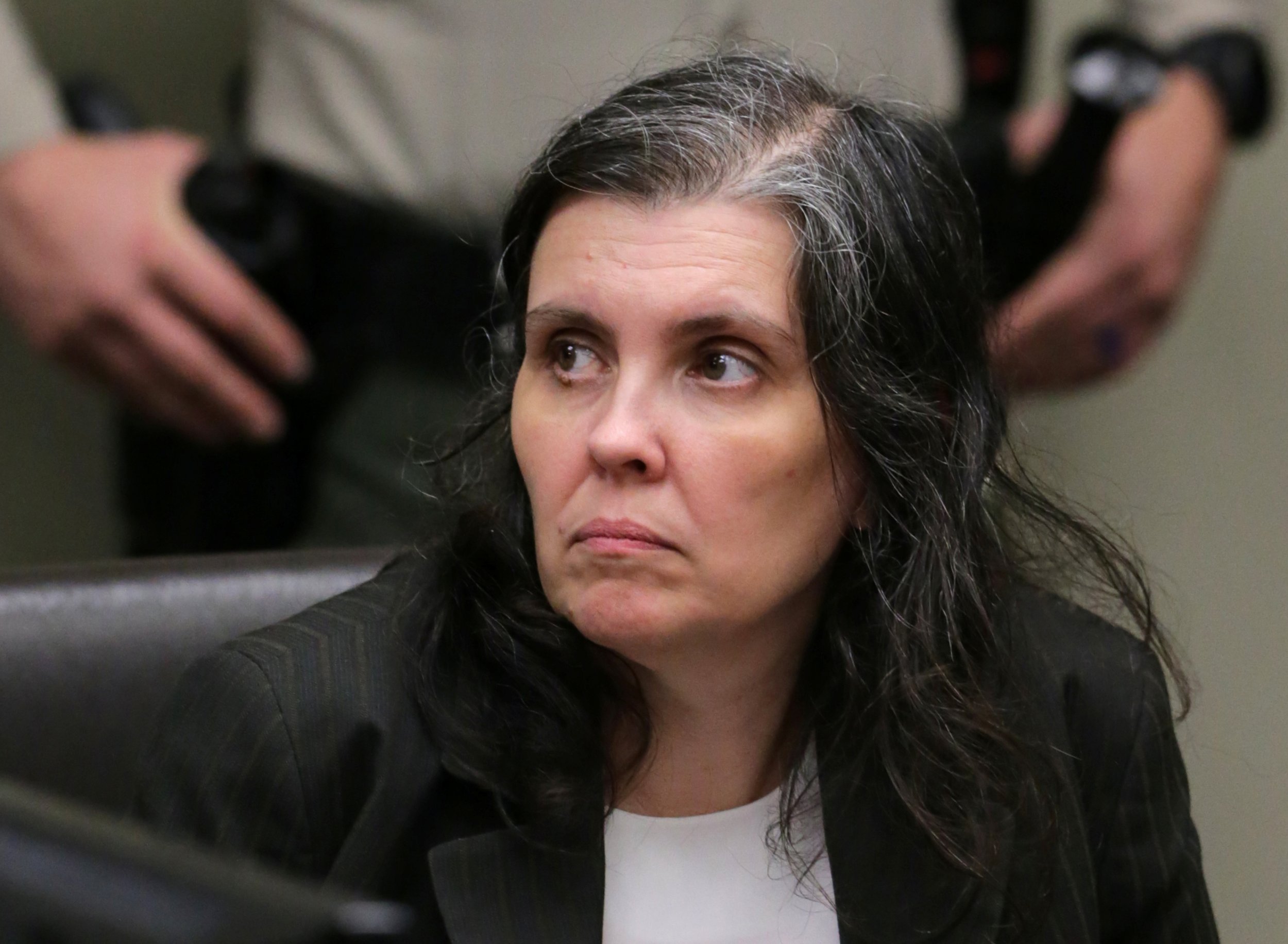 The California couple accused of torturing their 13 children and holding them captive allegedly dressed the siblings alike to put them in a better position for a reality-TV show, according to the mom's brother.
One photo posted online showed David and Louise Turpin dressed in wedding attire while their 10 daughters wore matching purple plaid dresses, white tights and white shoes, and their sons wore suits with red ties. The family had taken a trip to Las Vegas to renew David and Louise's vows, complete with an Elvis Presley impersonator. A video of the outing was posted online.
In another picture, the family is wearing Dr. Seuss-inspired "Thing 1 and Thing 2" shirts.
Louise Turpin's brother told Inside Edition on Monday that his sister was obsessed with the reality-TV series Kate Plus 8, which focused on mom Kate Gosselin and her octuplets, and wanted to be a star herself.
"I believe that my sister wanted a reality show because the very last conversation that I had with her before all this happened—she did actually say that she feels that they would be perfect for TV at one point," Billy Lambert told the program.
Cops found hundreds of DVDs inside the family's Southern California home, including seasons of Kate Plus 8. Authorities are now checking DNA to make sure that all of the children, who range in age from 2 to 29, are the offspring of Louise and David Turpin.
Police arrested the couple on January 14 after a 17-year-old girl crawled out of a window and called 911. Cops said they later discovered three of the children shackled to their beds. Investigators revealed that the kids—all of whose names started with the letter "J"— were starved and had to follow strict rules, such as showering only twice a year and not washing their hands above their wrists.
The couple pleaded not guilty to charges of torture, child abuse and false imprisonment, for activities ranging from 2010 to the present. At the plea hearing, prosecutors revealed horrifying details about the children and what went on inside the family's Perris, California, home. The children were so malnourished that the 29-year-old weighed just 82 pounds.
"One victim at one point was tied up and hog-tied," Riverside County District Attorney Mike Hestrin told reporters. "These punishments would last for weeks or even months at a time."