California Pastor Found in Contempt for Violating COVID Rules, Says He's 'Not a Policeman'
A California church pastor who repeatedly defied a court order to stop holding unmasked indoor services has been found in contempt for violating COVID-19 health orders.
Mike McClure, head pastor of Calvary Chapel San Jose, continued to host gatherings of hundreds of people not wearing masks in violation of state health orders, the Santa Clara County district attorney said.
"I'm not a policeman, I'm a pastor," McClure told reporters outside court on Tuesday. "I respect the judge, I understand what the laws are, but there's a bigger law."
McClure's lawyer, Robert Tyler, told people to "wake up" after a court ruled the church to pay around $55,000 in fines. "This Covid crisis is not what people are making it out to be and it's a significant intrusion upon liberties," Tyler added.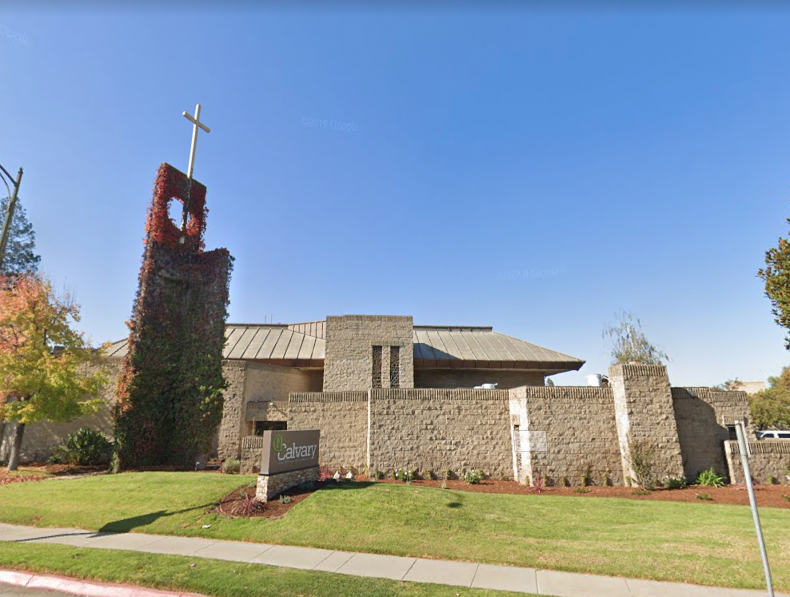 Judge Peter Kirwan of the Santa Clara County Court ordered the church to pay $2,500 in fines for each day it violated the county's health order, an amount which could add up to $55,000, NBC Bay Area News reports.
McClure indicated he would continue services, saying he had to "follow what God's word said."
The Santa Clara County Counsel initially sued the church back in October, leading to a court granting a temporary restraining order in early November. The church continued to put the community at risk by hosting indoor services, the county said.
"These public health orders are literally a matter of life and death; they are designed to reduce Covid-19 transmission, avoid serious illness, and save lives," Santa Clara County Counsel James R. Williams said.
McClure said that he's not against masks, and if people want to wear one they should.
"I'm not worried so much about the things you're worried about," he told KPIX5 News. "More as much about what God's worried about. God's worried about your heart and your life and your eternity more than a mask because those are debatable things, right?"
Most of those from McClure's congregation who came to court in support of their pastor did not wear a mask. Many held placards which read "Churches are essential" and applauded as McClure left the court.
"Justice was not served today," Attorney Mariah Gondeiro told reporters. "Justice is not served by trying to bankrupt a church who has posed no threat to public health and safety based off the evidence that we have and instead has tried to help people."
The non-denominational Christian church located on 1175 Hillsdale Ave can host up to 1900 people, church lawyers said.
In a video uploaded by nonprofit group Advocates for Faith & Freedom, attorney Robert Tyler takes viewers on a tour of the church, saying it can host thousands.
"You got this bottom part which seats 1,100... the balcony up top seats another 680 and out in the lobby it seats another 1,700 people," Tyler said.
Church attorneys said they will appeal the court's decision, calling the county health restrictions on religious institutions unconstitutional and will take the case to the Federal court on December 17.
Current health orders mandate that indoor gatherings for religious or other purposes must be capped at 25 percent capacity or 100 people, whichever is less, with masks and social distancing requirements, according to the county website.
More than 20,000 people have died of COVID-19 in California and cases have continued to rise throughout the state.
Newsweek has contacted the Santa Clara County district attorney and Calvary Chapel San Jose and pastor Mike McClure for comment.