California Police Hunt Person Who Tossed Glass Bottle From Car, Almost Killing Five-Year-Old Girl
Police in Corona, California, are searching for a person who tossed a glass bottle from an SUV Friday, hitting a five-year-old girl on the head and fracturing her skull and collarbone.
Karla Zosoyas was taken to intensive care, where doctors performed emergency surgery and treated her for a brain bleed, local station KTLA reported. Her family believes the attack was intentional, but police are not yet sure what happened, KNBC reported.
The young girl was walking near Lincoln Avenue and Bayfield Drive with some of her siblings when the bottle struck her.
The girl's older brother Vabian Herrera told KCAL: "I saw my little sister on the ground and I thought my sister just fell...but then when I went to pick her up, I noticed she started bleeding from her head. So I grabbed her head and like—putting pressure so no blood would come out."
Her older sister Maria Zosayas added: "[She was saying], let go of me, let go of me. And then she saw the blood and that's when she started to panic. And she looked like she was going to faint."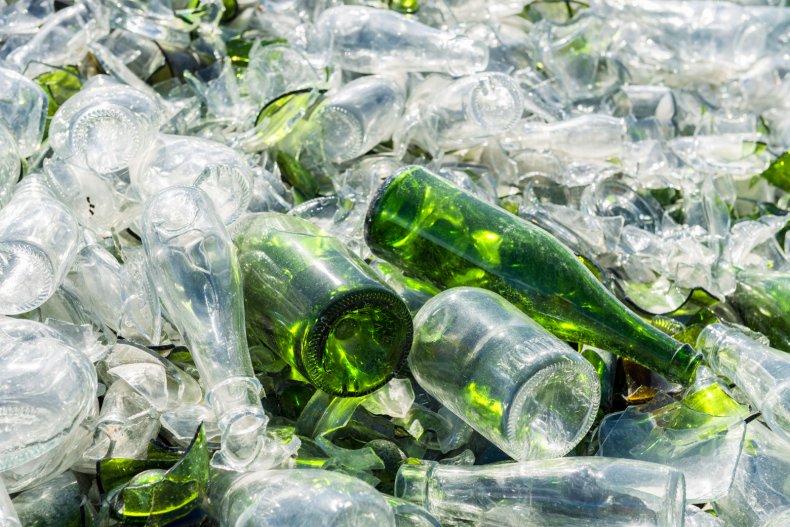 Karla's siblings called out to the SUV's driver and asked them to stop, but the vehicle carried on and eventually disappeared from sight. With the help of passerby Pedro Ruvalcaba, her siblings attempted to treat her bleeding wounds, KTLA reported. She was later transferred to Loma Linda University Children's Hospital.
Family members say they saw another car chase after the bottle-throwers' SUV after the incident, KCAL reported. But the SUV evaded the other vehicle and continued on its way.
Still in pain following her ordeal, Karla was back home with her family Sunday evening, NBCLA reported. The young girl, who will turn 6 on June 21, will now miss her kindergarten graduation Monday.
"We had to go through a lot of things with my sister. Not knowing if she would live or if she would even recognize us," another older sister told NBCLA. She added that the family was keeping a close watch on Karla's temperature, her medicine and if she has any headaches.
"If anything happens, we will take her immediately to emergencies," she said.
Maria told KTLA: "For my family, everyone's scared and angry, because whoever did this obviously was heartless. They didn't care."
Police posted an appeal on Facebook Saturday, asking any witnesses to call the Corona Police Department Tip Line on (951) 817-5837. They are hunting for a grey or silver SUV, possibly with collision damage to the front right-side corner. The vehicle was seen in the area at around 2.40 p.m. Friday.