Watch: Police Warn of 'Slider' Thefts at Gas Stations
Updated | Police in Southern California are warning women about potential
"slider" thefts at gas stations. This tactic has become a popular way for thieves to quickly steal items from unsuspecting drivers.
Women who are alone are particularly susceptible because their car sits empty while pumping gas, giving the perpetrator an easier way to "slide" over in their own vehicle. Side-by-side, the thief opens their front door and then steals the women's purse or wallet, according to a warning issued by Simi Valley Police last week.
A slider theft occurred in Simi Valley, outside of Los Angeles, police said, which was first reported by KABC-TV. Two more thefts happened in a local jurisdiction.
"No further reports have been made and at this time, there are no arrests," Jean-Marie Maroshek, crime prevention coordinator with the Simi Valley Police, said in a statement to Newsweek.
"We believe any types of crimes that specifically target women are especially sensitive since everyone has a mother, daughter, sister, wife, or friend, who could be victimized," the crime prevention coordinator said.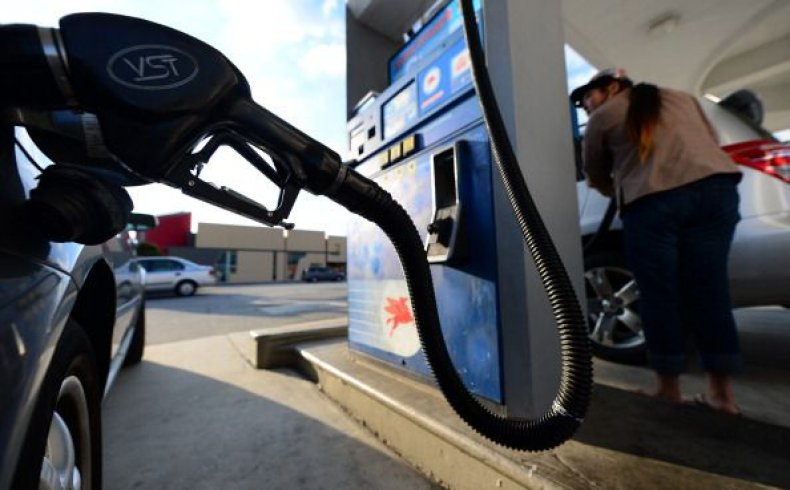 Simi Valley Police warned that the "crime only takes a few seconds and the thieves are long gone before the victim turns back around."
Guidelines by the Simi Valley Police Department were issued on a press release:
• Remove your keys, close the window and lock the doors while pumping gas.
• Take your purse/wallet with you or place it on the driver's side floor board.
• Pick well-lit gas stations equipped with surveillance cameras.
• Pay attention to your surroundings.
• Do not let your cell phone distract you.
Police across the country have issued warnings. Georgia Police in South Fulton County created a special task force of undercover agents to tackle car thefts and slider crimes, according to WSB-TV.
"As soon as they see that car running or person pumping gas, they take advantage of that. To them it's an easy crime," South Fulton County Police Sergeant Marcus Dennard told the outlet.
In January, the South Fulton County police broke up a large auto theft ring. Based on the area's history of auto crimes, the police said they are confident that its new unit will catch criminals.
This story was updated to reflect a statement from the Simi Valley Police.