California is currently in the early stages of reopening, but the number of deaths related to the new coronavirus continues to rise.
On Tuesday, the California Department of Health (CDPH) reported 95 new virus deaths, which marks the second highest single-day number since April 22, when the state reported 115 coronavirus deaths.
According to the state's Department of Health, the 95 new virus deaths on Tuesday is a 4.1 percent increase from the prior day, where 63 deaths were reported on Monday. In the past seven days, the number of coronavirus deaths in the state has continued to increase, with at least 525 from April 29 to May 5. California now has at least 2,412 coronavirus related deaths.
In addition to the increasing number of coronavirus deaths in California, the state has seen a rise in the number of daily cases. On Tuesday, the CDPH reported 2,603 new cases of the coronavirus, the state's highest single-day number. This brings the total number of cases in the state to at least 58,815.
The increase in coronavirus deaths and cases in California come as the state enters the second phase of its reopening plan, previously outlined by Governor Gavin Newsom.
On Monday, Newsom announced that the state would begin lifting coronavirus lockdown restrictions, as early as Friday, allowing some businesses, such as bookstores, clothing stores and florists to reopen, with some modifications. These modifications include offering curbside pickup and following strict social distancing measures. Workers in these businesses are also required to wear masks.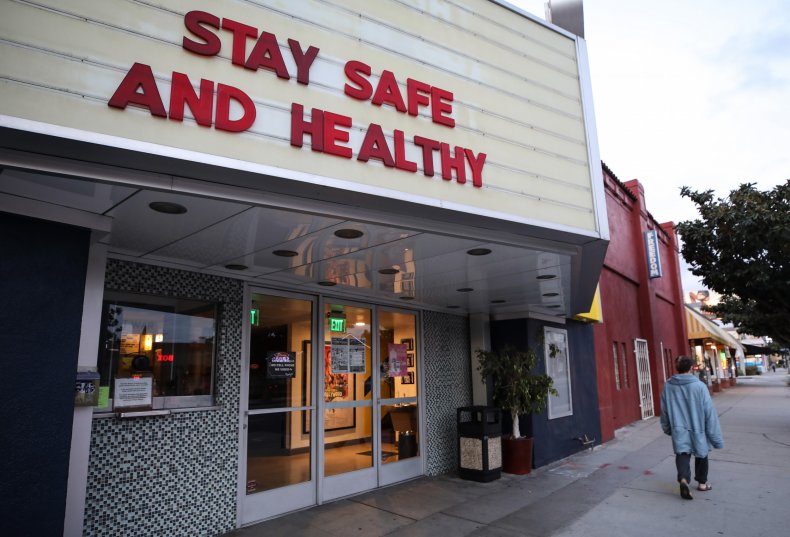 "We're not going back to normal," Newsom said at a recent press conference. "It's a new normal with adaptations and modifications, until we get to immunity and a vaccine."
Newsom previously included the reopening of restaurants in phase two, but during his press conference on Tuesday, he noted that these businesses will continue to remain closed and he will put out specific guidelines for them later this week.
Despite Newsom's decision to reopen some sectors of the state's economy, on Monday, a new issue was mandated in six Bay Area counties that prohibited most retail businesses from reopening until May 31.
During his recent press conference, Newsom noted that local counties were not required to follow the state's orders and can keep their stricter guidelines in place. "We are not telling locals that feel it's too soon, too fast to modify," Newsom said.
The new coronavirus, which causes the respiratory disease COVID-19, continues to spread across the U.S., which has remained the virus's epicenter. According to a tracker provided by Johns Hopkins University, there are currently over 1.2 million cases across the U.S., and at least 72,233 deaths.