California Prepares for Self-Driving Buses With No Back-up Drivers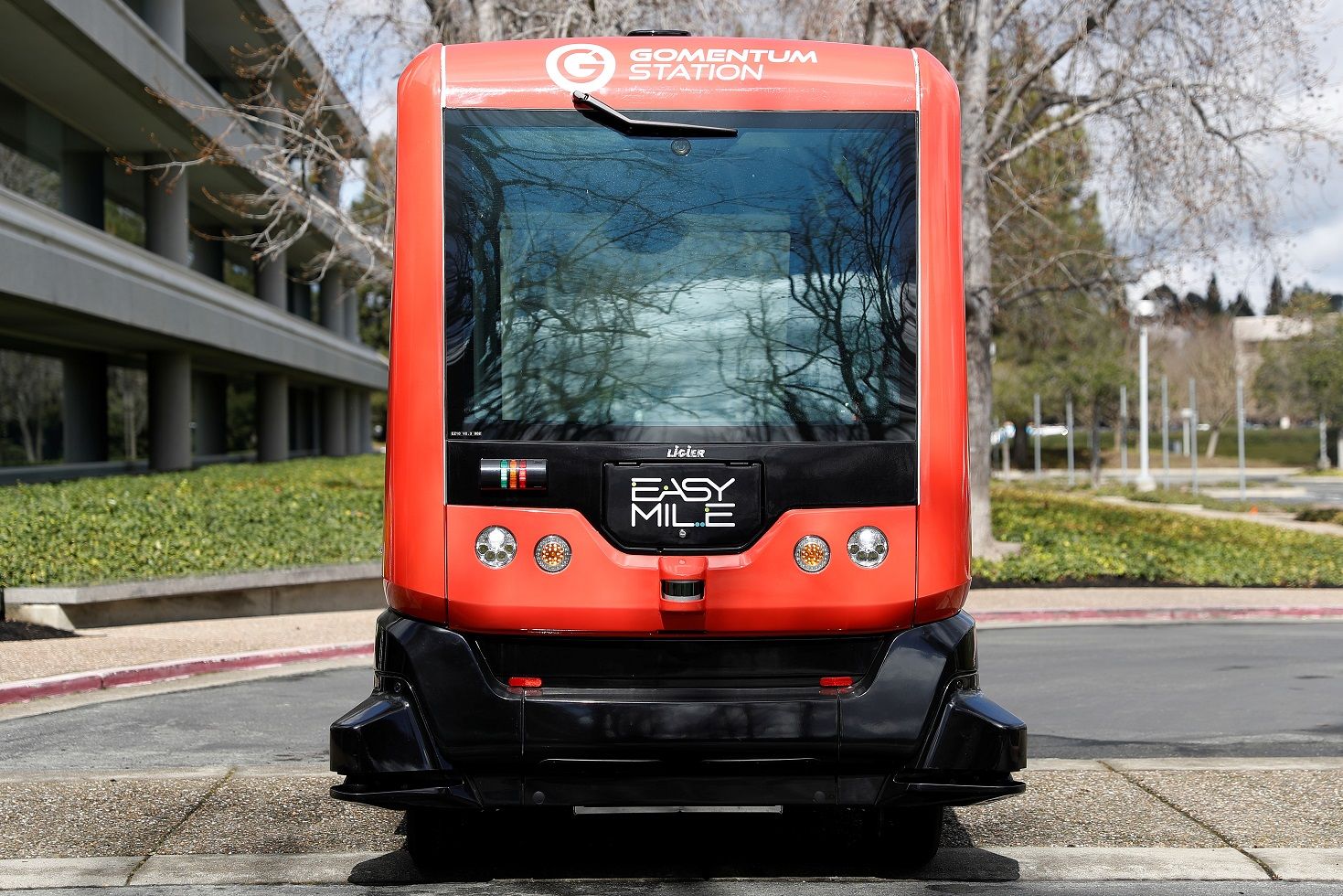 A pair of $250,000 autonomous buses began driving around an empty San Francisco Bay Area parking lot on Monday, preparing to move onto local public roads in California's first pilot program for a self-driving vehicle without a steering wheel or human operator.
California and other states are weighing the opportunities of becoming a hub for testing a technology that is seen as the future of transportation as well as the risks from giving up active control of large, potentially dangerous vehicles.
In most tests of self-driving cars, there is still a person seated at the steering wheel, ready to take over, although Google parent Alphabet Inc's Waymo subsidiary tested a car with no steering wheel or pedals in Austin, Texas, as early as 2015.
The bus project in San Ramon, California, at the Bishop Ranch office park complex, involves two 12-passenger shuttle buses from French private company EasyMile.
The project is backed by a combination of private companies and public transit and air quality authorities, with the intention of turning it into a permanent, expanded operation, said Habib Shamskhou, a program manager who strolled in front of a moving bus to show that the vehicle would notice him and react. It stopped.
In a test for reporters, one bus cruised a block-long circuit so consistently that it created a dirt track on the tarmac.
California legislators late last year passed a law to allow slow-speed testing of fully autonomous vehicles without steering wheels or pedals on public roads, with the Bishop Ranch test in mind.
The shuttle buses will be subject to tests for a few months in parking lots before operators apply for Department of Motor Vehicles approval under the new law. The vehicles are expected to swing onto local streets late this year or early in 2018.