California Preparing for Nuclear Attack From North Korea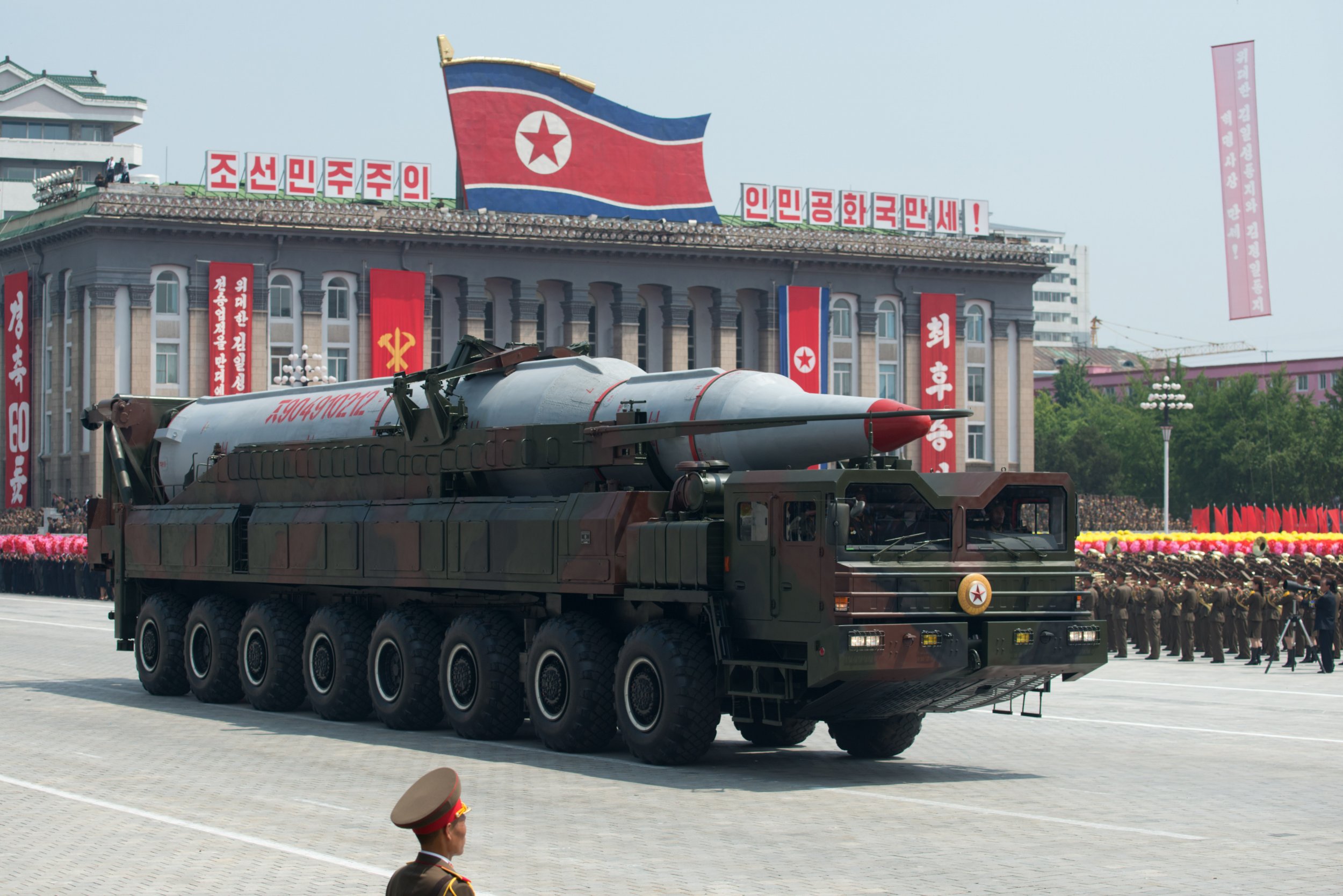 California is prepping for the possibility of a nuclear attack, citing tensions with North Korea and a propaganda video by the country that showed the city of San Francisco in ruins.
A 16-page memo issued by the Los Angeles-area Joint Regional Intelligence Center urges officials in the state to "familiarize themselves with their agency's radiological and nuclear emergency response plans," adding preparation will "reduce the number of casualties and enable effective response."
The report, first published by Foreign Policy on Monday, cites North Korea's testing of intercontinental ballistic missile (ICBM) that could reach the West Coast and says officials should be ready in light of the increased threat. The report notes if there was an attack, it would lead to "devastating casualties and critical infrastructure damage"
But officials in Los Angeles say the bulletin is just a reminder and overview for first responders, similar to other memos for earthquakes and other disasters, according to the Los Angeles Times.
The report cites one scenario with a nuclear bomb exploding in Long Beach, about 25 miles south of Los Angeles. Sections of the bulletin also detail how a nuclear blast would happen and what the aftermath would look like, one portion detailing potential problems with evacuations and continued radiation risks. Officials estimate 60,000 could die instantly, 2 million to 3 million people would likely have to relocate because of radiation levels and damage could amount to $1 trillion.
The state is the latest to examine preparations for a nuclear attack.
Last week, dozens of lawmakers gathered in Hawaii for a secret meeting to discuss how they can ready for an attack. The public wasn't invited to the gathering because officials said they didn't "want to spook any of the public." Military experts say a missile could reach the island in 20 minutes if fired from North Korea.
The preparations come at a time when tensions between the U.S. and North Korea are at an all-time high—with name-calling back and forth from leaders in both countries. Last week, President Donald Trump and North Korea's Kim Jong-un traded insults that captured headlines around the globe. Kim called Trump "mentally deranged" and said he would "tame" him with "fire." Trump shot back, calling the leader a "madman" and threatened to test him "like never before."