California Primary Election: When Do Voting Polls Close?
California will hold its primary elections on Tuesday, with several major races on the ballot.
Early voting is already underway in the state, and voters have until the polls close on Tuesday at 8 p.m. local time to cast their ballots.
Voting locations throughout the state will offer voter registration, replacement ballots, language assistance, and accessible voting machines, according to the California Secretary of State's website.
Mailed ballots will be counted as long as they are postmarked on or before June 7 and they arrive at the county elections office by June 14. Early voting ballots can also be dropped off at the county elections office or at a secured ballot drop box.
The California primary includes races for U.S. Senate, governor, lieutenant governor, secretary of state, controller, attorney general, insurance commissioner and treasurer.
The main race on the ballot is for governor as Democratic incumbent Gavin Newsom, who survived a recall vote in 2021, is running against three other Democrats for a spot on the November ballot, Newsom is expected to win the nomination comfortably.
On the Republican side, 13 candidates are vying for the nomination, including state Senator Brian Dahle, businesswoman Jenny Rae Le Roux and attorney Shawn Collins.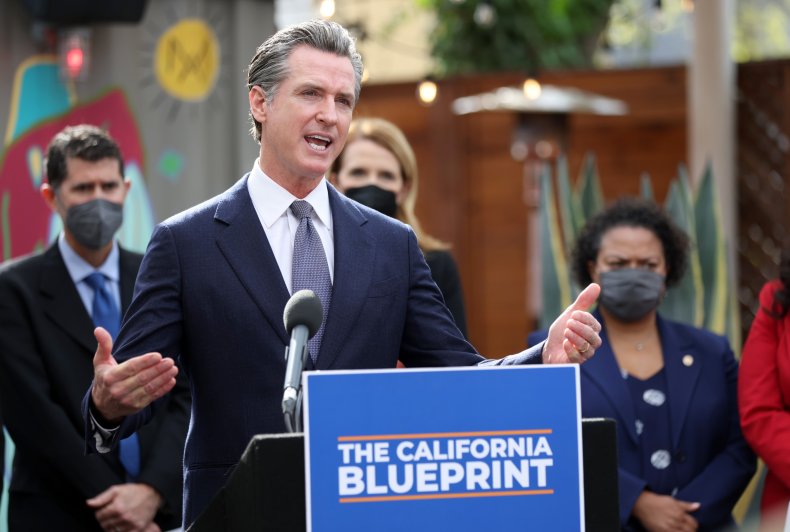 There are two primary contests for the U.S. Senate on the ballot, one will be for the remainder of the term that was vacated by Kamala Harris when she became vice president, Newsom appointed Alex Padilla to fill that seat, but under California law, voters have the final say as to if an appointee finishes out that term. The winner of that race in November will serve until January 3, 2023.
The second Senate race is to decide who will serve the next full six-year term, beginning in January 2023. The top two vote-getters in that race will face off in November, with the winner starting their term on January 3, 2023. Padilla is favored to win both races.
He'll be facing two Democrats, four Republicans and one independent for the partial term. There are 23 candidates in total running for the full six-year term.
Democratic incumbent Eleni Kounalakis is running for a second term as California's lieutenant governor, running against independent David Hillberg, Republican David Fennell, Republican Angela Underwood Jacobs, as well as five other candidates.
Incumbent Democratic attorney general Rob Bonta, a Newsom appointee, is also seeking a full term and is a favorite to win. Bonta served in the state assembly for eight years and has been key in efforts to end cash bail and introduce a law that requires the attorney general to investigate deadly police shootings of unarmed civilians.
However, Sacramento County District Attorney Anne Marie Schubert, an ex-Republican running as an independent, may pose a threat — her tough-on-crime profile combined with socially liberal policies may woo Californians. Two Republicans and a Green party candidate are also running against Bonta.
Another race worth watching is the 11th Congressional District for the U.S. House, where House Speaker Nancy Pelosi seeks to win her 19th term in office.