California Ramps up Vaccine Incentives, Lottery Drawings for Lakers Tickets, Disneyland Passes
California is continuing to ramp up vaccine incentives in an effort to get more shots into arms and offering lottery drawings that will include tickets to Lakers games, Disneyland, Legoland and SeaWorld, among other travel experiences.
Governor Gavin Newsom on Monday announced the latest incentive of the state's Vax for the Win program, California Dream Vacations, which will offer six accommodation packages for anyone who has received at least one dose of the COVID-19 vaccine.
The lottery drawing, which will happen on July 1, will include a stay at the Ritz-Carlton in Rancho Mirage near Palm Springs, floor seats to a Los Angeles Lakers NBA game, passes to Disneyland, culinary experiences and other freebies.
Hotels and theme parks are providing these activities for free, so the state is throwing in an additional $2,000 in cash for winners to cover the cost of travel.
Newsom said one travel package will be in San Francisco, another in Anaheim, a couple will be in San Diego and one more in Los Angeles.
The hospitality incentives are the latest from Newsom's administration. California will hold a second drawing for its Vax for the Win lottery this Friday, when 15 people will win $50,000 each. On Tuesday, to celebrate the state's full reopening, 10 more people will win even larger cash prizes of $1.5 million each.
Effective Monday night, there will no longer be physical distancing requirements, and mask guidelines will be updated to align with recommendations from the Centers for Disease Control and Prevention, Newsom said.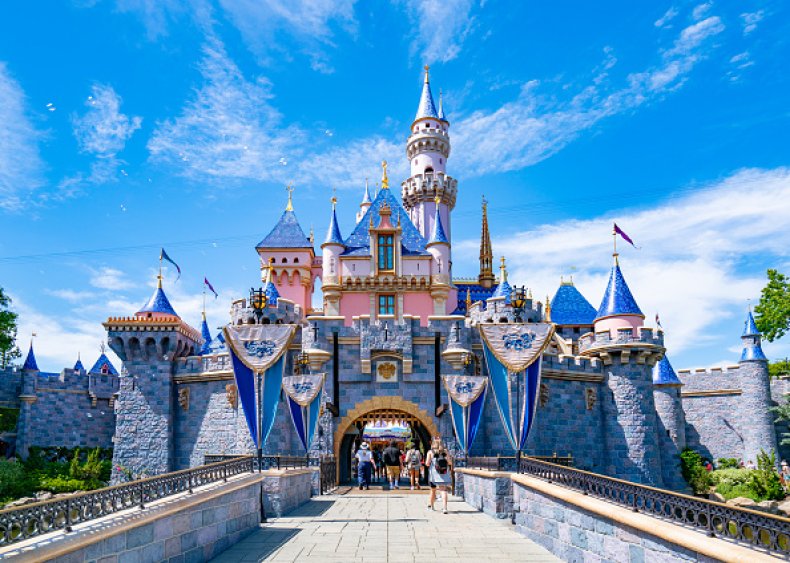 The governor touted the success of the state's incentive programs on Monday, noting that over 72 percent of Californians over age 18 have received at least one dose of a COVID-19 vaccine, surpassing President Joe Biden's vaccination goal a month early.
Biden is aiming to ensure that 70 percent of Americans have at least one dose by the Fourth of July.
"Just a few weeks ago, we launched an incentive program in order to continue that work [because] we started to see a decline in first doses," Newsom said at a press conference.
"We have seen week over week... 13.8 percent to 14 percent increase in administered doses since we initiated the vaccination invectives," he said.
The state program is also giving out $50 prepaid or grocery cards for 2 million newly vaccinated people ahead of the state's reopening on Tuesday. Newsom added there are still gift cards available for anyone on the fence about getting a jab.
Anyone who has released one dose of the vaccine is eligible for any of California's prizes. If a winner is only partially vaccinated, they'll receive their winnings after getting their second dose.
Newsweek, in partnership with NewsGuard, is dedicated to providing accurate and verifiable vaccine and health information. With NewsGuard's HealthGuard browser extension, users can verify if a website is a trustworthy source of health information. Visit the Newsweek VaxFacts website to learn more and to download the HealthGuard browser extension.