California Ranks No. 1 for Strongest Gun Laws for Fifth Year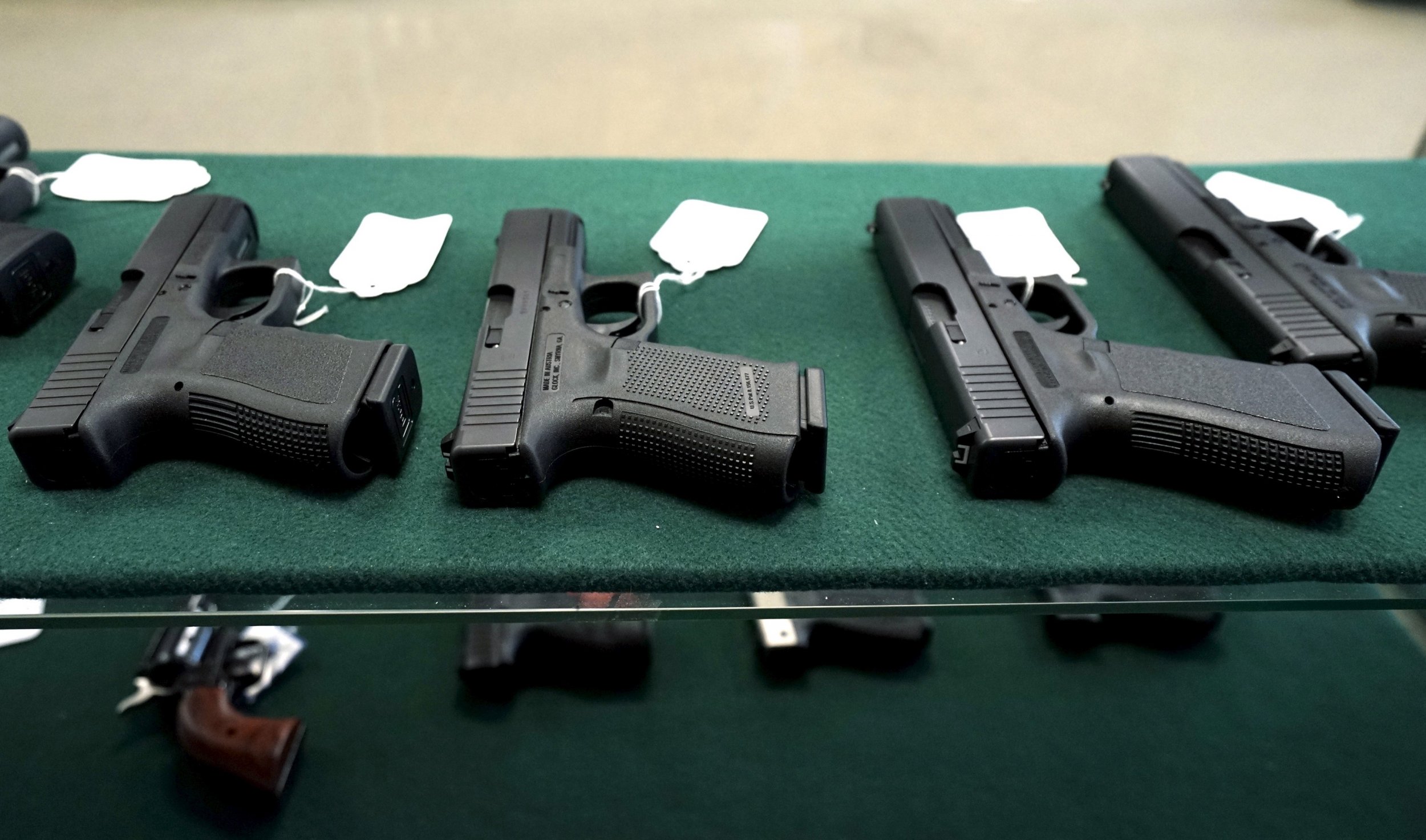 For the fifth time since 2010, California took the top spot of all 50 U.S. states for enacting the strongest gun laws in a year, according to the most recent annual scorecard released by the Law Center to Prevent Gun Violence.
The center, which tracks every state's gun legislation, published its scorecard Wednesday, near the end of a violent year that has seen more mass shootings than the number of days on its calendar. Among the more high-profile mass shootings this year were the massacres at a social services center in San Bernardino, California; a community college in Roseburg, Oregon; a movie theater in Lafayette, Louisiana; and a historic church in Charleston, South Carolina.
On the digital scorecard, the organization ranks all 50 states based on 30 policy approaches regulating guns and ammunition, including strengthening background checks, limiting the purchase of multiple firearms per month and reporting lost or stolen firearms. States receive points for executing effective laws in each policy area. Universal background checks, for example, take priority because laws that prohibit who can possess and purchase firearms can't be enforced without them, says Laura Cutilletta, senior staff attorney at the center.
Each year, the center's scorecard continues to show a strong correlation between gun laws and fewer gun deaths. States with the weakest laws, such as 48th-ranking Wyoming and 49th-ranking Mississippi, have the fifth and third highest gun death rates nationwide, respectively. States with strong laws, such as California and fifth-ranking Massachusetts, have the 42nd and 49th lowest gun death rates.
California has previously enacted some unique laws, including the Gun Violence Restraining Order law, which allows authorities to suspend temporarily individuals' access to guns if they are viewed as posing a significant threat to public safety. This year, the state passed a measure requiring residents with concealed carry licenses to obtain written permission from school officials before carrying firearms or ammunition onto the grounds of K-12 schools or university campuses.
Kansas, which has fallen nine points since 2014 and now ranks dead last, this year repealed its requirement for residents to have a license to carry a concealed firearm in public.
The center named the biggest legislative success this year as the new universal background check law in Oregon, enacted in May. Federal law requires background checks only on purchases at licensed firearms dealers, not at gun shows and on the Internet. But seven other states—California, Colorado, Connecticut, Delaware, New York, Rhode Island and Washington—also have laws requiring universal background checks.
RELATED: Oregon Becomes Eighth State to Expand Background Checks on All Gun Sales
In 2015, nine states passed laws preventing domestic abusers from accessing firearms.
The worst trends of 2015, according to the center, were the law passed in Kansas to allow people to carry a loaded, hidden gun in public without a permit—which also was enacted in Maine—and Mississippi's measure allowing concealed firearms in a purse, bag or case without a permit.
"Our hope is that legislators and activists will look at their grades in their states and look at the data we've provided about what they can do to raise their grade," Cutilletta tells Newsweek. "Every state has more that it can do."
On Monday, Americans marked the three-year anniversary of the fatal shooting at Sandy Hook Elementary School in Newtown, Connecticut, where 26 people died in December 2012. Since the massacre, 41 states and Washington, D.C., have passed 125 stronger gun laws, according to the center.
California has taken the No. 1 slot every year since the center first published its rankings in 2010. The group skipped 2011 because it didn't anticipate publishing a scorecard each year. However, since the center's legal experts analyze and collect information about gun measures throughout the year, they have proceeded to publish a scorecard each year since 2012.
The center was established in 1993 in the wake of a fatal shooting at a San Francisco law firm in July of that year. It aims to provide ideas and different approaches to activists dealing with the issue of gun violence in each state.
"We want people to understand the correlation between gun deaths in their state and the strengths of their gun laws to take action and improve their grade," Cutilletta says.