California Reportedly Paying $3.30 for N95 Masks Under Quiet Almost $1 Billion Contract With Chinese Manufacturer
California Governor Gavin Newsom's administration reportedly paid $3.30 per N95 respirator under a contract with Chinese company BYD to manufacture both the respirators and surgical face masks, according to the LA Times. Details of the contract have been kept under wraps by the Newsom administration.
Information from an invoice obtained by the Times through a records request show a total of 300 million N95 respirators are expected to be sent to California. In advance of the first delivery, an advance of $495 million was expected to be sent.
Governor Newsom announced the agreement between California and BYD in April, telling MSNBC's Rachel Maddow the stated had "secured through a consortia of nonprofits and a manufacturer here in the state of California upwards of 200 million masks on a monthly basis."
"As a nation-state with a capacity to write a check for hundreds of millions—no, billions of dollars—we are in a position to do something bold and big that could be a catalyst to increase supply," Newsom continued. "We want to be there for our fellow governors."
Newsom also said that 150 million of the face coverings were expected to be N95 respirators while the remainder would be surgical face masks. However, Newsom has been sparse with details about the contract itself.
"I'm for outcome here," Newsom told reporters in April. "Some are consumed by process, personality, intrigue. Who's up, who's down. We are for actually solving a major, major problem—not only for the state but potentially a template for the country."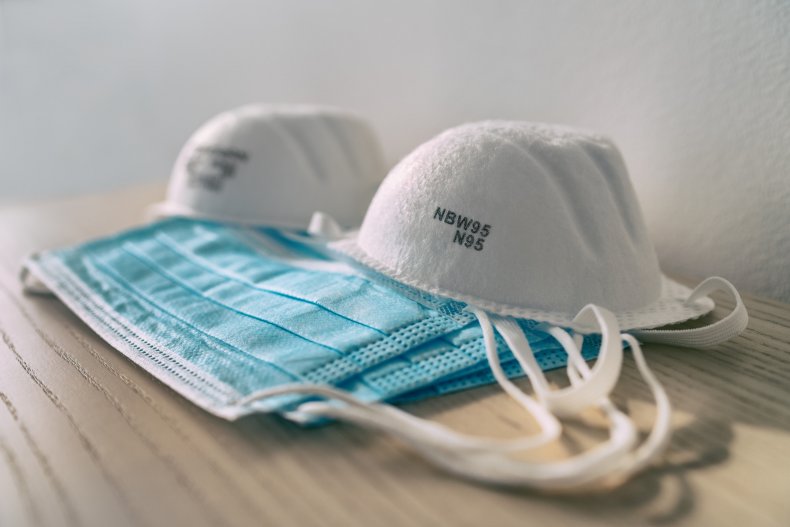 California lawmakers have also expressed concern that Newsom has overreached the emergency powers he invoked as part of the state's coronavirus mitigation plans.
Democratic Assemblyman Phil Ting said during an oversight committee meeting in April that he perceived Newsom's emergency powers as being used for "a certain amount of discreet time" without a "sense that there was a blank check or that we would just be notified after expenditures were already committed to."
When asked for a copy of the contract, attorney Ryan Gronsky of the Governor's Office of Emergency Services told the Times that the office "determined all responsive records are exempt from disclosure, including exemptions for records reflecting attorney work product, attorney-client privileged information, or other information exempt from disclosure under federal or state law."
"Publishing the agreement now—before performance under the contract is complete—would introduce substantial and unnecessary risk to the State's ability to secure necessary supplies," Gronsky added.
BYD, which mainly manufactures electric vehicles, is now capable of producing "5 million masks and 300,000 bottles of disinfectants per day," according to a March press release. Although BYD's North American headquarters are housed in Los Angeles, the PPE manufacturing facilities are in China.
Newsom told reporters in April that any masks purchased from BYD would meet approval standards set by the Food and Drug Administration and the National Institute for Occupational Safety and Health. "We have a contract that I'll put up against any other in terms of our capacity to make those assessments in real time," Newsom said.
According to a copy of the contract sent to Newsweek on Wednesday by the Governor's Office of Emergency Services, BYD will refund $247.5 million back to California because the N95 respirators did not receive NIOSH certification by the expected date.
In addition, the contract notes a unit cost of $.55 for each surgical mask. 100 million of those masks were ordered for a total price of approximately $55 million.
Updated 9:18 p.m. EST 05/06/2020: This story has been updated to include additional information from the contract between California and BYD.