'California Resistance' Could Soon Allow Communists to Work in State Government by Repealing 1953 Law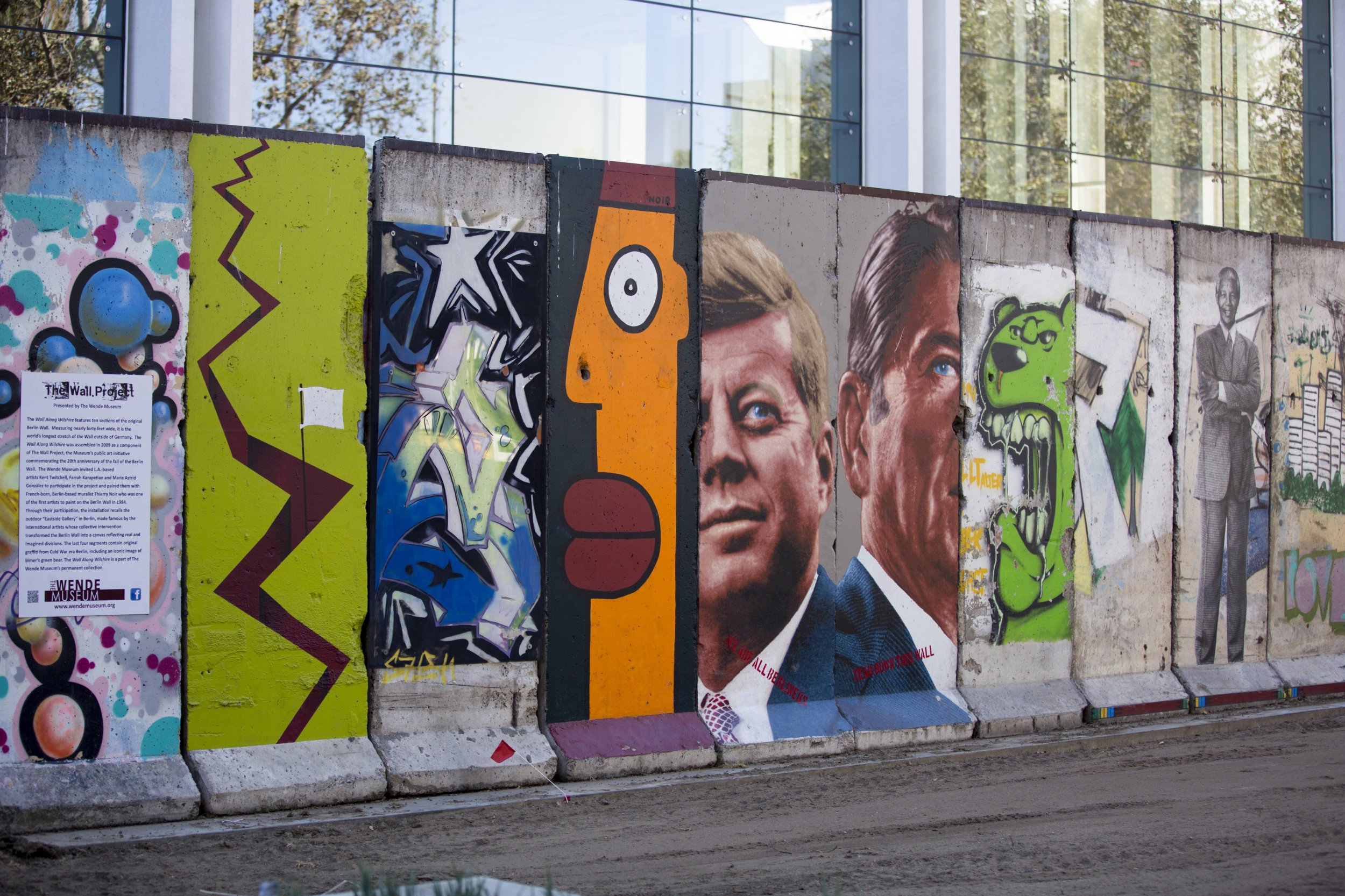 The so-called "California Resistance" to President Donald Trump took a seemingly sharp left turn into postwar American history earlier this week when a state assemblyman proposed an amendment that would allow Communists to openly work in state government. Rob Bonta, a Democrat who represents part of the liberal San Francisco Bay Area, argued that the amendment would fix a 1953 law that made membership in the Communist Party sufficient cause for dismissal from state employment.
The original law, Section 1027.5 of the California Government Code, states that "in order to advance the program, policies and objectives of the world communism movement…their members will infiltrate and seek employment by the State and its public agencies."
Bonta's bill, known as AB-22, would "delete references to the Communist Party in this requirement" if it became California law. It passed the Assembly 41-30 and now heads to the Senate, which is controlled by Democrats. If it is passed by that chamber, the bill would land on the desk of Governor Jerry Brown, a Democrat. A senior adviser to Brown declined to answer questions about the legislation.
The Communist Party USA praised the legislation.
"It corrects a wrong because the party has never advocated for the violent overthrow of the government," party Vice Chair Rossana Cambron told me. "Quite to the contrary, our history is one of continuously working for the expansion of the democratic process. [The party's] role in the age of Trump is to share our vision of a better world, one that promotes inclusion, equality and justice, in other words, a society that puts people and planet before profits."
"It's really a technical cleanup bill," Bonta told me the day after the state Assembly passed the bill and moved it to the Senate. A native of the Sacramento area who graduated from Yale College and the Yale Law School, Bonta also told me that he is not now, nor ever has been, a member of the Communist Party. And while he says he has sympathy for veterans of the Korean War and other anti-Communist conflicts, those who have painted him as a Red sympathizer are wildly out of line.
"There is absolutely no merit to their claims that this bill promotes Communism," he said.
Continued attempts on my attempts to solicit admission from Bonta that he was, in fact, a secret Communist elicited only laughter on the legislator's part.
Given the prominence of California as a redoubt of anti-Trump sentiment, I could not resist wondering if Bonta was trying to provoke our easily provoked president with this legislation. His bill, after all, was introduced in early December, less than a month after a presidential election that, to many, was an unwelcome return to the politics of the 1950s.
"It's not a message to Washington," he told me.
Nevertheless, it's being taken that way. Although Bonta's legislation does not reference Trump, many on the right wing took it as further evidence that California has become a state of constant provocation, whether in declaring sanctuary cities, celebrating the recreational use of marijuana or promoting bilingual education.
"California May Allow Communists to Work Openly in State Government," said a Breitbart headline.
"California: Hey, maybe communism isn't so bad after all," declared Hot Air.
In fact, in no way has the state of California endorsed Communism, its famously liberal politics notwithstanding. Bonta's legislation would simply erase references to an outdated political litmus test.
Communists were once rooted out of public employment—in California and across the nation—during the "Red Scare" days of the late 1940s and the 1950s, when Senator Joe McCarthy rose to prominence by stoking fears of a plot to destroy America from within.
Many have found, in Trump's xenophobia, echoes of McCarthyism, reconfigured for the anxieties of the 21st century.
In the early 1950s, for example, 14 Communists in Los Angeles were charged with seditious activity. Their case, which came to be known as Yates v. United States, went to the U.S. Supreme Court, which sided with the Communists against the California judiciary in 1957. Four years before that Supreme Court decision, the federal House Un-American Activities Committee gathered in Los Angeles to root out Reds in Southern California. Twelve teachers were eventually dismissed for their political sympathies.
No Communist in California was more famous than Dorothy Healey, who would come to be known as the "Red Queen of the West." Her mother had helped establish the Communist Party in the United States; Healey joined at 14. Yet as a labor organizer working in Los Angeles, she rejected the dogmatic strain of Communism that infected many American leftists. She became increasingly disenchanted with the Soviet system, eventually leaving the Communist Party in 1973. For the most part, her work—wage equity, racial equality—had more in common with the progressive Democratic ideals of Bernie Sanders than the full-blown Communism of Lenin or Stalin.
Upon her passing in 2006, leftist historian Mike Davis wrote in The Nation, "This tiny woman's physical courage, like her warmth, intelligence and wit, was legendary: whether facing up to shotgun-toting vigilantes as a farmworkers' organizer in the late 1930s; defying her prosecutors as an indicted Communist leader in the 1950s; defending the Black Panther Party in Los Angeles in the 1960."
"My mother would have been amused" by Bonta's bill, says her son, Richard Healey, a radical Democrat who lives and works in Berkeley. The source of amusement, he told me, would have been Communism's continuing power to play the "bogeyman" of U.S. politics, nearly three decades after the collapse of the Soviet Union.
Healey told me that his mother's Communism had little to do with the bleak, heavy-handed socialism practiced in the Soviet Union, which he visited in 1962 and found appalling. "Communism is about loving everybody," he says she told him when he asked about her political beliefs.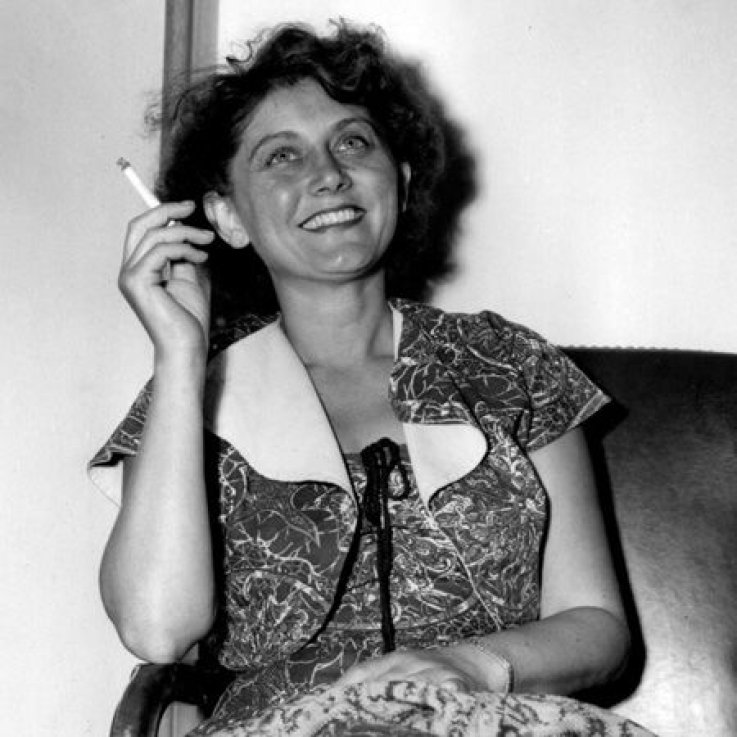 Maurice Isserman, who wrote a biography of Healey, California Red, said the persecution she and fellow leftists faced in the 1950s has a clear analog today. "There's always a tendency," he said, "to look for a foreign, threatening other"—some fifth columnist on the cusp of undermining American freedoms: the Communist, the Muslim, the Mexican, the liberal, the environmentalist.
Trump and his chief political adviser Steve Bannon have persistently stoked fears of a "deep state" of unelected bureaucrats who seek to undermine Trump's agenda. Appointees of former President Barack Obama and others with liberal sensibilities have been rooted out from the Environmental Protection Agency, the Department of Justice and other parts of the federal bureaucracy.
California, meanwhile, has toyed with both secession from the United States and a wall along its eastern flank. Neither idea has found much traction.
Bonta's bill is thus harmless proof that California has a set of values as thoroughly defined as those of, say, Texas. It is only in the past six months that those values have come into sharp relief.
Of course, there are dangers too.
I asked Richard Healey if he thought the state government in Sacramento might be infiltrated by Communists, now that they could soon be free to seek state employment with immunity.
"We should be so lucky," he joked.
'California Resistance' Could Soon Allow Communists to Work in State Government by Repealing 1953 Law | U.S.