California Restaurant Owners Plead Guilty to Faking Workers' Debt to Keep Them Without Paying
A Northern California couple have pleaded guilty to bringing their Guatemalan relative and her two young daughters to the U.S. and forcing them to work for their restaurant and cleaning service without pay.
Nery A. Martinez Vasquez and his wife Maura N. Martinez, both 52, pleaded guilty to conspiracy to commit forced labor, according to a Tuesday release from the Department of Justice (DOJ). The couple arranged for the family to come to the U.S. on tourist visas and overstay their visit while forcing them to work at their restaurant and janitorial company between September 2016 and February 2018 in order to pay off a debt that they falsely claimed was owed.
The DOJ said that Martinez Vasquez and Martinez threatened to have the family arrested for overstaying their visas if they did not comply and got the children to work at their Shasta Lake businesses instead of attending school over fears that immigration authorities would be looking for them in the classroom. The family was kept in an unheated trailer with no running water, while the couple "degraded and humiliated them in front of others." Martinez Vasquez is also said to have hit the children with a stick when angry.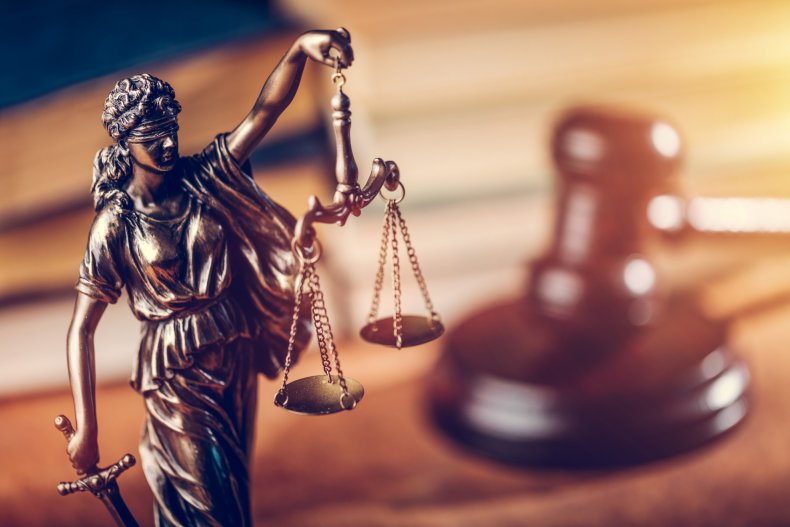 "This case highlights how the dream of coming to the United States to begin a new, promising life can become a nightmare," said Special Agent in Charge Sean Ragan of the FBI's Sacramento Field Office. "The family worked in public view yet were imprisoned by fear and the lies they had been told by their exploiters. No human being — let alone a family — should be forced to work and live as these victims did."
"These defendants used the promise of America to lure the victim and her children to the United States in search of a better life, only to turn around and use that hope to exploit their dreams under cruel conditions," added Assistant Attorney General Kristen Clarke of the DOJ's Civil Rights Division. "There is no place for such cruel conduct in our society, and the Department of Justice remains committed to eradicating human trafficking."
Before accepting the plea agreement, the couple had pleaded not guilty to the charges. Additional charges of kidnapping were added in June. The new charges alleged that the couple kidnapped a 13-year-old girl from Las Vegas, Nevada in 1997. She was allegedly held captive in California and forced to work for almost two years, while Martinez Vasquez also allegedly molested and raped her repeatedly.
Martinez and Martinez Vasquez could each face up to 20 years in prison and a fine of $250,000. They have already agreed to pay $300,000 in restitution to their victims as part of the plea agreement.