As California Runs Out of Water, State Steps In to Promote Using Towels Twice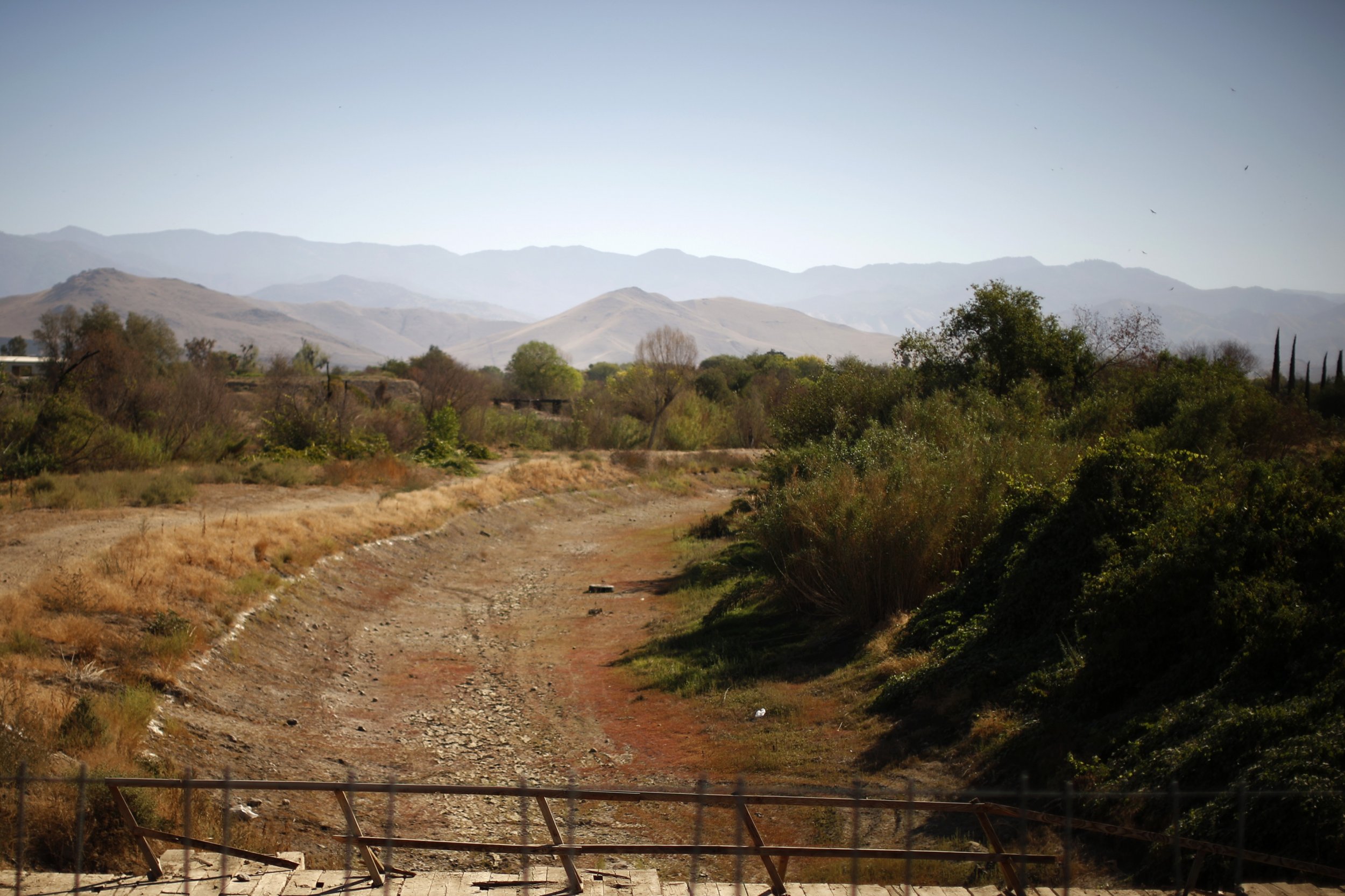 So grim is the threat of California shriveling up (within a year, according to NASA), that the State Water Resources Control Board unanimously voted on Tuesday to immediately enact regulations intended to assuage the Golden State's epic drought. Now, California restaurants and bars aren't allowed to serve customers glasses of water upon arrival, according to San Francisco Gate. If you want one, you have to ask for it.
Under the new regulations, homes and businesses are also prohibited from watering their plants or lawns within two days of rain, and hotels must ask you before they wash your dirty linens, reports Eater SF. And a failure to adhere to these rules means you may be slapped with a fine up to $500. The State Water Resources Control Board's Felicia Marcus said in a statement that the regulations will hopefully be "ringing [the] alarm bells that the situation warrants."
The thirst is real, but civilian water consumption is a minute factor in the state's water problem. Groundwater extraction for agricultural irrigation is largely to blame for the state's massive water drain (a loss of 12 million acre-feet of stored water per year since 2011), as Newsweek reported last week, as is the recent lack of rainfall.
What will it take to save California from its extreme four-years-and-counting drought? Certainly more than reducing complimentary cups of water at restaurants. In a Los Angeles Times op-ed published last Thursday, Jay Famiglietti, senior water scientist at NASA's Jet Propulsion Laboratory, writes that the state needs to institute "immediate mandatory water rationing" as well as "major changes in policy and infrastructure," including the institution of groundwater sustainability agencies (such as those called for by legislation signed into law in 2014) and task forces committed to enacting long-term water management strategies.