California Salon Owner Calls Pelosi 'Hypocritical' For Getting Hair Done While Salons Remain Closed
A California salon owner called House Speaker Nancy Pelosi "hypocritical" after newly released footage showed Pelosi receiving a private, indoor salon treatment in San Francisco.
"I just found it so hypocritical because we have been told that if we open prior to us being able to open in Lodi, that we would get our license revoked," Wendy Diaz, owner of Salon W, told Fox Business on Wednesday. "It was pretty much pure shock."
Under San Francisco's latest public health order, personal care services are prohibited from operating indoors. On Tuesday, the city allowed for outdoor haircuts, nail, skincare, and massage services to resume, provided that customers maintain six feet of distance between one another.
"To see Nancy Pelosi getting her hair done indoors was absolutely a slap in the face to every single person in our personal care industry throughout California that has been struggling and fighting to work inside for the last six months," ReWAXation owner Shayana Flick said during the segment on Fox Business.
"Not only that, it was a slap in the face to every single small business owner in our industry that has been forced to close down businesses for good over the last six months because of the arbitrary guidelines put in place by the California elected officials," Flick added.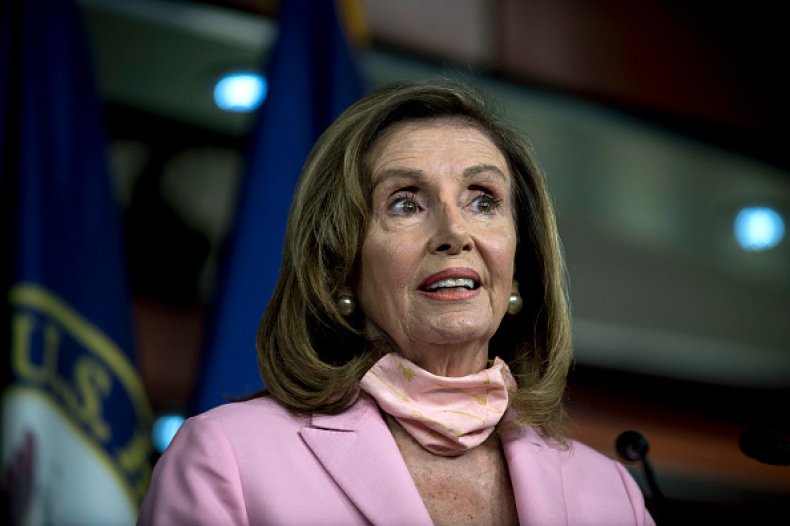 Last week, California Governor Gavin Newsom announced the state's new coronavirus guidelines, which went into effect on Monday. The new criteria determines how businesses can operate based on the county they're located in, factoring in the case rate and positivity rate of the county.
As of Wednesday afternoon, San Francisco is classified as "red" which means there are substantial cases of COVID-19 in the county. However, hair salons and barbershops are allowed to open indoors with modifications.
Newsom's new tier system has been criticized by a number of local officials business owners who have called it confusing.
"The state continues to change the targets and move the goal posts," San Diego County Supervisor Jim Desmond said during a Monday news conference.
For example, in "purple" counties where the virus is "widespread," hair salons have been given the green light to reopen indoors while nail salons are restricted to operating outdoors.
"To be clear, I'm not mad at Nancy Pelosi for getting her hair done or Gavin Newsom for obviously getting his hair done every single month or [San Francisco] Mayor London Breed for doing the same," Flick said Wednesday. "It's the hypocrisy that goes along with it—that we're being forced to close our businesses every single day."
President Donald Trump also took to Twitter to condemn Pelosi for getting her hair done.
"Crazy Nancy Pelosi is being decimated for having a beauty parlor opened, when all others are closed, and for not wearing a Mask–despite constantly lecturing everyone else," he wrote. "We will almost certainly take back the House, and send Nancy packing!"
Newsweek reached out to Pelosi for comment but did not hear back before publication.