California Senate Passes Bill Requiring Public Colleges to Offer Abortions, Days After Alabama's Near-Total Ban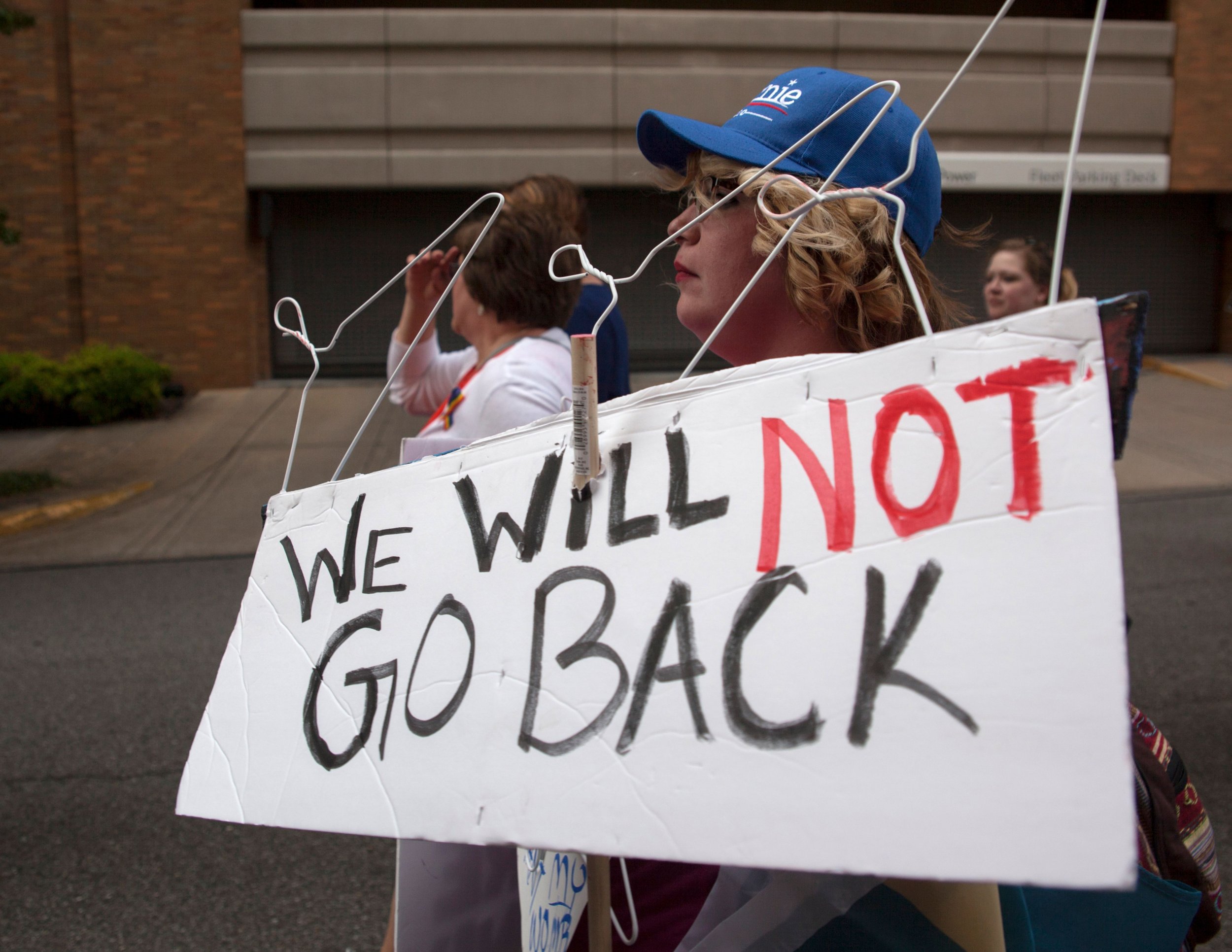 On Monday, the California Senate passed a bill that would require public colleges and universities to offer medication abortions at campus health clinics.
If passed by the Assembly and signed by Governor Gavin Newsom, California would become the first state to have a law of its kind on the books. The State Senate's passing of the bill came just days after Alabama Governor Kay Ivey signed a bill banning nearly all abortions, drawing praise from supporters and criticism from people on both sides of the aisle. Georgia, Ohio and Missouri have all recently passed highly restrictive abortion laws.
California Senate Bill 24, also referred to as the College Student Right to Access Act, was sponsored by Democratic State Senator Connie M. Leyva and introduced in December. Leyva didn't mention any states by name, but said in a statement after the bill's passing in the State Senate that recent efforts nationwide "make it absolutely clear that women's rights, particularly access to abortion, are under attack."
"While other states are taking a giant step back to the days of outright misogyny and forced pregnancy, California continues to lead the nation by reaffirming the constitutional right to access abortion care without delay, including at student health centers on public university campuses," Leyva said.
She noted that SB 24 becoming law will reaffirm California's commitment to women's rights, women's health care and abortion access.
If passed into law, all student health centers on the University of California and California State University campuses would have to offer nonsurgical abortions, known as medication or medical abortions. This would be available to students within 70 days of gestation.
Medical abortion is most effective when a combination of two medications are taken, and 97 percent of women who take both pills have a complete abortion within two weeks, according to Harvard Medical School.
First, a patient takes mifepristone, an oral pill that counters the effects of progesterone, a necessary pregnancy hormone. Within 48 hours of taking mifepristone, the patient should take misoprostol. The second medication, which causes the uterus to contract, can be inserted vaginally or placed between the patient's gum and cheek.
In accordance with the bill, public university student health centers would be given a $200,000 grant to cover the costs of medical abortion readiness, including purchasing equipment, staff training and upgrading the facility and security. The University of California and California State University systems would also each receive $200,000 for providing 24-hour telephone medical support, fees associated with establishing a corporate account for telehealth services and a billing specialist consultation.
The bill passed the State Senate by 28 votes in favor and 10 votes against. Votes fell along party lines, with every Democrat voting in favor of the bill and every Republican voting against it. If signed into law, it would go into effect on January 1, 2023.